HB 6: Ohio AG says legal moves to save Ohioans nearly $2B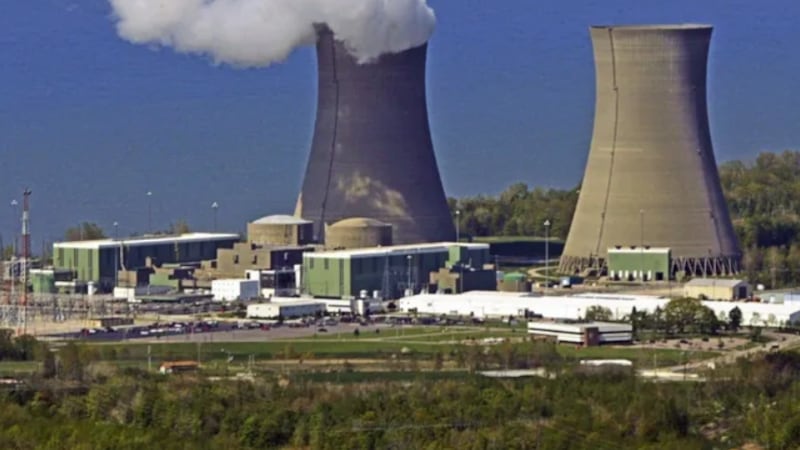 Updated: Feb. 1, 2021 at 11:28 AM EST
COLUMBUS, Ohio (FOX19) — Ohio Attorney General Dave Yost announced Monday his legal moves against FirstEnergy Corp will save Ohioans nearly $2 billion on their utility bills.
The state's top lawyer has gone to court twice now to try to prevent First Energy from imposing fees as part of House Bill 6.
Several major cities including Cincinnati and Cleveland joined Yost's lawsuit.
Now, FirstEnergy is agreeing to his demands they stop using a clause in HB 6 that would have cost customers an extra $102 million this year alone.
The out-of-court settlement ends a guaranteed profit rider, which is in addition to the $150 million nuclear bailout also contained in HB 6 that Yost blocked in December with court action.
FirstEnergy is expected to present the settlement to the Public Utilities Commission of Ohio (PUCO) on Monday for implementation.
"Under its now removed prior leadership, FirstEnergy built a feeding trough that it thought would guarantee it record profits year after year, filled with unearned money out of Ohioan's pockets," Yost said during a morning news conference.
"This agreement recognizes the corrupt influence used to guarantee a for-profit company above-market returns for years to come by operation of law."
The settlement comes in response to a motion Yost filed in Franklin County Common Pleas Court in January seeking to block FirstEnergy from using a decoupling provision contained in HB6.
The provision, as written, allowed FirstEnergy to adjust rates to ensure it made at least $978 million a year going forward. That benchmark came from 2018 when a cold winter and a scorching summer combined to boost FirstEnergy's revenue to a record $978 million.
To avoid court action, FirstEnergy has agreed to AG Yost's following terms:
FirstEnergy utilities will file an emergency application with PUCO on Monday, Feb. 1 to immediately set the decoupling rider to $0.

PUCO will then need to hold a meeting to approve the application.

Once FirstEnergy confirms the rates are no longer being charged, Yost will withdraw the court motion.
The remainder of the case will remain before the court, but the parties agree to stay further proceedings pending the end of the federal criminal trials.
HB 6 has been at the center of a $60 million federal bribery investigation that led to the indictment of Ohio's former speaker of the house, Larry Householder, R- Glenford, and four others
It was supposed to bail out two nuclear plants via monthly fees on Ohioans utility bills. The charges ranged from 85 cents for residential consumers to $2,400 for large industries and were to start last month and last to 2027.
Supporters of the bill said it would save jobs and would benefit Ohio ratepayers.
Instead, federal authorities say Householder and his four associates participated in a bribery scheme that personally benefited them and guaranteed the controversial legislation would become law.
They were arrested in July on racketeering charges.
Householder has pleaded not guilty and remains free on his own recognizance.
He lost his speakership over the scandal but remains a state representative, winning re-election last fall.
So far, none of his colleagues in the House have moved this year to remove him from office - something only they can do under state law. Otherwise, Yost says he would have asked the Ohio Supreme Court to begin suspension proceedings against him.
Householder's criminal case returns to court for a status hearing in March, court records show.
Two of the other men charged with Householder, his longtime campaign and political strategist, Jeffrey Longstreth, and lobbyist Juan Cespedes, recently each pleaded guilty to participating in a racketeering conspiracy to pass and uphold a billion-dollar nuclear plant bailout.
The extent of their cooperation with federal authorities in the ongoing investigation is not yet clear.
The other men charged: Neil Clark, a lobbyist and Matt Borges, the former Ohio GOP chairman and Householder – have all entered not guilty pleas.
See a spelling or grammar error in our story? Click here to report it. Please include title of story.
Copyright 2021 WXIX. All rights reserved.