$77 million OTR development moves forward without guaranteed affordable housing
Council voted along unusual lines to secure streetcar funding at the expense of subsidized units.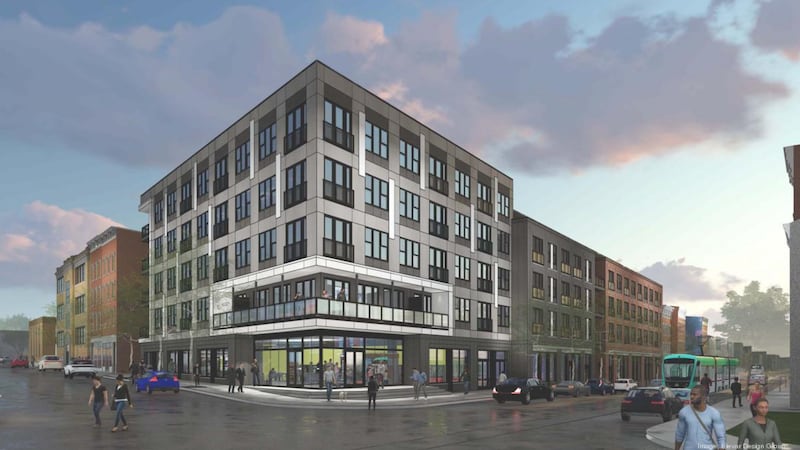 Updated: Feb. 3, 2021 at 9:39 PM EST
CINCINNATI (FOX19) - Cincinnati City Council voted 5-4 to advance a massive new development in Over-The-Rhine Wednesday.
The $77 million project moves forward without guaranteed affordable housing over the strong objections of some community members as well as the minority voting block.
The issue divided council along strange lines, with Republicans backing more money for the streetcar and Democrats voting against it.
Dubbed Freeport Row, the five-story project will sit along the streetcar line at Liberty and Elm streets. It promises to create 278 market rate residential units, 10,000 sq. ft. of commercial space, 220 structured parking spaces in an underground garage and a mural alley with pedestrian and bike access.
Cincinnati-based Kean Ventures is the developer.
"This developer has bent over backwards to work with the community and is building an awesome project," said Mayor John Cranley, who also praised the project for adding to OTR's walkable urbanism.
Rents will range from $1,400 to $2,400, according to council member David Mann.
"We're talking about a vacant, blighted lot," Mann said. "It needs to be developed."
The city is backing the project with $19.4 million through a 30-year TIF abatement, meaning property taxes Kean would have owed will be rolled back into project costs.
Kean agreed to pay $1.45 million for streetcar operations over 30 years beginning in year 11.
Such streetcar payments are required in city development deals involving abatements near the line, though in the past council has waved them for individual projects.
All abated projects make payments to CPS, with Kean's contribution being $10.3 million.
Most of the debate in council centered around affordable housing, a vitally important issue in a city where, according to council member Steve Goodin, there is a current deficit of 28,000 affordable units.
Council considered one version of the project Jan. 21, but concerns about the lack of affordable housing prompted it to refer the deal back to committee. Council members voted Wednesday between the old and new versions.
In both versions, Kean agreed to donate $750,000 to the city's affordable hosing trust fund. And in both versions, it agreed to try to secure state affordable housing tax credits to create around 14 affordable units.
The new version would have created around 28 additional units of affordable housing. Kean was able to include the provision by reducing its streetcar payment to $650,000, with payment beginning in the 21st year of the deal.
But as several council members noted, what's "affordable" in print might not mean much in practice.
The city uses HUD's median area income to determine what's affordable. Per HUD's 2020 data and the definitions in the developer agreement, a one-bedroom unit at Liberty & Elm would have been capped at $1,291.25 with an income threshold of $55,250.
"Most people who live in this city who pay property taxes or pay property taxes as part of their rent couldn't afford to live there, and that's just not right," Greater Cincinnati Homeless Coalition Executive Director Josh Spring told FOX19 NOW.
Republican council members Betsy Sundermann, Liz Keating and Steve Goodin and Vice Mayor Christopher Smitherman, an independent, voted for the old version with more streetcar funding and no guaranteed affordable housing.
They were joined by Democrat council member Chris Seelbach, who argued the affordable housing would be neither affordable nor worth the tradeoff in less funding for the streetcar.
Council members David Mann, Wendell Young, Jan-Michele Lemon Kearney and Greg Landsman, all Democrats, voted against that version of the project.
See a spelling or grammar error in our story? Click here to report it. Please include title of story.
Copyright 2021 WXIX. All rights reserved.