Gang of Five special prosecution: Timeline
Updated: Apr. 15, 2021 at 8:19 PM EDT
CINCINNATI (FOX19) - The indictment Thursday of Cincinnati Councilman Wendell Young culminates a special prosecution that began 16 months ago into a texting scandal involving him and four other council members shortly after they were sworn into office in January 2018.
PREVIOUS: Cincinnati City Councilman Wendell Young indicted
March 2018
Mayor John Cranley asks City Manager Harry Black to resign, he refuses and a public feud explodes between the two at City Hall.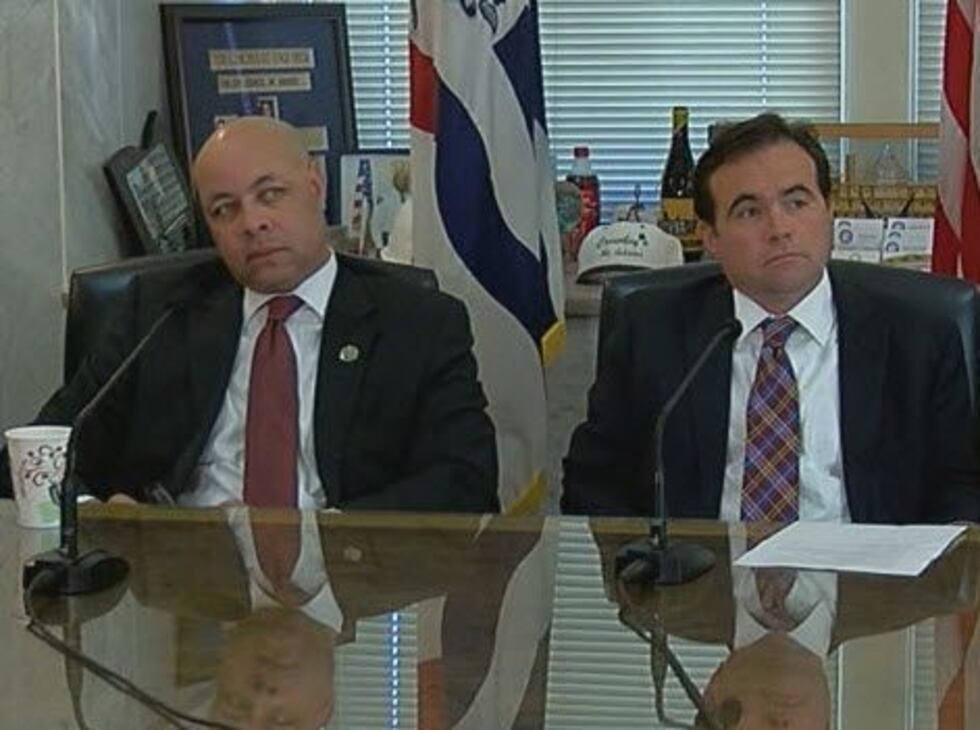 Five Democrat council members: Wendell Young, Tamaya Dennard, P.G. Sittenfeld, Chris Seelbach and Greg Landsman, exchange text messages discussing how to keep the city manager and potentially regain power from the mayor. Young writes in one: "Amen! We're the new gang of five. I pray we stay strong and continue to trust each other. We have the power to move this forward." Sittenfeld texts in response: "I'm game to make it a gang of 7 even! I know Mann and Pastor must be lonely over there!"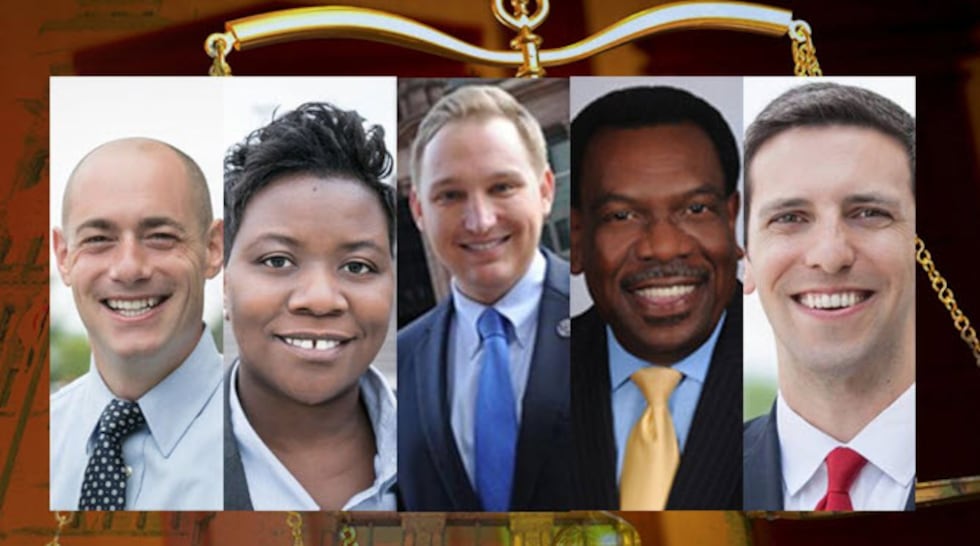 The "Gang of Five" put out a news release saying they don't support firing the city manager, which gains the attention of Mark Miller, an anti-tax activist and treasurer of the Coalition Opposed to Additional Spending and Taxes (COAST). He wonders when they publicly met to decide this since there had been no public meetings about the city manager. He suspects they violated Ohio's Open Meetings Act by conferring privately to decide public business. A public records request is filed for their text messages, emails and other communications.
PREVIOUS: Cranley-Black fight explodes into suggestions of ethical violations, alcoholism
April 2018
Miller sues when six weeks go by without the city releasing the records. The lawsuit describes the Democrats as a "cabal of five rogue members" of council holding illegal, secret meetings via text and email to discuss the mayor asking Black to resign in violation of the state's Sunshine law and Cincinnati's city charter. The city contends texts and emails sent from council members' personal phones are not public records.
RELATED: Suit: 'Cabal' of 'rogue' Cincinnati city council members held illegal, secret meetings about Harry Black
Black loses majority council support after questions are raised over how the city's 911 center handled calls from a 16-year-old boy trapped in a minivan seeking help but who suffocated to death. Black resigns literally moments before a special council meeting convenes to terminate his employment.
Miller files another lawsuit, in the appeals court, arguing the texts are private and should be released.
The city releases the first batches of group council texts.
MORE: Council texts: Harry Black needs counseling, mayor 'flat out lied'
July 2018
A former council candidate, Derek Bauman who is friendly with members of the Gang of Five, asks the court to bring Vice Mayor Christopher Smitherman into the case. Smitherman also privately texted about city business in a separate case, Bauman contends.
September 2020
This creates a conflict of interest for city attorneys representing all council members. Outside attorneys are hired with a cap of spending $150,000.
October 2018
The city releases more group text messages.
MORE: Council texts: Former mayor strategized with 'Gang of Five'
Miller's lawsuit for the texts goes before Hamilton County Common Pleas Court Judge Robert Ruehlman. The judge who orders all texts between any of the five council members, including one-on-one texts with other council members, from Jan. 1, 2018 to Oct. 22 be turned over to Miller's attorney, Brian Shrive, as part of discovery in the case. The judge also cleared the way for the council members to be questioned under oath.
The city appeals the order.
Ruehlman decides to keep Smitherman out of the case.
November 2018
The city turns over the texts to the appeals court to view under seat and determine whether they are public records. A city attorney informs Miller's lawyer that texts on Young and Dennard's cell phones were destroyed. The attorney said Young intentionally deleted his messages from his phone and Dennard's were accidentally destroyed at a pool, Shrive wrote in court records.
Hamilton County Prosecutor Joe Deters tells FOX19 NOW a grand jury investigation is underway into destroyed text messages. The five council members receive subpoenas to turn their phones over and the prosecutor's office has copies, or clones, made of the phones, to retrieve the texts. Landsman, Sittenfeld and Seelbach preserved their messages and turned them over, prosecutors say.
RELATED: Gang of Five: 'It's a hot mess'
December 2019
Deters requests and receives a court-appointed "special master" to review potentially thousands of text messages from their cell phones.
Douglas Nicholas tells Hamilton County Common Pleas Court Judge Jody Luebbers he received a "voluminous" amount of the texts.
Nicholas asks for about a month to sift through them and decide which ones prosecutors need related to an investigation of tampering with evidence, a third degree felony punishable by up to three years in prison and a fine of up to $10,000.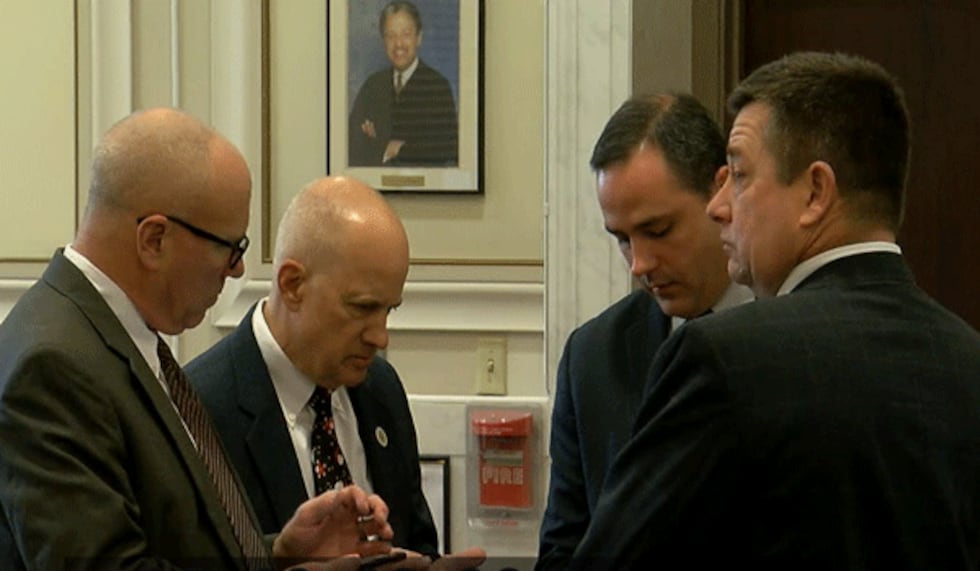 February 2019
A $101,000 settlement is arranged in which the city admits council members violated Ohio's Open Meetings Act twice and Young deleted his texts. This includes $1,000 for two Open Meeting Act violations and $10,000 for Young destroying the texts.
Deters drops his investigation, saying civil court is more appropriate to handle the issue and all the texts are being turned over to Judge Ruehlman.
March 2019
Judge Ruehlman approves the settlement, telling the five council members in his courtroom they should step down. "You essentially lied to the people of the city. The trust is gone," he says.
Thousands of text messages are released. These messages are more candid than ones connected to the case that already were released in 2018. Those texts were on a group string among the five. The latest ones are between smaller groups, and one-on-one.
They are more personal, with eye-raising insults, name-calling ("psychotic salty whiny nut"), plots and just plain gossip.
At one point in all the private back-and-forth, Landsman ponders whether it is legal.
Judge: 'Gang of Five' city council members should resign | Gang of Five: Council's secret texts are out - and they're explosive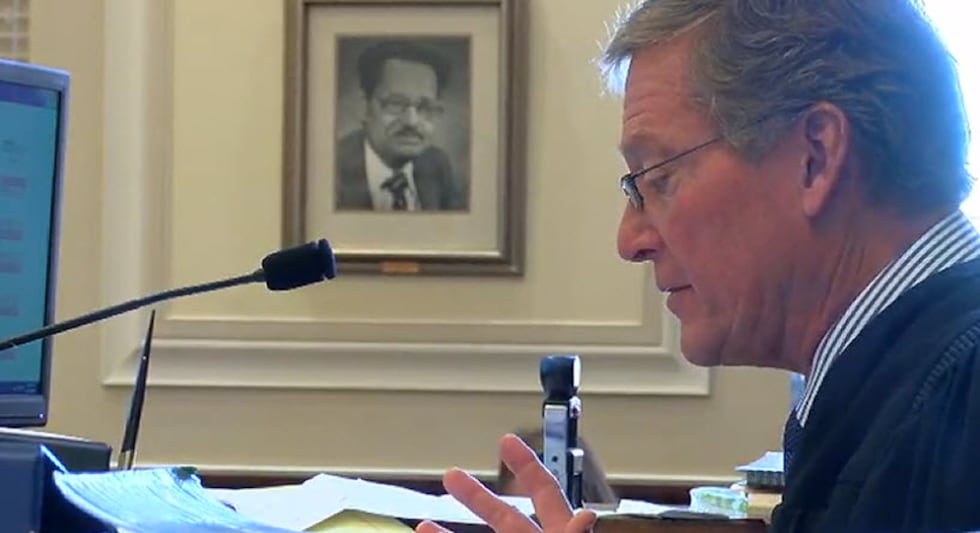 April 2019
State Auditor Keith Faber tells FOX19 NOW it's likely his staff will conduct a special audit to look deeper into all matters involving the texts.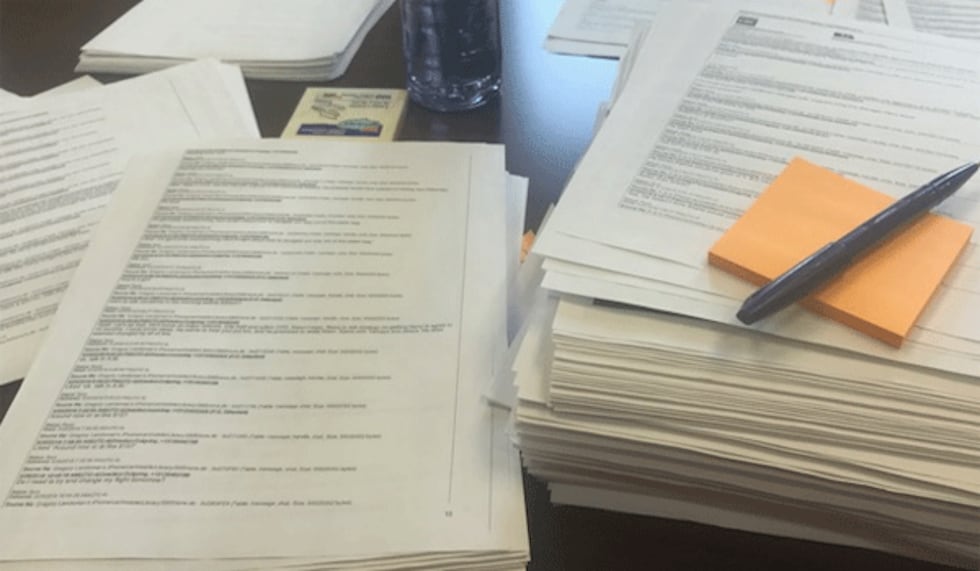 May 2019
The judge determines there is not enough evidence to hold Young in contempt of court for destroying the text messages on his phone that were part of the lawsuit.
RELATED : New secret council texts released: Behind the scenes of City Hall power struggle over city manager
December 2019
Ohio Auditor Keith Faber makes a recommendation to the city that the five council member face the misdemeanor criminal charge of dereliction of duty in connection with the texting scandal. Special Prosecutor Patrick Hanley, a former federal prosecutor, is appointed to the case to avoid conflicts with city and county prosecutors. Ohio Ethics Commission Executive Director Paul Nick tells FOX19 NOW they have been "communicating with the auditor's office on matters within our authority." He declines to elaborate or comment further.
February 2020
Councilwoman Tamaya Dennard is indicted on federal bribery and wire fraud charges in an unrelated pay-to-play scheme. She pleads not guilty and remains free on her own recognizance.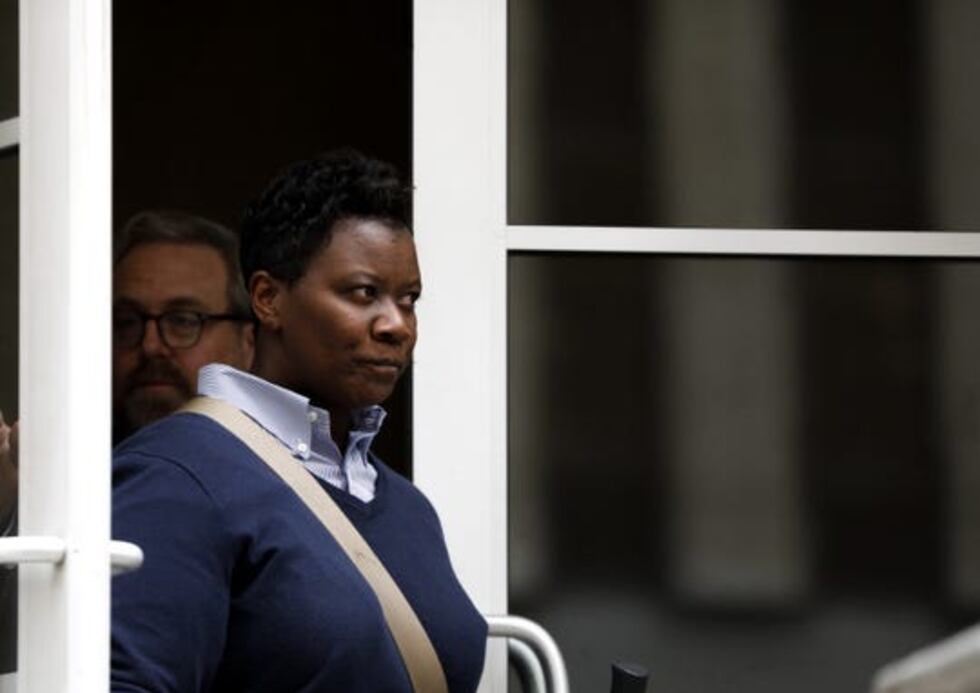 March 2020
Dennard resigns and Jan Michele Kearney is appointed to serve out the rest of her term.
June 2020
Dennards pleads guilty to one count of honest wire fraud.
September 2020
Hanley writes Deters a letter saying he declines to prosecute on Faber's recommended charge of dereliction of duty but the investigation continues.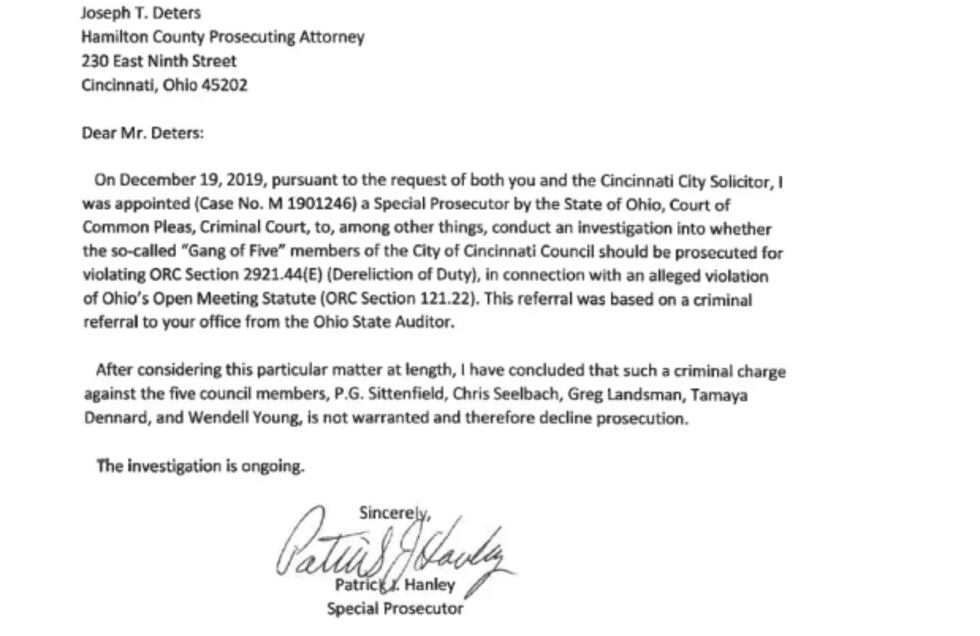 November 2020
Councilman Jeff Pastor and Sittenfeld also are indicted in separate cases of federal bribery charges. They are accused of pay-to-play schemes related to a development on Elm Street Downtown. Pastor is accused of accepting a trip to Florida and cash bribes for votes.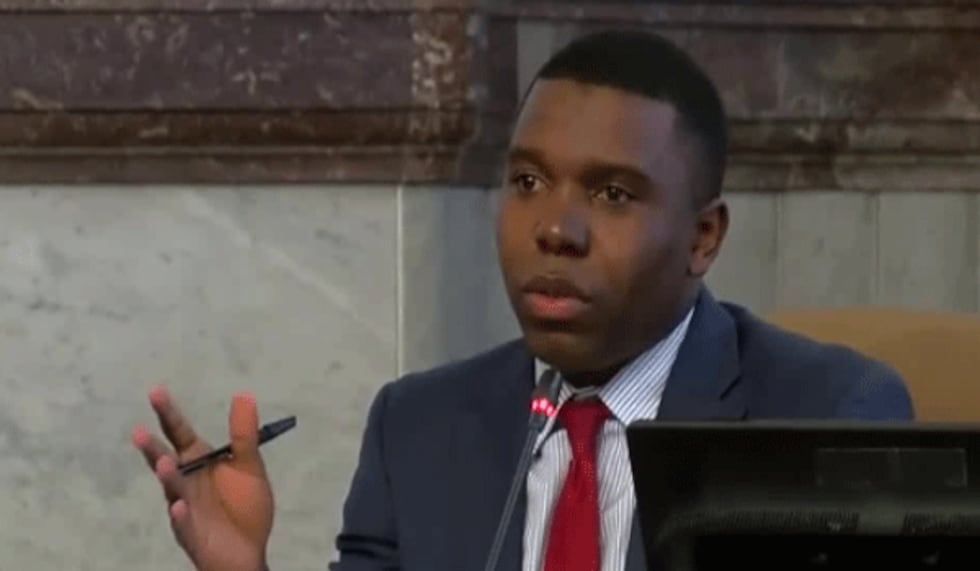 Sittenfeld collected campaign donations for favorable votes, federal officials say.
Both plead not guilty and remain free on their own recognizance.
Federal officials announce there is a "culture of corruption" in the city.
Dennard is sentenced to 18 months in prison for accepting a $15,000 bribe she sought and accepted as a payment in exchange for her vote on a proposal before council. Her prison report date is delayed due to COVID-19.
RELATED | P.G. Sittenfeld promised votes for money in 'political slush fund', feds say | Time to clean house': Cincinnati's mayor calls for P.G. Sittenfeld to resign | Vice Mayor calls for 'forensic audit' of council votes on development deals | 'There is more to this story:' Pastor's attorney raises questions on motives, evidence | Judge rejects P.G. Sittenfeld's request to dismiss corruption-related charges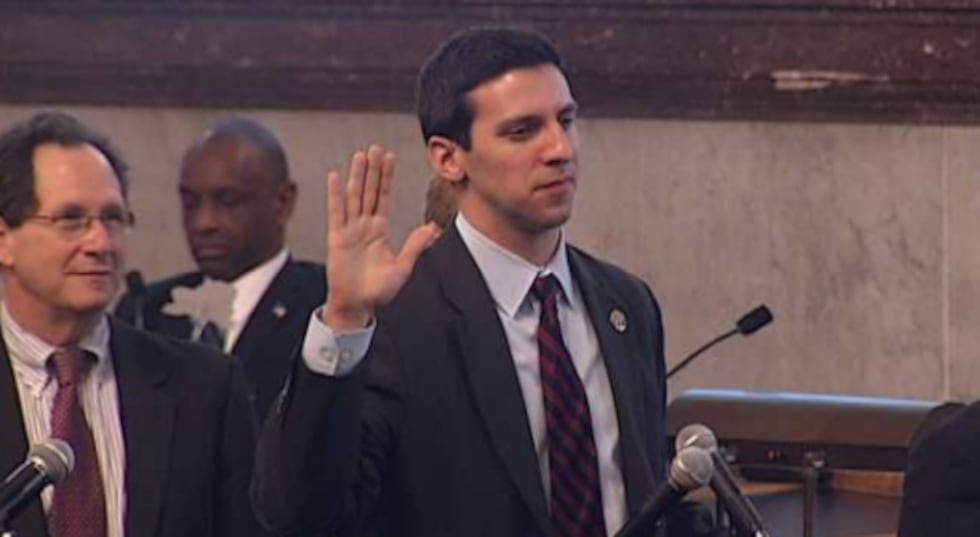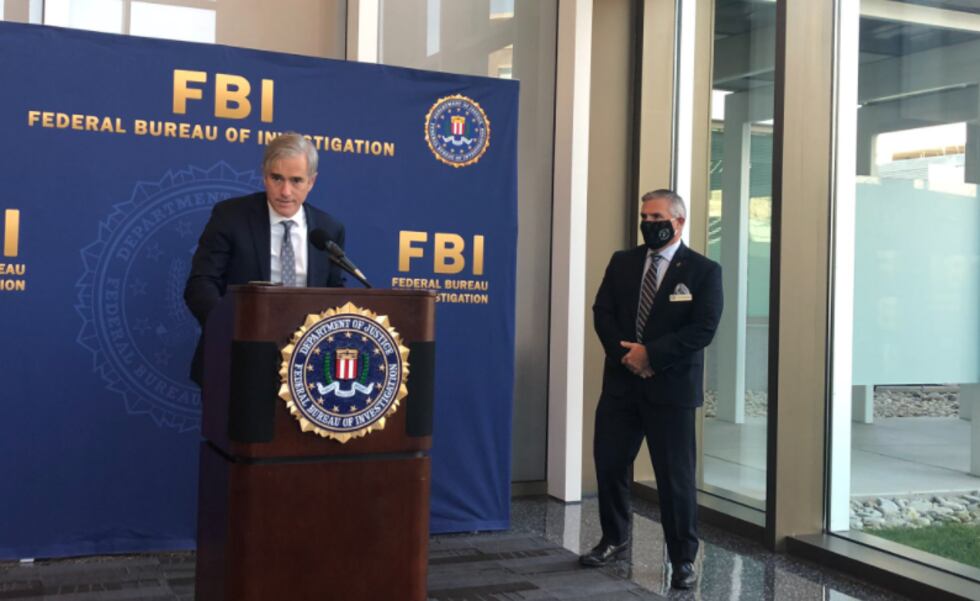 December 2020
Pastor and Sittenfeld agree to voluntary suspensions from council.
Steve Goodwin and Liz Keating are appointed to their seats.
February 2021
Vice Mayor Christopher Smitherman proposes release more than 2,000 additional text messages related to the "Gang of Five" scandal, only ones involving city business. He says the city cannot truly turn the page on corruption at City Hall unless these messages are released.
City attorneys recommend federal court appoint a special master to help them search for, review and then decide which ones to release. The public, including the media, also can submit key words for an electronic search, lawyers say.
The texts are from 2018 and remain in the hands of city lawyers after they became the focus of not only one but two lawsuits.
MORE: 'Gang of Five': City proposes 'special master' review 2K-plus texts, decide which ones will be released
April 2021
Hanley announces Young is indicted on a single count of tampering with records. His lawyer says he will vigorously defend Young against the accusation.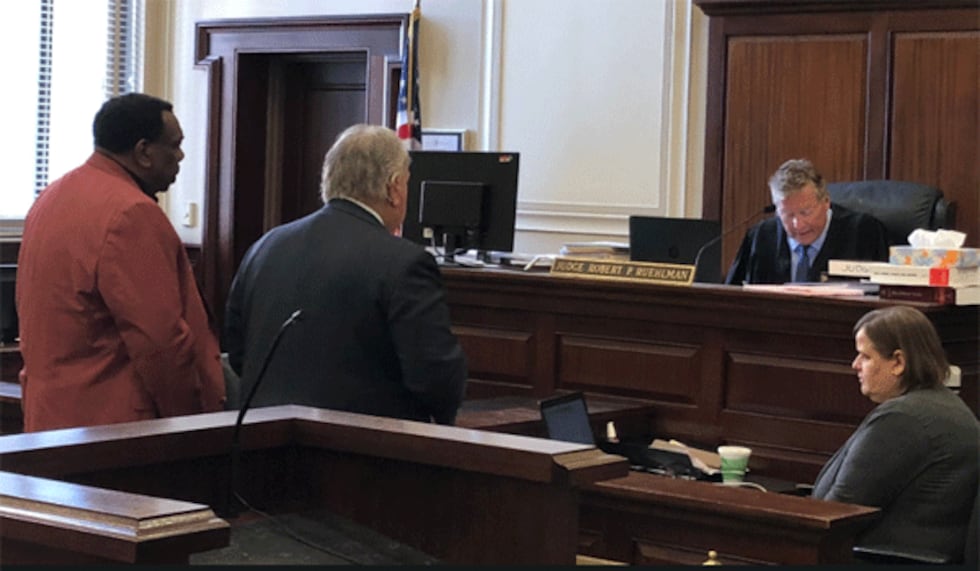 See a spelling or grammar error in our story? Click here to report it. Please include title of story.
Copyright 2021 WXIX. All rights reserved.