Suspect charged as adult in slaying of Butler County teen
Jordan Spain was 14 when police say he and another suspect shot and killed a girl who was an innocent bystander to an argument.
Published: Mar. 29, 2023 at 11:48 AM EDT
|
Updated: Mar. 29, 2023 at 9:07 PM EDT
Video from prior coverage.
FAIRFIELD TOWNSHIP, Ohio (FOX19) - A man who was 14 years old when police say he helped kill a teenage girl in Butler County has been charged as an adult.
Jordan Antuan Spain played a role in the July 2018 shooting death of 16-year-old Sydney Garcia-Tovar, according to Fairfield Township police.
It happened in front of his residence at the Tyler's Creek apartment complex on Wildbranch Road in Fairfield Township.
Garcia-Tovar had given a few people a ride there, and a confrontation between other people got heated, police have said. Weapons were fired, and Garcia-Tovar, an innocent bystander, was shot to death.
Multiple shell casings were found at the scene.
Spain was in possession of a loaded gun when he was arrested on outstanding warrants in Miami Township last September, police say.
A Butler County grand jury on Wednesday indicted Spain, now 19, on two counts of felony assault and one count of murder.
"We're just... I don't know... I don't know how to put it in words that we're just a little more relieved, but it's not over yet," Sydney's mother, Stephanie Garcia-Tovar said. "Coming in July, she'll be gone five years and I'm just glad we've got 'em where we want 'em."
Spain was held at the Butler County Juvenile Detention Center following his 2022 arrest. His case began in the juvenile court system, but police asked that it be moved to adult court, where his punishment could be more severe upon a conviction. He was transferred to the Butler County Jail on March 4.
Spain will be arraigned on April 11.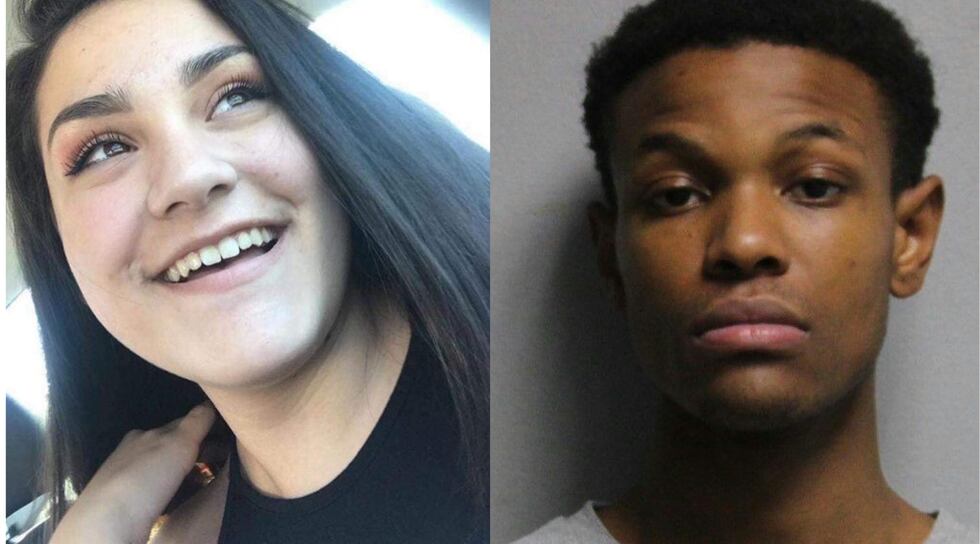 Markeylnd Townsend, 23, was previously arrested in connection to Garcia-Tovar's murder. A grand jury indicted him on murder and felony assault charges last year.
Townsend was behind bars in the Mansfield Correctional Institution on unrelated robbery charges until Monday, when he was removed to the Butler County Jail.
Fairfield Township Police Sgt. Brandon McCroskey previously described the "domino effect" of the investigation leading to the two arrests.
"Once one person talks, it kind of leads to another person talking," McCroskey said. "So, it was over time. . . that's the most frustrating part about it was just getting people to cooperate enough to get the information that we need to move forward with the case."
Garcia-Tovar's mother in 2021 dedicated a memorial bench at a Butler County park that her daughter frequented. She has promised to be at every court date for the suspects.
"She was one-of-a-kind, and I'll forever have a big hole in my heart that can't be patched 'cause she's not there," Joaquin Garcia-Tovar, Sydney's brother, told FOX19 in 2020.
Fairfield Township police are continuing to investigate Garcia-Tovar's homicide.
Anyone with information is asked to call them at 513-887-5841 or CrimeStoppers at 513-352-3040.
See a spelling or grammar error in our story? Click here to report it. Please include title of story.
Copyright 2023 WXIX. All rights reserved.