Mother facing death penalty for daughter's murder, prosecutor says
Updated: May. 10, 2021 at 2:31 PM EDT
CINCINNATI (FOX19) - A mother has been indicted for the murder of her 4-year-old daughter, Hamilton County Prosecutor Joseph Deters announced Monday.
Tianna Robinson, 25, is facing the death penalty for the death of Nahla Miller, Deters said.
Robinson was arrested on April 13 for punching and strangling the 4-year-old until her heart stopped, he said.
"On the April 13 incident, they [Robinson and her boyfriend Resnley Washington] left Nahla at home when they went to Kroger by herself," Prosecutor Deters explained. "They came back. She [Nahla] was not toilet trained, had urinated. The mother snaps; attacks Nahla. Hits her, strangles her."
The 4-year-old suffered the following injuries from that day's attack (WARNING: the details might be disturbing for some):
Broken left arm

Bruising to the lower lungs, adrenal glands, diaphragm, stomach, liver, colon, pancreas, and mouth

Bleeding in the muscles of the throat, and back of the head

Significant burn to the back of her right hand
Nahla was taken to the hospital where she remained on life support until April 21, the prosecutor said.
The cause of her death was found to be strangulation and blunt force trauma, the coroner's office determined.
"I have never understood how anyone could hurt a little kid so badly, especially the child's own mother," Prosecutor Deters said.
Nahla was "scarred head to toe," Deters explained, and investigators think she was being abused for months.
"There's a history of strangulation marks including ligature marks on her neck," Deters said. "She had a healing broken rib. She was obviously severely malnourished."
She weighed just 23 pounds when she died, the prosecutor said on Monday. The average weight for a 4-year-old girl is between 28-44 pounds, according to Cincinnati Children's.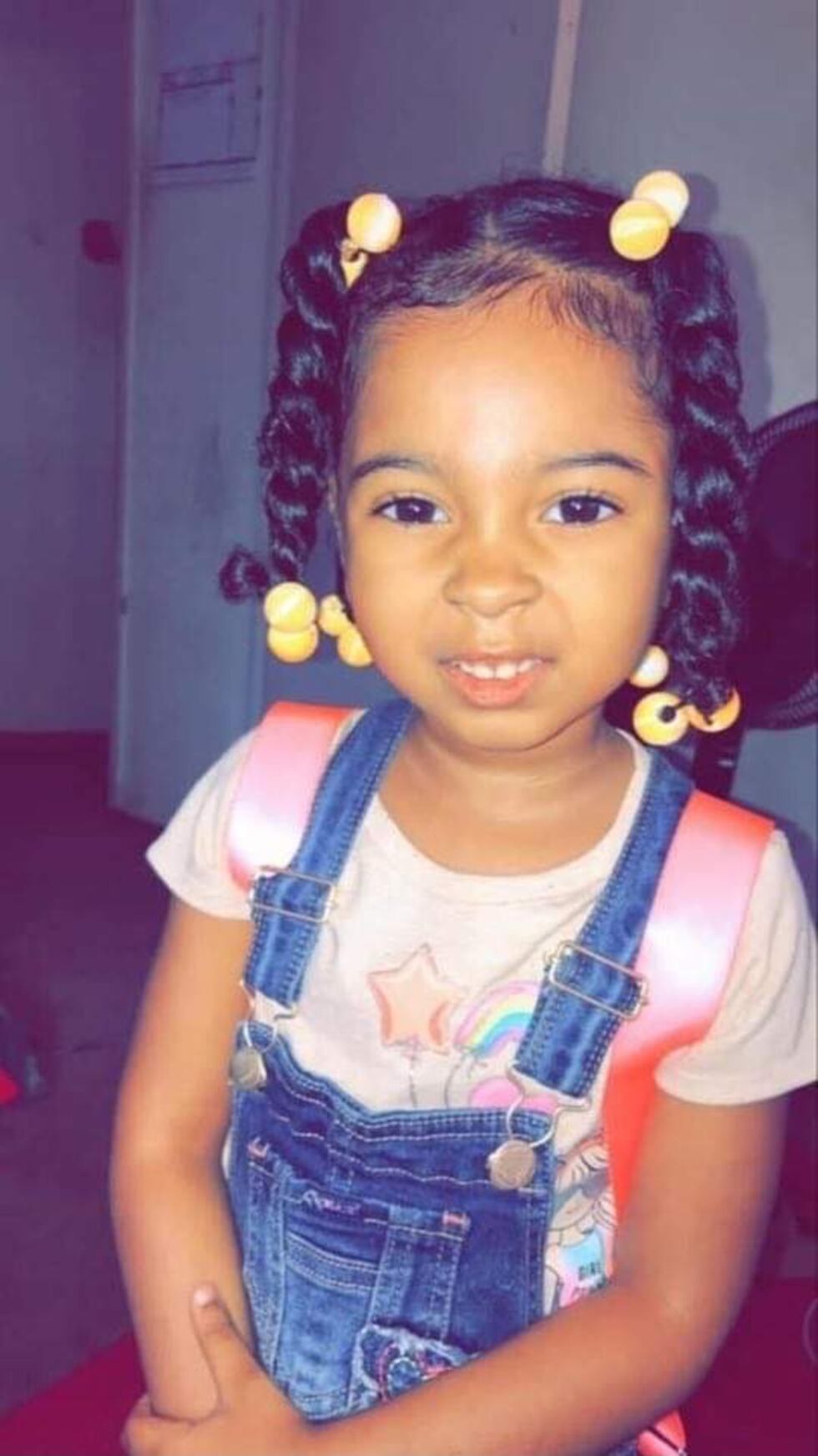 "This child was enduring, really enduring a tremendous torture at the hands of her mother," Deters said.
Robinson is charged with aggravated murder with the death penalty specification, murder, felonious assault, and endangering children, according to Deters.
Her bond was set at $2 million during a hearing on May 12.
Court documents show Robinson's boyfriend, Rensley Washington, was charged with endangering children and obstructing justice in connection with the girl's death.
They indicate he lied to investigators about the 4-year-old's injuries claiming she fell off a scooter and was injured.
See a spelling or grammar error in our story? Click here to report it. Please include title of story.
Copyright 2021 WXIX. All rights reserved.