Butler Co. sheriff says someone posing as one of his lieutenants is trying to get money from victims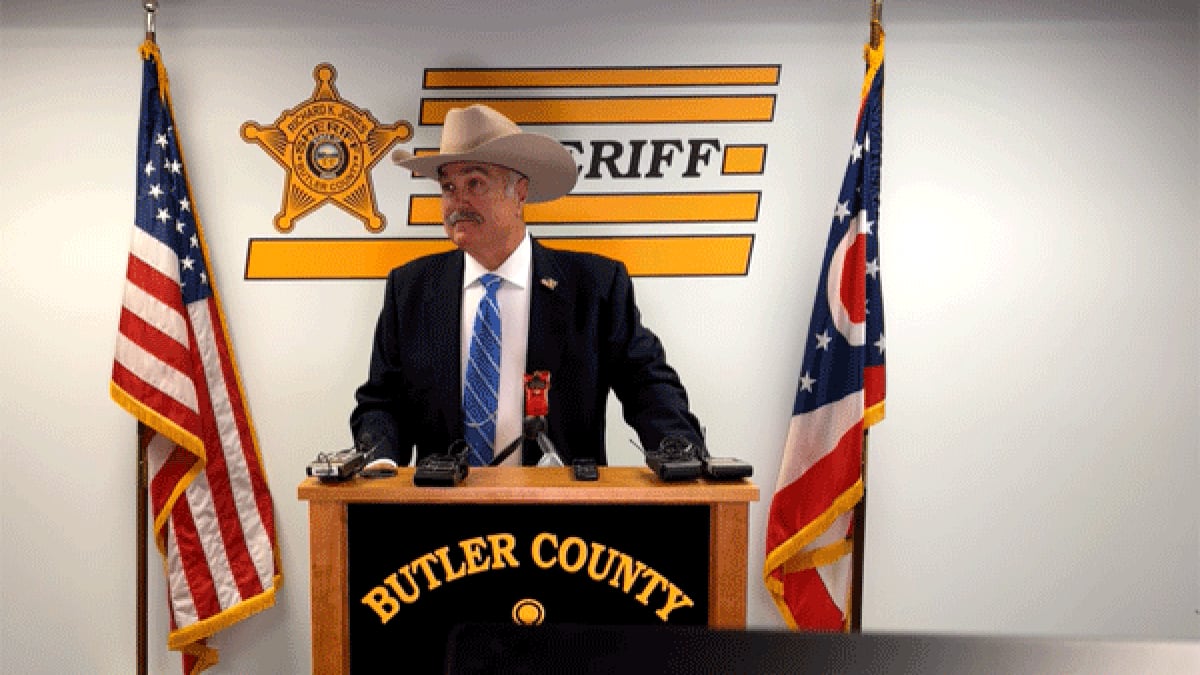 Updated: May. 11, 2021 at 12:12 PM EDT
BUTLER COUNTY, Ohio (FOX19) - Butler County Sheriff Richard Jones issued a fraud alert Tuesday, saying someone is posing as a member of his own law enforcement agency in an attempt to scam money from victims.
"The Sheriff's Office has received several complaints of an individual calling, stating he's Lieutenant Tanner from the Sheriff's Office and if you send money your warrant will go away," Jones said in a tweet and on his agency's Facebook page.
"This is a SCAM! We do not operate that way. Please pass onto your elderly family members."
In a news conference Tuesday, Sheriff Jones elaborated, saying anytime somebody identifies themselves as a law enforcement official and is seeking money, it's a scam.
"Don't believe it. Don't do it," he warned. "They do it all the time. The reason they do it is because people send them money. One in 20 will send them money, and they think it's worth the odds.
"No police or law enforcement agencies call and ask you for money. The federal government doesn't do it, the IRS doesn't do it, the FBI doesn't do it and local law enforcement doesn't do it. It's scam and if you don't feel good about it, don't do it."
If you get a call or suspect something suspicious, report it to the Butler County Sheriff's Office by calling 513-785-1300.
See a spelling or grammar error in our story? Click here to report it. Please include title of story.
Copyright 2021 WXIX. All rights reserved.