Cincinnati Playhouse in the Park announces 2021-2022 season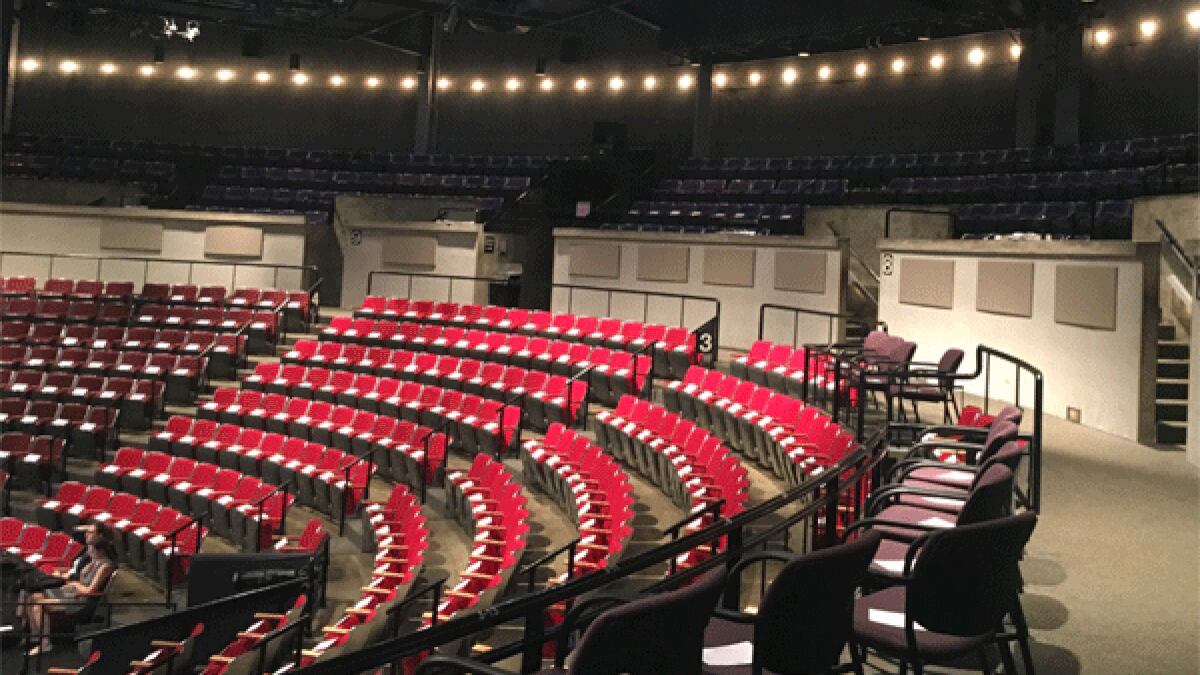 Updated: May. 13, 2021 at 10:15 AM EDT
CINCINNATI (FOX19) - Playhouse in the Park says it will resume shows in October 2021 after a more than year-long closure due to COVID-19.
They also announced the eight shows that will comprise the 2021-22 season, including three world premieres.
"Our community showed immense generosity and support of the Playhouse throughout the pandemic," Artistic Director Blake Robison said. "The new season showcases the range and diversity of the Playhouse, and we can't wait to get back to producing a full schedule of live theatre for Cincinnati."
Since COVID-19 health and safety guidelines for fall are still unknown, Playhouse officials say, subscriptions and tickets will go on sale later. Current subscribers will receive renewal statements in the summer.
For more information, visit cincyplay.com or call the Box Office at 513-421-3888 or 800-582-3208
THE WEST END
By Keith Josef Adkins
Directed by Playhouse Associate Artist Nicole A. Watson
Oct. 9 – Nov. 7, 2021 WORLD PREMIERE
Set in 1941 in Cincinnati's West End, this world premiere drama shines a light on a transformative chapter of local history. First Financial Bank presents
A CHRISTMAS CAROL
By Charles Dickens
Adapted by Howard Dallin
Directed by Michael Evan Haney
Nov. 24 – Dec. 30, 2021
This joyous, time-honored production returns with a cast of nearly 30 actors, elaborate costumes and thrilling special effects.
INCIDENT AT OUR LADY OF PERPETUAL HELP
By Katie Forgette
Directed by Blake Robison
Jan. 29 – Feb. 27, 2022
It's 1973, and the Irish-Catholic O'Shea family muddles through a series of hilarious mishaps that jeopardizes their reputation — and their souls.
STEEL MAGNOLIAS
By Roger Harling
Directed by Laura Gordon
March 19 – April 17, 2022
SHORT DESCRIPTION
With beloved characters, heartwarming dialogue and snappy repartee, Steel Magnolias revels in the power and grace of female friendship.
SCHOOLGIRLS: OR, THE AFRICAN MEAN GIRLS PLAY
By Jocelyn Bioh
Directed by Candis C. Jones
April 30 – May 22, 2022
This biting comedy explores the universal challenges of teenage girlhood and all the drama that comes with it.
NEED YOUR LOVE
Written and Directed by KJ Sanchez
Oct. 30 – Dec. 12, 2021 WORLD PREMIERE
From the creator of Cincinnati King comes a world premiere musical portrait of King Records star Little Wille John.
ROOTED
By Deborah Zoe Laufer
Directed by Noah Himmelstein
Feb. 12 – March 20, 2022 WORLD PREMIERE
In this quirky world premiere comedy, a reclusive amateur botanist unwittingly becomes a new-age, YouTube messiah. The Jewish Foundation of Cincinnati presents
BECOMING DR. RUTH
By Mark St. Germain
April 9 – May 15, 2022
This heartwarming portrait is a humorous and illuminating one-woman show about America's favorite sex therapist Dr. Ruth Westheimer.
See a spelling or grammar error in our story? Click here to report it. Please include title of story.
Copyright 2021 WXIX. All rights reserved.