Former Cincinnati police chief considering run for Michigan governor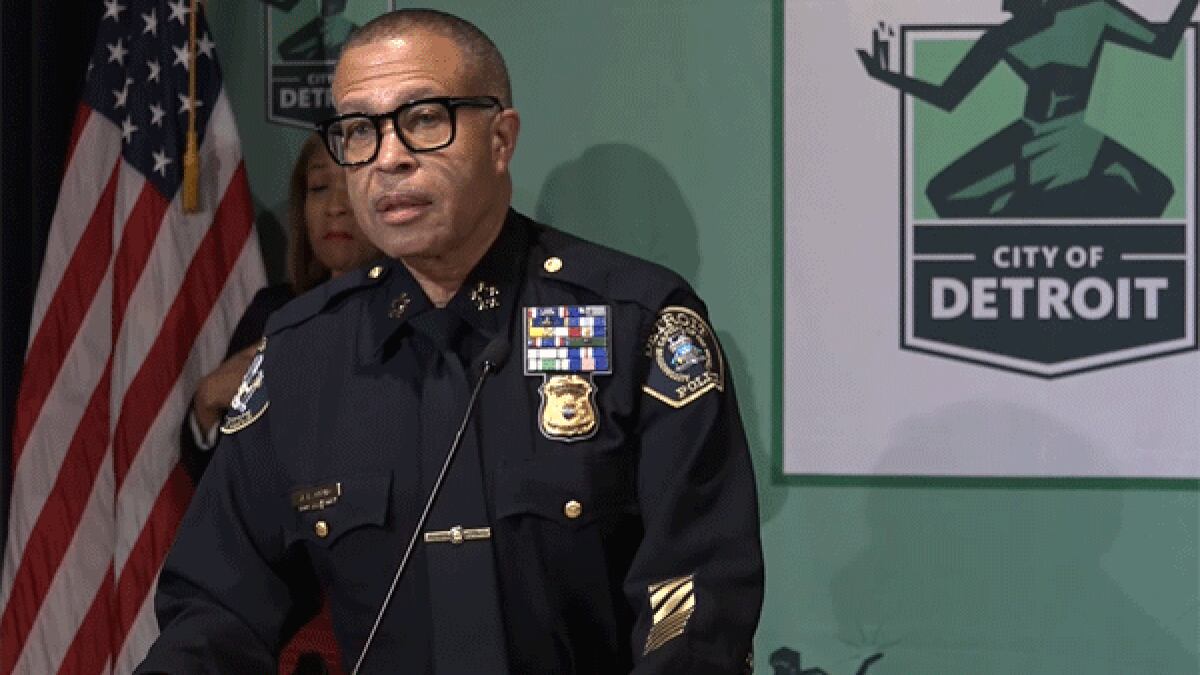 Updated: May. 18, 2021 at 10:30 AM EDT
CINCINNATI (FOX19) - Cincinnati's first African-American chief who went on to be the top cop at the Detroit Police Department and recently announced his retirement tells FOX19 NOW he is seriously considering running for governor of Michigan.
James Craig said in a phone interview Tuesday morning he has spoken with both state and national GOP leaders about challenging Democrat Gov. Gretchen Whitmer in 2022.
That would potentially give the GOP "a formidable candidate in one of the midterm election's highest profile gubernatorial contests," according to Politico.
Craig, 74, said he will make a decision after he retires June 1. He stressed he has not made a decision yet: "I am not making an announcement of any kind."
He said he has received calls from around the country offering encouragement and support from Republicans and Democrats alike, including in Cincinnati.
"I am very fortunate and blessed and the kind of support I have gotten is unbelievable," Craig said. "I have been contacted from around the state of Michigan and the country. They want me to continue being a public servant so I am in the process of transitioning from police chief and then when that's done, I will make a decision about my future.
"When I make the decision, I certainly want my close friends in Cincinnati to be there. I am excited about what the next chapter will be. I'm so excited. I am flattered and humbled by the response I have received from so many. I really am.
"This is about leadership and what's going on in our country and what's going on across the state of Michigan. We are divided, and my reputation as a leader has been one of unifying."
Craig was wildly popular when he ran the Cincinnati Police Department just under two years, from 2011 to 2013. He left to helm the police department in his hometown of Detroit, Michigan.
He announced his retirement from the Detroit Police Department May 10, according to a video of the news conference on the agency's Facebook page.
He said he is leaving "in a good place" and loves the city and the state of Michigan: "The best part of my career has been right here in Detroit."
Craig stressed he is leaving on his own terms.
"I am voluntarily leaving. We saw what happened to many chiefs across this country, some were forced out, some retired, because they didn't feel supported and some were fired. So I am leaving in a good place. I love this city and I love this state."
Craig said until his final day in office is over, his focus and efforts will be continuing to lead the Detroit Police Department and to work with the mayor as they transition and the mayor identifies the next chief.
"I'm blessed and fortunate that in 44 years I can honestly say I've never had a bad day," Craig said. "Yeah, I might have had a day where I was a little frustrated. I had some frustrating days last year occasionally. But at the end of the day, I love getting up in the morning, I'm passionate about the work and I'm gonna miss it."
See a spelling or grammar error in our story? Click here to report it. Please include title of story.
Copyright 2021 WXIX. All rights reserved.