Middletown BLM group remembers George Floyd on anniversary of his murder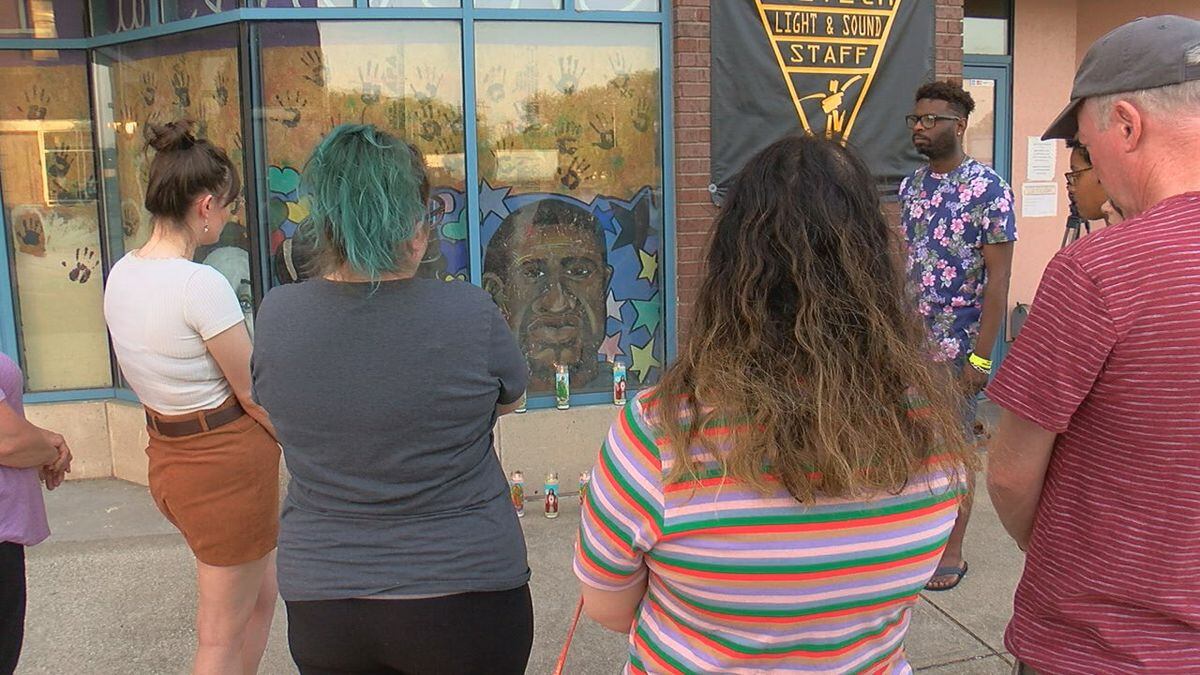 Updated: May. 25, 2021 at 10:48 PM EDT
WARREN COUNTY, Ohio (FOX19) - Tuesday marks one year since George Floyd's death in Minneapolis, Minnesota, and some in the Tri-State took time to remember him.
A moment of silence was held Tuesday night as people stood in front of George Floyd's mural on Broad Street in Middletown reflecting on his deadly struggle with police and the past year of unrest.
Some say seeing this video of Floyd's death is a disturbing image they can't erase.
"We saw a man begging for his mother," said Darren Davis Jr, with Helping Herd and Middletown Black Lives Matter. "We saw a man begging for air. Gasping for air and we see people supposedly dedicate their lives for us. We hope and believe when they come they're defusing situations, and that situation showed firsthand what happens."
After it happened, loud protests filled the streets across the country. It also forced the conversation of police reform. In Ohio, Gov. Mike DeWine banned law enforcement from using choke holds and ordered troopers to have body cameras.
While some of the momentum of protesting may have dwindled in Ohio, activists say they will continue to remember Floyd and others.
"I think every person on this mural and more, it's very important that we remember that each of them lost their lives unnecessarily," said Sue Wittman, director of Arts Central Foundation.
"It's a movement. I don't know why it took this long for everybody to come together and stand for what they believe in, but going forward, May 25 will always be a day of remembrance."
Helping Herd, the Middletown Black Lives Matter organization, says they plan to have other events throughout the summer. They also plan on expanding the mural on broad street.
See a spelling or grammar error in our story? Click here to report it. Please include title of story.
Copyright 2021 WXIX. All rights reserved.