Social media rips New Era for Reds, MLB 'Local Market' caps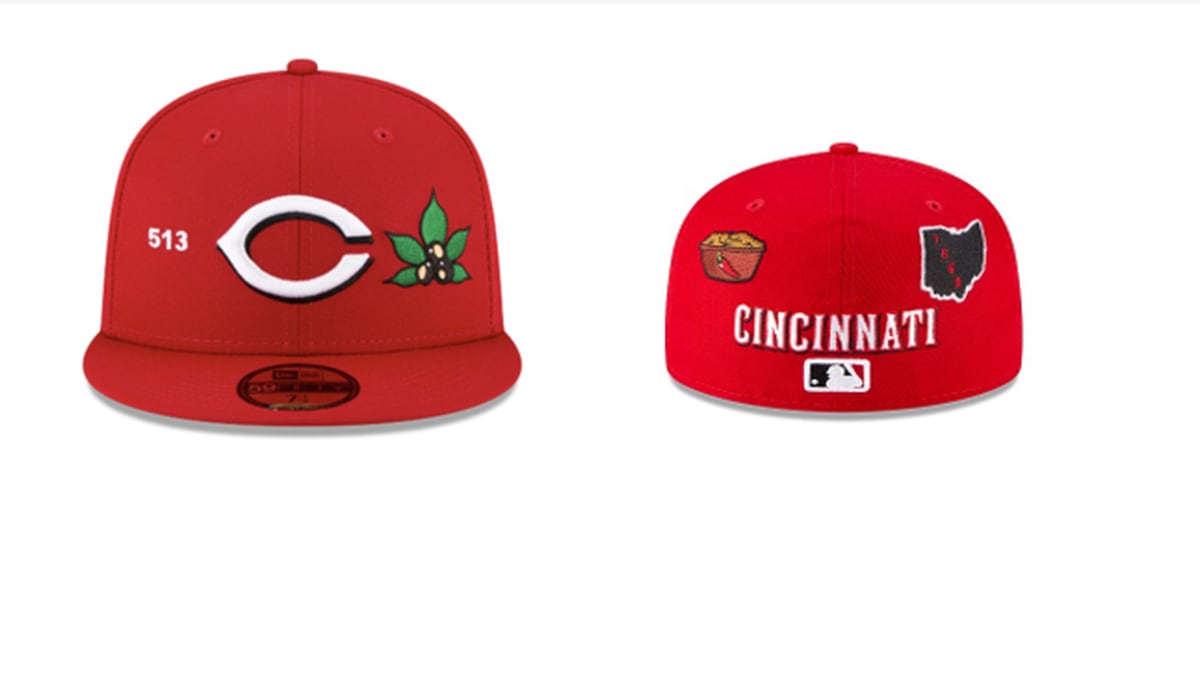 Updated: May. 26, 2021 at 12:08 PM EDT
CINCINNATI (FOX19) - It was a short-lived life for New Era's "Local Market" collection, but social media had its fun while it lasted.
The hats debuted Tuesday and were apparently a way to honor each MLB team's local fanbase.
For the Reds, the hat featured a single area code of 513, a buckeye, and an image of what might be chili, among other things.
Fans on Twitter made their feelings known following the cap release.
Putting it nicely, the hats looked like a bunch of clip art images slapped onto the cap, some Twitter users commented.
The ruthless backlash is perhaps what led New Era to pull the caps entirely from the website.
See a spelling or grammar error in our story? Click here to report it. Please include title of story.
Copyright 2021 WXIX. All rights reserved.