7 Cincinnatians arrested, charged in international fentanyl trafficking operation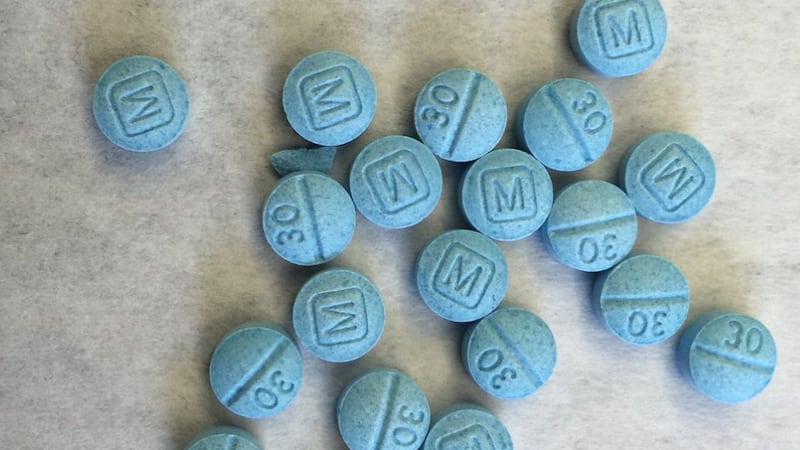 Updated: May. 28, 2021 at 7:37 PM EDT
CINCINNATI (FOX19) - Seven Cincinnatians are charged in an international fentanyl trafficking conspiracy that involved "prolific" distributors and stretched from cartels in Mexico to the streets of the Queen City.
A federal grand jury has indicted eleven people in total, according to acting U.S. Attorney's Office for the Southern District of Ohio Vipal J. Patel.
The final arrest, of a Cincinnati man, was made on Friday.
The investigation began in 2019, according to a DOJ statement. The investigation included the DEA Cincinnati field office, the FBI and the Hamilton County Regional Enforcement Narcotics Unit.
An Arizona man allegedly sourced illicit drugs from across the border and helped coordinate the transport of those drugs through California and Arizona to distributors in the Cincinnati area, according to the indictment.
Investigators stopped cars driven by two people in Cincinnati on Memorial Day 2020 and allegedly found more than four kilograms of fentanyl hidden in the front bumper and wheel wells of one of the cars.
The investigation then identified several allegedly "prolific" Cincinnati distributors, according to the DOJ statement. Investigators in October and November found 13 additional kilograms of fentanyl in connection with the same distribution pipeline. They also seized 17 guns and more than $1 million in alleged drug proceeds.
"We hope this investigation saved countless lives by preventing fentanyl from reaching our community's streets," Patel said.
According to the DOJ statement, the fentanyl was being sold for around $65,000 per kilogram, resulting in an estimated street value of at least $1.1 million.
"Fentanyl can be 50 times more potent than heroin and has claimed far too many lives, not just here in Southern Ohio, but across the nation," said Cincinnati District Office Special Agent in Charge Keith Martin. "Through the cooperation between law enforcement entities, we were able to halt the distribution of a significant amount of this potentially deadly substance and thwart an allegedly major drug trafficking organization."
Each defendant is charged in a narcotics conspiracy punishable by at least 10 years and up to life in prison, the DOJ statement says.
"The FBI is proud to have worked alongside our federal and local partners to bring to justice those who harm our communities by distributing this deadly drug," stated FBI Cincinnati Special Agent in Charge Chris Hoffman. "We remain committed to getting fentanyl, and those who distribute it, off the streets."
The defendants are as follows:
Kenneth Eugene Green, 56, of Cincinnati

Richard Charles Sommerville II, 37, of Cincinnati

Gabriel Thomas, 36, of Cincinnati

Nancy Osorio-Duarte, 41, of Cincinnati

Tyree Cushan Yisrael, 29, of Cincinnati

Antonio Lamont Brumfield, 22, of Cincinnati

Chavez Foggie, 23, of Cincinnati

Isis Allen, 29, of Cincinnati

Gilberto Ojeda-Avila, 24, of Arizona

Georgina Tapia-Llamas, 43, of Arizona

Selma Valenzuela-Garibaldi, 41, of Arizona
See a spelling or grammar error in our story? Click here to report it. Please include title of story.
Copyright 2021 WXIX. All rights reserved.