Auditor: Hamilton County township 'unauditable'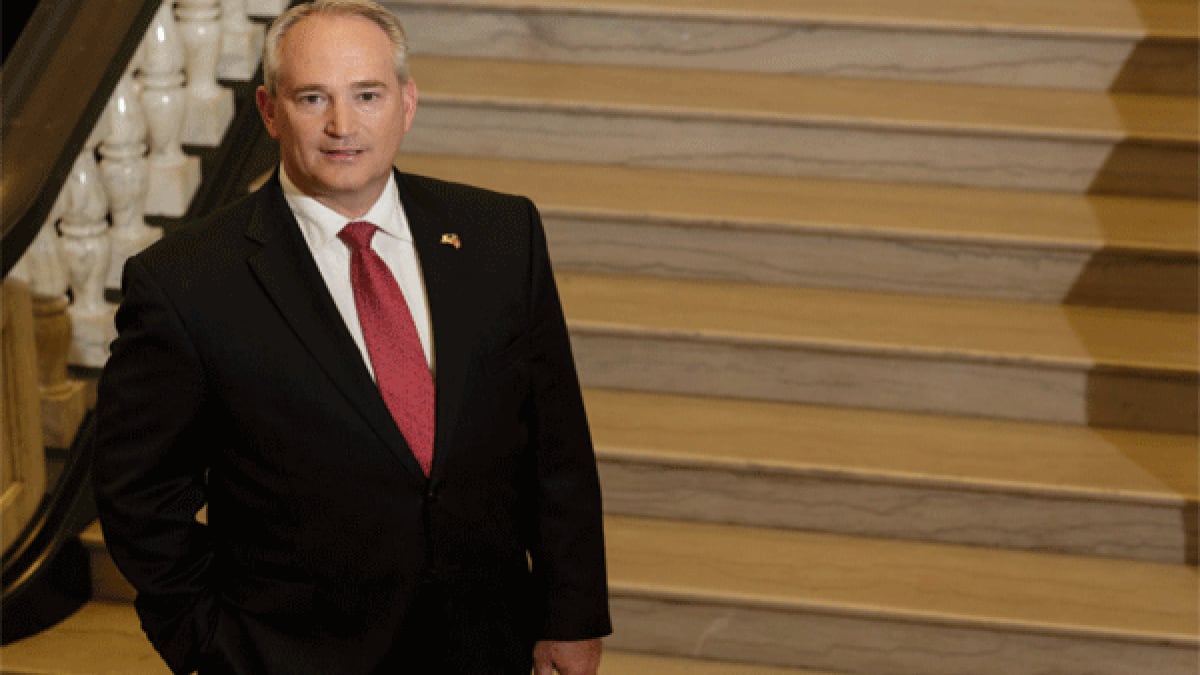 Published: Jul. 20, 2021 at 11:08 AM EDT
|
Updated: Jul. 20, 2021 at 7:34 PM EDT
CROSBY TOWNSHIP, Ohio (WXIX) - Ohio state auditors have declared Crosby Township in western Hamilton County "unauditable."
The township has inadequate records to complete an audit for 2018 and 2018, State Auditor Keith Faber announced Tuesday.
"Now more than ever, local governments need to be open and transparent about their finances and that requires them to file their financial records for audit," Faber said.
"Should the township need help preparing their records, our Local Government Services team is more than willing to assist."
The declaration comes after an independent public accounting firm conducting the audit was unable to obtain several items such as bank reconciliations( bank statements summarizing banking and business activity) including identification of reconciling items, Faber says.
Auditors also were unable to get copies of meeting minutes, ordinances, and resolutions passed by the Board of Trustees from January 1, 2018, to present, copies of all final appropriation ordinances/resolutions passed by the Board of Trustees for 2018, 2019, and 2020, and copies of the final certificate of Estimated Resources certified by the County for 2018, 2019, 2020, according to the auditor's office.
Township officials have 90 days to revise their financial records and provide the data necessary to complete the audit, Faber said.
Failure to bring the accounts, records and reports into an auditable condition within ninety days may result in legal action, he noted.
This action may result in Ohio Attorney General Dave Yost's office issuing a subpoena for Crosby Township Fiscal Officer Matthew Wallace to appear in the auditor's office "to explain their failure to provide their financial records," Faber said in a news release.
The attorney general also may sue to compel him to prepare and/or produce the necessary information to complete the audit, according to Faber.
Wallace contacted us once this story broke. He said he has only been serving as fiscal officer since April 2020 and did not oversee the township's finances during the time period of the audit.
"However, in the past year we have identified issues in the financial records that are clerical in nature and are currently working to have them corrected," Wallace said. "We will be cooperative with the audit and with the state auditor's office to ensure they have everything they need well before the 90 days are up."
Wallace said he doubted the previous fiscal officer, Robert Bibbo, understood the scope of the role, which is an elected position, and didn't have the training he needed. Bibbo was the township's fiscal officer from 2016-2020.
"It took a while to figure out to exactly which parts of the financial office needed reform," he said. "I am confident that these are clerical issues and that there has been no fraud during the time in question."
Trustee President Jim Niehaus said he and the other trustees are holding public meetings to run the township, take meeting minutes are recorded and there is "plenty of money."
"The township is not broke," he tells FOX19.
What is broke, he says, is the system overseeing finances at Ohio' townships.
"I questioned this whole deal with the auditor 15 years ago," said Niehaus, a trustee for the past 16 years.
"Whoever made the fiscal officer an elected official was wrong. If Otis the bum runs and wins and doesn't know what he is doing, that is exactly the problem we have right now. They should be required to have a CPA or financial background. The township should be able to hire their own fiscal officer."
He said Crosby's former and current fiscal officers both lack financial backgrounds. One is a district attorney, and the other is a retired school teacher.
"They didn't do anything wrong. I am 99% positive there is nothing illegal that was done in the township. They are just not filing the township records as they should be," Niehaus said.
"I thought Matt was handling the audit and everything was going well. I knew there were some issues, but not this bad. I feel like I can fix anything that goes on in this township, but I can't fix this problem."
Faber says officials who need help correcting any deficiencies can call his Local Government Services (LGS) Department.
LGS is a team of financial managers, dedicated to bringing expert financial services to Ohio's local governments.
"However," Faber said, "the auditor office will not consider the township's failure to act in a timely manner or their inability to meet our schedule as a mitigating factor to extend the 90 day period."
See a spelling or grammar error in our story? Please include the title when you click here to report it.
Copyright 2021 WXIX. All rights reserved.