Saturday's Cleveland Browns game postponed until Monday
Published: Dec. 17, 2021 at 2:24 PM EST
|
Updated: Dec. 17, 2021 at 2:51 PM EST
CLEVELAND, Ohio (WOIO) - NFL officials announced on Friday afternoon that Saturday's Cleveland Browns game will be postponed until Monday afternoon.
You can watch the Browns face the Las Vegas Raiders at 5 p.m. on CBS 19.
The Browns were scheduled to play the Raiders at 4:30 p.m. Saturday at First Stadium.
At least 24 Browns players, including quarterback Baker Mayfield, tested positive for COVID-19 this week.
Browns Head Coach Kevin Stefanski also tested positive for COVID-19.
Fans who talked to 19 News have somewhat mixed reactions to the schedule change.
Anto Vidovic is a Browns fans from Cleveland, "I guess it's the right idea, I mean it (the game) should be moved. But it's only the right move if they switch up the protocols and they're able to play Monday. If they're not able to play Monday I mean what's the point of postponing it you know."
Lauren Womack of Cleveland says she thinks postponing the game is the right thing to do, "I think so. You know that's the whole point of doing that is for them to be safe."
However, one football fan who did not want to be identified tells 19 News, "I think it's a terrible idea! Because they should stop the league for the next two weeks until everybody finds out what's going on."
Below is the CBS 19 schedule for Monday, Dec. 20:
3 PM: 19 News at 3 p.m.
4 PM: Tailgate 19
5 PM: Browns vs. Raiders
7:30 PM: The Fifth Quarter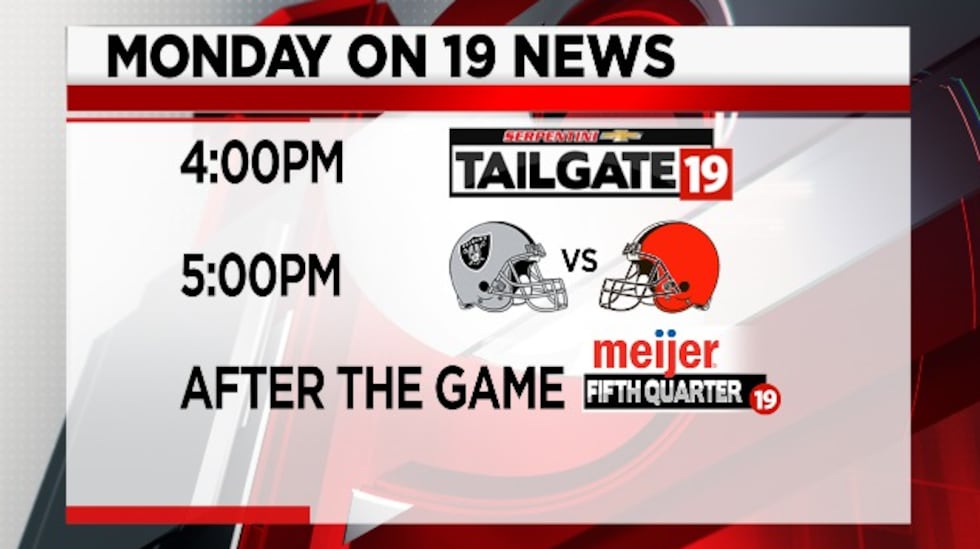 Copyright 2021 WOIO. All rights reserved.