JCPS teacher accused of sexually grabbing strangers while posing as woman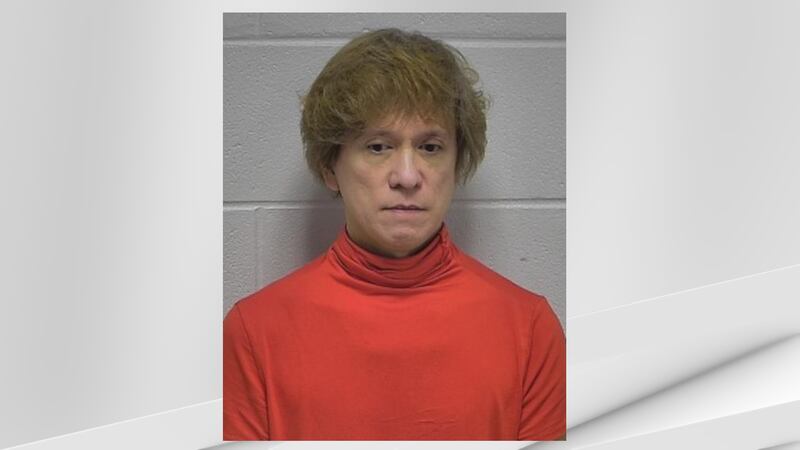 Published: Jan. 12, 2023 at 3:48 PM EST
LOUISVILLE, Ky. (WAVE) - A Jefferson County Public Schools teacher was arrested in Oldham County after multiple strangers came forward accusing the man of fondling them.
Michael Mascardo, 57, from Crestwood, was charged with four counts of sexual abuse in connection to separate reports filed by police.
According to an Oldham County Police report, an officer spoke with a victim over the phone claiming Mascardo, appearing to be dressed as a woman, approached him in a Circle K parking lot on Dec. 9, 2022.
The victim said Mascardo approached his car and asked for directions, and while he attempted to show Mascardo where to go, he reached into the vehicle and sexually fondled the victim.
Police obtained security footage of the incident from Circle K, where management said this had not been the first occurrence.
Another report said a victim was sitting in his truck near at the CSX factory on Nov. 30 when he was approached by Mascardo, described as a woman with "sandy blonde hair," also asking for directions.
When the man attempted to give the woman directions, the man felt a hand on his thigh. The man tried to move away several times before Mascardo is accused of fondling him.
The victim told Mascardo to leave and did only after telling the victim "you must be shy," according to police.
Officers met with Mascardo at his home later on Dec. 9, where it was discovered he had a job as a teacher within JCPS. Mascardo admitted to police he had fondled the man at Circle K earlier, stating "he likes young men and that it's his way of flirting."
Police said Mascardo provided a backpack in his car that had 17 pieces of women's clothing, a red female wig and two large maps. The statement was recorded through body cam footage and the evidence was taken into the Oldham County Police Department.
A total of four victims came forward describing the subject as a white female, thin and with sandy blond or red hair.
Police said a criminal complaint was filed against Mascardo for four counts of sexual abuse on Jan. 4, and Mascardo was arrested on Jan. 8.
JCPS confirmed Mascardo has been reassigned following the investigation and does not have contact with students.
Copyright 2023 WAVE. All rights reserved.