New judge to be appointed in George 'Billy' Wagner case
Published: Jan. 18, 2023 at 5:59 AM EST
|
Updated: Jan. 18, 2023 at 6:13 AM EST
WAVERLY, Ohio (WXIX) - George "Billy" Wagner III made his first court appearance Wednesday since his eldest son was convicted last month for his role in the slayings of eight members of the Rhoden and Gilley families.
George Wagner IV was sentenced to serve life in prison, without the possibility of parole, on all eight aggravated murder charges and 14 related counts including burglary.
The eight life sentences will run consecutively for the 31-year-old who also was sentenced to an additional 121 years in prison for the other charges.
Now Billy Wagner, 51, faces a similar fate if convicted on the same 22 charges.
Wednesday's pre-trial hearing for Billy was brief and centered around who will preside over his trial.
Judge Randy Deering announced that he will step down on Feb. 8 when he reaches mandatory retirement age.
Pike County Prosecutor Rob Junk won the election to the judge's seat but cannot oversee Billy's trial due to a conflict of interest because he has served as one of the prosecutors on the massacre case since day one.
The Ohio Supreme Court choose a successor to oversee the case.
Deering also said there would "undoubtedly" be new members of the prosecution as well.
Due to the changes in personnel, Deering said it made no sense to set new hearing dates in the case.
He said he anticipated those dates could be set in February.
Pike County massacre: Complete trial coverage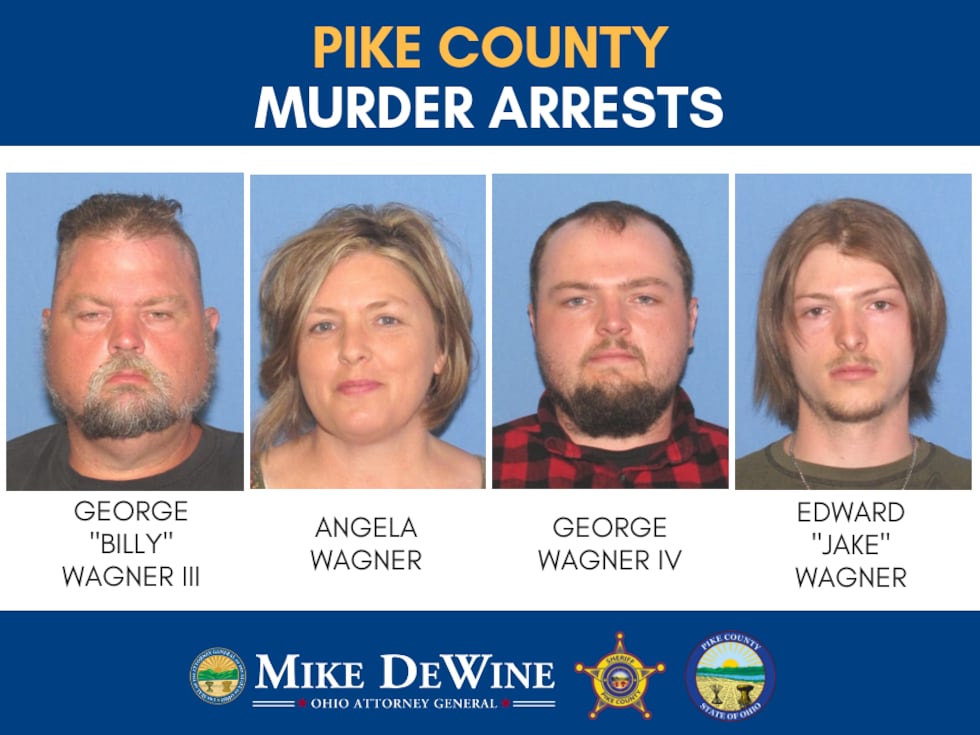 The other two Wagners charged in the case, Billy's wife, Angela Wagner, 52, and their youngest son, Jake Wagner, 28, already pleaded guilty last year to their roles in the slayings.
As part of Jake Wagner's plea deal with prosecutors, the death penalty is off the table as a possible punishment for all four Wagners.
Both testified against George IV during his trial and are expected to take the stand once again if Billy goes through with a trial.
All indications so far are that he will.
He has pleaded not guilty and remains locked up without a bond at the Butler County Jail, where he has been held since he was arrested more than four years ago.
His attorneys, Mark Collins and Tom Hayes, filed motions with the court last week requesting to be paid.
Gov. Mike DeWine has called the trial "one of the longest, if not the longest, trials in Ohio history."
So far, it has cost taxpayers about $4 million, according to state and local officials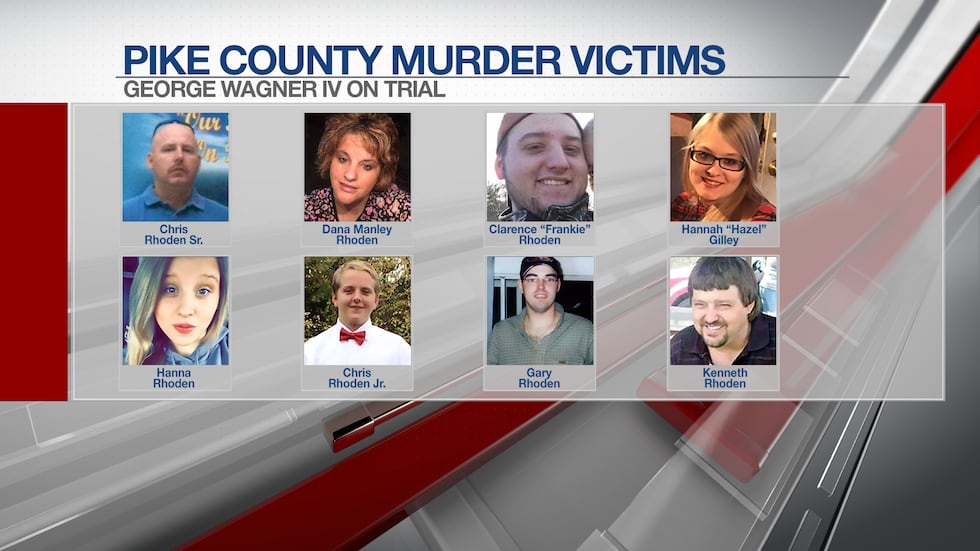 The victims of the massacre were Christopher Rhoden Sr., 40; his older brother, Kenneth Rhoden, 44; his cousin, Gary Rhoden, 38; Chris Rhoden Sr.'s former wife, Dana Lynn Rhoden, 37, and their children: Clarence "Frankie" Rhoden, 20, Hanna May Rhoden, 19, Christopher Rhoden Jr., 16, and Frankie's fiancé, Hannah "Hazel" Gilley, 20.
Prosecutors said the motive in the murders was the custody of the young daughter of Jake Wagner one of the victims he confessed to shooting twice in the head, Hanna May Rhoden.
He also testified on the stand that he killed her mother, Dana Rhoden, both of her brothers, Christopher Rhoden Jr. and Frankie Rhoden, as well as Frankie Rhoden's fiancé.
His testimony indicated his father fatally shot the other three victims, Christopher Rhoden Sr., his cousin Gary Rhoden and his older brother, Kenneth Rhoden.
See a spelling or grammar error in our story? Please include the title when you click here to report it.
Copyright 2023 WXIX. All rights reserved.