Board member's 'crusade' against Lakota superintendent 'destroyed my career,' he says
Published: Jan. 20, 2023 at 2:54 PM EST
|
Updated: Jan. 20, 2023 at 4:17 PM EST
LIBERTY TOWNSHIP, Ohio (WXIX) - Lakota's superintendent alleges in a scathing resignation letter to the school board that one member's "crusade" against him led to "an increasingly hostile work environment,' 'death threats against me' and, ultimately "destroyed my career."
Darbi Boddy created a "nightmare" for Matt Miller and his family and the rest of the board did not protect him from "her harassment, which continues to this day," reads a copy of it provided to FOX19 NOW by his attorney.
"It should come as no surprise that, when faced with a chance to take another position outside the school system, I had no alternative but to take it because of the increasingly hostile work environment caused by Ms. Boddy," the letter states.
"Her crusade to force me to resign is direct retaliation for my efforts to protect Lakota students of all genders and races from her destructive efforts."
Boddy has "outright lied about me in public meetings, executive sessions and in official interactions with citizens," the letter continues.
"The efforts to which she and others went to achieve my resignation have terrified me and my family. Multiple death threats were made against me as a result of her campaign, and I have good reason to believe that Ms. Boddy was behind an attempt by one of her cohorts to gain access inside my home.
"The Board was made aware of all of this. Yet despite some members' private and public expressions of support, no action was ultimately taken to protect me or my family. Perhaps the most unfortunate part is that because Ms. Boddy has been permitted to succeed, the students, parents and staff of Lakota are likely to be impacted by her and her supporters' troubling agenda for months and years to come."
Most of the board has been supporting Miller, who was chosen to be the top administrator of Greater Cincinnati's second-largest school district in 2017 after a national search. He is paid about $192,000 annually and has a car allowance.
His letter went to the school board Thursday before they started a special meeting to formally vote on and accept his resignation, which he announced Wednesday.
Miller and his attorney were not at the meeting.
The board met behind closed doors in an executive session for more than three hours before emerging to unanimously voted to accept his resignation.
They also unanimously approved appointing longtime Assistant Superintendent Robb Vogelmann as the interim superintendent.
"We have much work to do and our focus as a board and a district must be on doing what is best for our students. With over 25 years serving our community, Mr. Vogelmann is dedicated to our students and staff and is the right person to take the reins during this time," School Board President Lynda O'Connor said in a statement on the district's website Thursday night.
"The Board thanks Mr. Miller for his six years of service and the innovation he's brought to the district during his tenure. We will update you as our community as the Board determines the steps it will take in naming a new superintendent.
"Thank you for your patience as we work through this challenging time."
Vogelmann has worked for Lakota since 1997, serving the district and its students as a math teacher, assistant principal and principal.
He was promoted to assistant superintendent in 2012.
He served as interim superintendent once before, in 2017, before Miller was hired after a national search.
"I am very grateful for your trust in me and your belief in me," Vogelmann told the board Thursday night after the vote. "This will complete my 26th year here in Lakota, once we get to the end of the school year. It's an honor and privilege to serve this community and I look forward to the challenge ahead."
In an interview Thursday night with FOX19, Vogelmann said the district needs "some stability" right now: "I think there's just a desire for things to just be calm for a while."
Vogelmann starts on Feb. 1.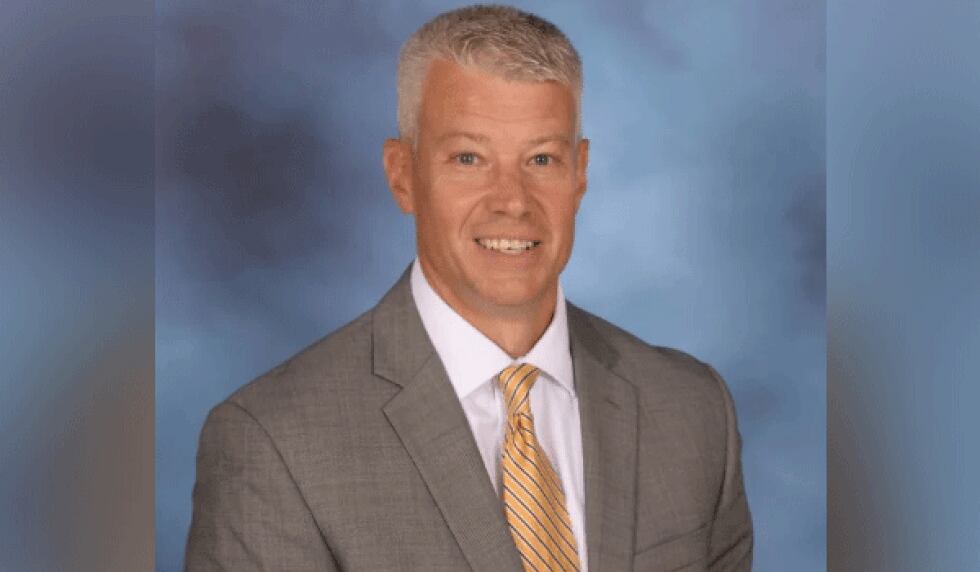 After the board meeting, Miller's lawyer, Elizabeth Tuck, released his resignation letter to FOX19.
"At least four online calls for his death were made that I am aware of. Most were within the last two to three months," she tells FOX19 NOW.
"Once Mr. Miller was cleared by the Board's investigator, Ms. Boddy's supporters ramped up the online rhetoric to a new level. Anyone who knows anything about social media today could have predicted it would end in threats to his safety.
"Any danger to him would obviously mean danger to others in his home. Also, one of his close family member's contact information was deliberately posted around the same timeframe as the threats."
We asked Miller's attorney if he alerted law enforcement about the "multiple death threats" and his suspicions "Boddy was behind an attempt by one of her cohorts to gain access inside my home."
Tuck responded: "The Board was made aware of the threats and the attempt to get into his house."
Miller's resignation letter is vastly different than the letter he sent to parents, students and staff Wednesday when he announced he was leaving the district at month's end.
"This has been a very difficult decision for me, but I am looking forward to a new, and very unique, opportunity that has been offered to me," he wrote.
Butler County Educational Service confirmed that day they hired Miller to be their new coordinator of innovative education, a position for which he will be paid much less, around $85,000 annually.
"I am incredibly proud of the work that our teachers, staff and administrators have accomplished since I arrived nearly six years ago," Miller wrote. "In every building, our teachers and staff put our students first, from preschool to twelfth grade. Every. Single. Student."
His attorney tells FOX19 NOW there is a reason why both of Miller's letters are different.
"Mr. Miller went on record to the board with more details so they would know what needs to change. But he wanted his last message to the parents and staff to be as positive as possible. He didn't think disclosing painful details to them in that format or moment would be productive."
His tenure ends after a period mired controversy since Boddy joined the school board one year ago this month. She was elected in the fall of 2021 after campaigning on a platform opposing Critical Race Theory.
The controversies saw Boddy censured after accidentally posting a link to a pornographic website while advocating for abstinence.
The rest of the board asked her to resign. She refused and walked out of the meeting.
Shortly after, a school resource officer served Boddy a letter notifying her that she was trespassing when she showed up, unannounced, at two schools in Liberty Township: Lakota East High School and Liberty Early Childhood School. The letters warned her if she did it again, she would be formally charged with trespassing.
Miller wrote in a message to parents, students and staff that she ignored staff requests to remain in the main offices of those schools until the principals met her. He said she walked the hallways, violating safety protocols and "causing a disruption in learning."
"She will no longer be allowed on district property without prior authorization and unless invited for official Board business," he wrote at that time.
She took several photos inside the schools, from civil rights timeline projects of students to messages that all are accepted in the building or classroom, FOX19 NOW has confirmed. Some of the photos also show projects that appear to have a rainbow-colored theme.
Boddy claimed in a Facebook post that she did not sneak into the schools and the visits were not a secret.
She released a statement to FOX19 NOW Friday morning through her lawyer when we reached out for a response to Miller's resignation letter:
"Our schools and our children have been under assault from the radical political left. They dominate every institution involved in education today. For anyone who doesn't understand that just look at the fact that after all that has been revealed about Matt Miller, he is leaving Lakota and waltzing into a job with another organization within Butler County associated with education.
"That fact that they hired him is proving to be a frightening shock to this community, but not to those who understand the depths of the problems, we face. Matt Miller's departure was an important step in taking back our schools but it's just the first one."
In an interview with FOX19 NOW Friday afternoon with her attorney, Boddy called Miller's resignation letter "very vengeful and false and full of misstatements."
"I have never said that Matt Miller committed a crime. And in fact, I used his own words that have been authenticated by the Butler County Sheriff's Department and formed the opinion that Matt Miller is not fit to be our superintendent. He is not suitable for Lakota. And I absolutely believe that."
She said she was "unaware of those allegations" when we asked her about the accusations of death threats and someone trying to get into his house.
"There's a lot of false and vengeful statements in that, in that letter, and I am also sending a letter to have those statements redacted, and I am contemplating legal action," she tells FOX19 NOW. "And you know, from the very beginning, this has been, I have been, a target because I ran on, you know, standing against critical race theory, which is divisive and hateful for our students.
"And, you know, I did my job as a school board member, I asserted my rights as a responsible board member. I did my due diligence and investigated the allegations. I asked questions when I had them. I represented my constituents, the community and the children of Lakota.
"This has never been about a crime. This is about character and ethics, and Matt Miller does not have the character and the ethics that we as a community would be proud of and expect of our superintendent."
Her attorney added: "Darbi does unequivocally deny having anything to do with death threats, and has no knowledge of them."
In August, a complaint was filed at the Butler County Sheriff's Office by a resident who reported receiving and compiling information from a third party of potential criminal wrongdoing regarding juveniles related to Miller, according to a copy of it. The third party was Miller's ex-wife, other sheriff's records show.
The sheriff's office investigated and consulted Chief Assistant Prosecutor Lindsay Sheehan of the Butler County Prosecutor's Office on Aug. 17 to review the case and any potential criminal charges, a copy of the investigative report states.
"The decision from Mrs. Sheehan is that at this time there is not enough probable cause to initiate any criminal charges...." the report reads.
The sheriff's investigation did confirm some of the allegations that are not crimes, other sheriff's records show.
Miller told a detective during an interview he and his wife engaged in consensual sexual encounters with other consenting adults, not minors, during their marriage, according to the investigative report and a copy of his interview transcript that was not released until weeks after the report.
The investigative report also states Miller said he and his ex-wife would "role play" and engage in "pillow talk" and, on one occasion, that included a discussion of "drugging, molesting and recording three juveniles but that was during a role-play/pillow talk session."
The sheriff's office announced in September they were closing the case with no charges being filed.
The school board then had an outside investigation conducted by a law firm based in New York to "provide the community an additional level of assurance that all of the relevant facts have been discovered in an unbiased and lawful manner. The scope of the investigation included an in-depth forensic audit on all devices used by the superintendent," O'Connor said during a special meeting on Nov. 2.
The law firm charged the district $280 to $360 per hour, school records show.
"The investigator found no evidence indicating that Mr. Miller engaged in any act that violates law, district policy or his contract," she said.
As a final precautionary step to confirm the results, the board and Miller agreed he would undergo a fitness for duty evaluation by an independent psychiatrist.
That determined Miller was "unreservedly fit for duty," O'Connor announced during another special school board meeting on Nov. 21.
"These claims against Mr. Miller," she said, reading from a prepared statement, "were found to be false by multiple agencies and these claims appear to have been personally motivated as an attack and would have not been brought if he were not the superintendent."
In the midst of all this last fall, as the controversy grew, the district halted public comment at its meetings at the advice of its attorney amid four lawsuits involving public records or public speaking at board meetings related to the superintendent.
The school board approved a settlement in November with a resident who was denied the opportunity to speak during a September board meeting about accusations against Miller. Under the terms of the settlement that are published on Lakota's website, the district paid the resident, Diane Hughes, $637 and $15,000 to the law firm that filed the suit on her behalf.
Part of the settlement included providing Hughes with three minutes of uninterrupted time to speak during the Nov. 7 school board meeting.
As a result of all this, the school board voted 4-1 with Boddy opposing and passed an "amended" public speaking policy for its meetings that prohibits compliments or complaints about Lakota employees during the public comment portion.
"The Board still welcomes compliments and complaints through emails, website submissions, conversations and other available outlets," reads a news release explaining the new policy on the district's website.
Displaying posters, written signs, objects, or other written or electronic materials is not permitted unless they are presented by a designated individual to the Board as part of a particular agenda item for the Board's meeting.
"Such displays may obstruct the view of other attendees or recording of the meeting, as well as disrupt or interfere with the orderly progress of the meeting," the release states.
Those who wish to speak also now must register for public comment after the meeting agenda has been published and before 9 a.m. the day of the meeting. Previously, speakers were limited to signing up in person just prior to the start of each meeting.
FOX19 NOW asked the school district and school board members, including O'Connor, for comment Friday in light of Miller's resignation letter.
We also asked if they have referred or plan to refer the superintendent's letter to law enforcement and/or have an outside investigation conducted, similar to what the district paid for after the criminal investigation closed.
We received the following prepared statement from O'Connor:
"The Board received Mr. Miller's resignation letter shortly before last night's meeting. Our legal counsel is currently reviewing the statements made by Mr. Miller. We will not comment on this further.
"Our focus is on meeting the individual learning needs of Lakota's 17,500 students and moving our district forward under the leadership of Mr. Vogelmann and Mr. (Adam) Zink (Lakota's treasurer)."
Two parent groups, Lakota District Parent Council officers and the Lakota Presidents' Council leadership, sent the school board a joint statement Friday thanking and praising Miller for leading "with distinction."
Their statement asks the school board to continue the progress made during his tenure, particularly for recognizing and prioritizing all students equally.
"It is with great disappointment that we learned of Superintendent Matt Miller's notice of resignation from Lakota. On behalf of the leadership of our district-wide parent organization, we extend our deep gratitude for Mr. Miller's service and leadership for the past 6 years.
"Through times of district growth and expansion as well as the unprecedented challenge of a global pandemic, Mr. Miller led the Lakota district with distinction. As officers, we've seen significant progress made. From all-day kindergarten to virtual learning to the award-winning Cyber Academy and the Incubator EDU program, it's clear Lakota has led the way in education innovation.
"Mr. Miller has been instrumental in building bridges amongst our own Lakota community and with local businesses and organizations, providing our students future-ready learning experiences.
"We respectfully request that the members of the Lakota School Board of Education ensure the continuation of the progress made in our district while putting the needs of students first. As parents and guardians, one of our highest priorities is for our kids to feel safe and welcome in their school.
"We hope Lakota's current and future leadership will continue to build on the strong foundation that has been established, celebrating differences while ensuring a level playing field and providing the post-graduation tools needed for ALL Lakota students."
Copyright 2023 WXIX. All rights reserved.