Man sentenced for shooting at law enforcement following chase
Christopher Hubbard opened fire and hit a police officer in August 2020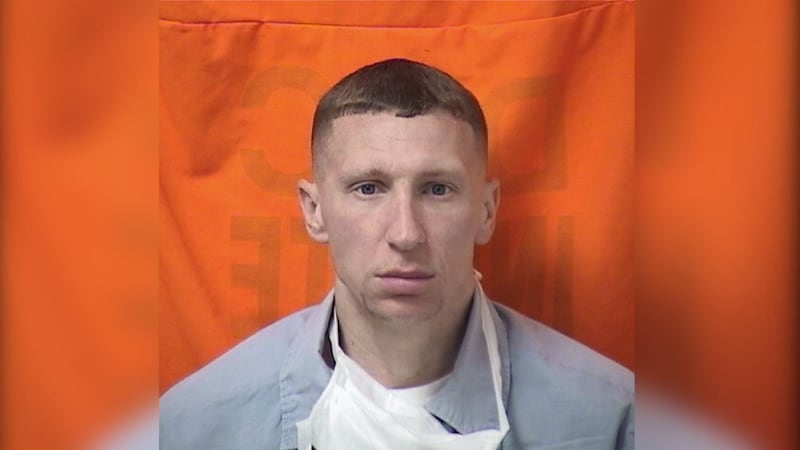 Published: Jan. 23, 2023 at 5:44 PM EST
WARREN COUNTY, Ohio (WXIX) - A man who shot at police and sheriff's deputies after multiple agencies tried to make a traffic stop was sentenced to an indefinite term in prison by Judge Timothy Tepe, a news release from the Warren County Prosecutor's Office said
Christopher Hubbard, 38, of Middletown was found guilty on Jan. 9, 2023, of three counts of felonious assault with firearm specifications, failure to comply with an order or signal of a police officer with a firearm specification, assaulting a police dog, having weapons under disability and improper handling of a firearm in a motor vehicle, according to Prosecutor David Fornshell.
The charges stem from an Aug. 31, 2020, incident when officers from multiple police agencies tried to stop a vehicle being driven by Hubbard who had an active warrant for his arrest and was a suspect in a homicide investigation, Fornshell said.
Rather than stop, Fornshell said Hubbard led officers on a lengthy chase that started in Butler County and ended in Warren County.
An Ohio State Highway Patrol Officer deployed stop sticks and was able to disable Hubbard's vehicle, the news release said.
Fornshell said Hubbard continued to drive right up to the front of a house.
Officers surrounded his vehicle but Hubbard ignored several commands to show his hands and surrender, the prosecutor said.
Hubbard repeatedly fired at officers until his gun jammed, according to the news release.
Fornshell said Officer Dennis Jordan with the Middletown Police Department was struck two times. One bullet entered his shoulder and the second round hit his duty holster, injuring Jordan's hand.
He was off work for about four months as a result of his injuries, the prosecutor said.
An OSHP trooper and a deputy with the Butler County Sheriff's Office were in the line of fire but were not injured.
See a spelling or grammar error in our story? Please include the title when you click here to report it.
Copyright 2023 WXIX. All rights reserved.