M&M's puts spokescandies on 'indefinite pause' after backlash over changes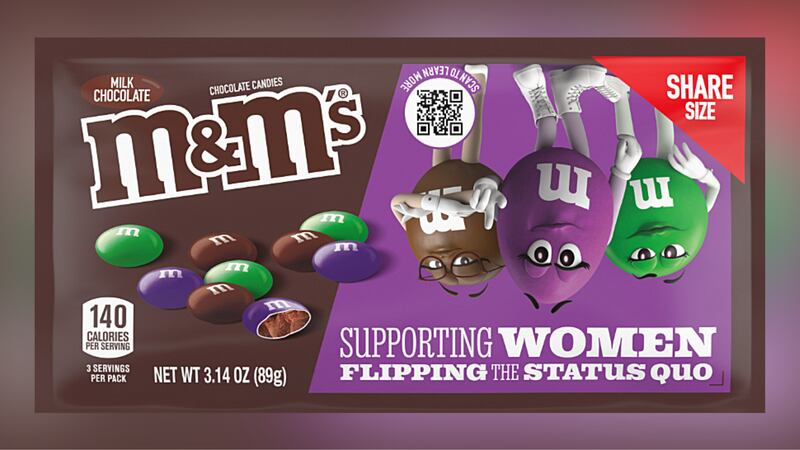 Published: Jan. 23, 2023 at 4:08 PM EST
(Gray News) – Mars is putting its M&M's spokescandies on "indefinite pause" after a recent release of limited-edition female packages of the candy and changes to the iconic M&M characters became controversial.
Mars announced the release of the limited-edition packs of M&M's spotlighting its female characters ahead of International Women's Day in March.
The packages were set to feature its Green, Brown and Purple female characters.
"The M&M's brand is on a mission to use the power of fun to create purposeful connections, as we work to create a world where everyone feels they belong," said Gabrielle Wesley, Mars chief marketing officer.
However, the packs of M&Ms were so controversial that Mars said it is now putting its spokescandies on "indefinite pause."
"In the last year, we've made some changes to our spokescandies. We weren't sure if anyone would even notice. And we definitely didn't think it would break the internet," M&M's said in a statement on Twitter. "But now we get it – even a candy's shoes can be polarizing."
The comment appears to reference a rant from Tucker Carlson in which he complained the candy company was making the M&M characters "less sexy" by changing their footwear. For example, the Green M&M's go-go boots were switched out for sneakers. The Brown M&M's stiletto heels were switched out for heels that were a tad shorter.
In their place, M&M's said actress Maya Rudolph will take the lead as the spokesperson for M&M's.
Copyright 2023 Gray Media Group, Inc. All rights reserved.