Patrick Mahomes to play through injury, 'ready to go' against Bengals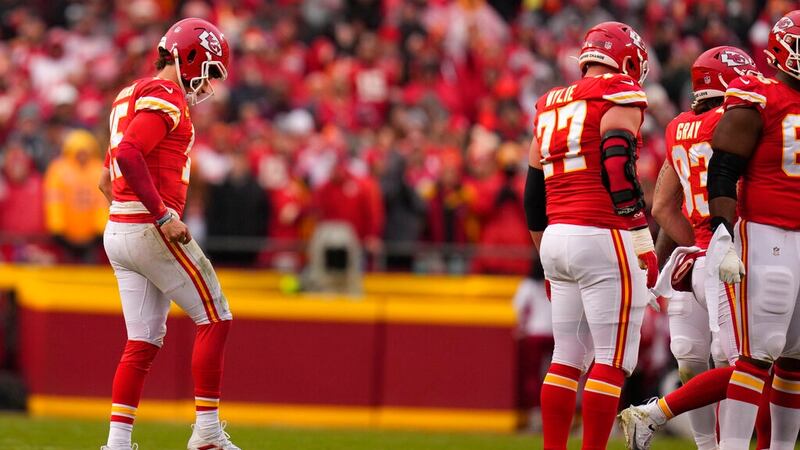 Published: Jan. 25, 2023 at 4:55 PM EST
CINCINNATI (WXIX) - Chiefs quarterback Patrick Mahomes fully participated in Wednesday's practice, according to the Chiefs injury report.
Mahomes suffered a high-ankle sprain last Saturday against the Jacksonville Jaguars. He left the game after the injury but returned after the half to lead the Chiefs to a 27-20 victory.
He might be less than 100 percent against the Bengals. Nonetheless, Mahomes has committed to playing. "Ready to go," he said Wednesday before practice.
"It's doing good," Mahomes said. "I've done a few days of treatment, a few days of rehab. Excited to get on the practice field and kind of test it out and see where I'm at. But it's feeling good so far.
"I felt better than I thought I was going to be after the game. Moving on it during the game definitely hurt. But after the game, I was able to rest it and kind of ice it up and do different stuff like that. I felt in a little bit better position, and obviously the next morning felt a little bit better, and then I've continued to get better throughout the week, so we'll see how I feel today at practice."
Bengals head coach Zac Taylor said Wednesday he's monitoring the daily injury reports but takes them "with a grain of salt."
The sprain is to Mahomes' right leg, which, as a right-handed quarterback, he uses to plant himself while throwing the ball.
Mahomes is one of those rare quarterbacks who can use his mobility if he needs to, whether to gain yards on the ground or manipulate the pocket, but who can also pick defenses apart with his arm alone.
His exceptional body control also affords him a high degree of variability in his throwing motions and points of release, meaning he might be able to compensate for a leg injury more effectively than a quarterback with more traditional mechanics.
"I'll have to find ways to be able to push off and be able to still make the throws the right way," Mahomes said.
The Chiefs quarterback suffered a high-ankle sprain, albeit to his other leg, in 2019 at the beginning of the season. The next week against the Oakland Raiders, he threw for 443 yards and four touchdowns.
The Bengals play the Chiefs at Arrowhead Stadium in the AFC Championship Game on Sunday at 6 p.m.
See a spelling or grammar error in our story? Please include the title when you click here to report it.
Copyright 2023 WXIX. All rights reserved.