50-year-old mystery: Who killed Georg Ann Reiter, and why?
'We all have excitement, thinking that we could be the ones that are able to pull the evidence together'
Published: Jan. 30, 2023 at 10:21 PM EST
BUTLER COUNTY, Ohio (WXIX) - For the past five years, a new set of Butler County detectives have been working a cold case, hoping it could lead to new tips and maybe bring them they big break they've been waiting for throughout the investigation.
It was Sept. 9, 1970 when 21-year-old Georg Ann Reiter lost her life.
Detectives at the time were told that Reiter and her friend, Melvira, were in a vehicle together when they stopped at a park along OH-128 in St. Clair Township to talk.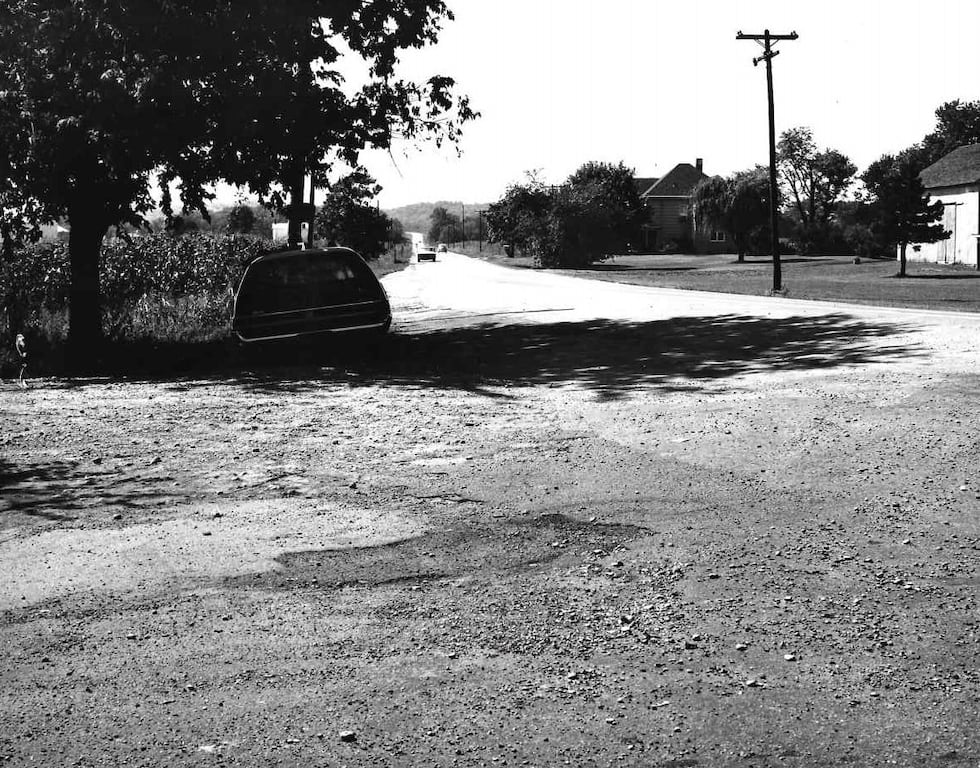 "The friend who survived said that someone came up to the window, knocked on the window with the barrel of a, looked like a small rifle, so they roll the window down. He tells them to get out. He wants the car," Butler County Sheriff's Det. Dan Turner said. "At that point, you know, they're, they're pretty frantic. She drops the keys."
Per initial reports, the suspect then forced the two women to walk toward the back of the park where he started shooting, hitting both of them.
Melvira, injured, said the man, seemingly unable to steal the car, left, so she found the car keys and used their car to flag down help.
"That's when the semi-truck driver stopped and helped them and helped load up Georg Ann Reiter into the car, where victim number two drives her to the hospital. Truck driver follows," Turner said.
Reiter had died by the time they got to the hospital.
Her brother, George Reiter III, remembers getting the news. He had just returned home after serving in the military.
"I got out of the service in 1970 in August, and she was killed the following month. And what got me, I was shot at so many times over there in Korea, and I survived. Come home one month, boom, [she was] shot in the back. You know, so we know she was trying to get away," George said.
Reiter's family describes her as a "tom-boy," a softball player and a talented musician.
"She liked to play sports, go camping, different things like that, you know. She was great in band," George said. "There wasn't an instrument that girl couldn't pick up and start playing."
George is the only surviving member of their immediate family. His parents, Joan and George, and Georg Ann's twin sister Geo Ann, died years ago.
"My mom and dad and Georg Ann is buried at St. Stephen's cemetery, or St. Mary's cemetery in Hamilton," George said. "My sister [Geo Ann] was cremated, so I took a clay pot, put some of her ashes in there and buried it with them, so we're all together."
As for the investigation, Turner, alongside Lt. Ed Tanner, started reviewing Reiter's case in 2017. They've dug through the paperwork, listened to cassette tape recordings and have started digitizing the files.
"We all have excitement, thinking that we could be the ones that are able to pull the evidence together and solve this case for the family," Lt. Tanner said.
One of the biggest takeaways, the detectives said, is they discovered there was a witness, a man who said he had driven by the park right around the time of Reiter's murder.
"Witness was driving home, he witnessed the car sitting there with the lights on in the direction that everyone said the car was sitting in, and a male, what looked to be wearing suit, was pacing back and forth by the car," Turner said.
Detectives are unable to speak with that witness again because he has since passed away.
Through the years, each team of detectives has narrowed in on differing theories.
For George, he leans toward the idea of a love triangle, involving his sister and two other women. He questions whether a man with a gun and a jacket was ever really there.
"There was a group of girls that played softball together. There was, you know, maybe a little bit of an argument before [the murder]," Turner said. "So there was enough there to maybe say, well, you know, maybe this story was made up, but, you know, we don't know, one way or another."
The detectives have traveled to Florida to try to speak with Melvira again, all these years later, without success.
"We went down to Florida and tried to speak with her, and she's, it's kind of clammed up on us," Lt. Tanner said. "Maybe it's because she's don't want to relive the incident.
Both Reiter's loved ones and detectives are hoping someone out there will finally do the right thing and give them the piece of information they need to close the cold case.
"All I ask is two questions - who and why," George said. "Somebody knows something. I believe somebody knows something, but is afraid to come forward to say anything."
Reiter's loved ones feel frustrated with the case and just want answers, even if no one is prosecuted.
At this point, without any DNA evidence, detectives are hoping for a deathbed confession.
As for Melvira, like investigators, FOX19 NOW was unable to get in touch with her for a comment.
See a spelling or grammar error in our story? Please include the title when you click here to report it.
Copyright 2023 WXIX. All rights reserved.