Joe Burrow negotiating contract to 'keep his weapons,' Chase says
Keeping the Bengals talented offensive weapons together appears to be a priority for Cincinnati's signal caller.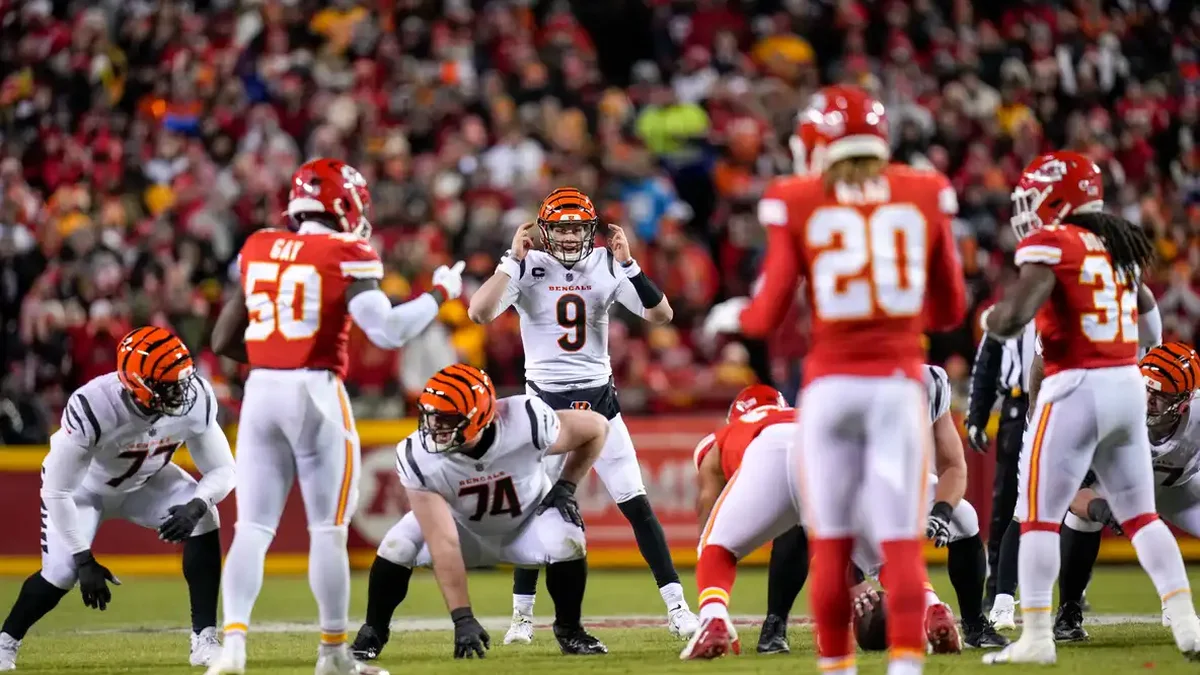 Published: Feb. 8, 2023 at 6:50 PM EST
CINCINNATI (WXIX) - The Bengals will roll out a parade of riches on offense again next year. The challenge is keeping all that talent together for the duration of quarterback Joe Burrow's "championship window."
Burrow, who has said he wants to stay in Cincinnati his "whole career," appears to be taking that into consideration.
"Joe knows how he wants to set up his contract to keep his weapons around him," Bengals wide receiver Ja'Marr Chase said on the NFL Network's Wednesday Super Bowl Live show.
Burrow will play the 2023 season on the last year of his four-year rookie deal, ranked as the fourth best bargain deal in the NFL. He and the Bengals will begin negotiating his new contract, which is expected to be among the largest in the league at his position, this offseason.
The NFL Network's Ian Rapaport says the Bengals are expected to sign Burrow to his fifth-year option, which teams must decide on before the May 1 deadline, as extension talks take place.
Bengals wide receiver Tee Higgins is also going into the last year of his rookie deal, and there's less certainty about his future. Slot receiver Tyler Boyd is entering a contract season as well and is set to earn $8.9M on a $10.2M cap hit, leaving some to wonder whether the Bengals might move on from him.
Cincinnati will need money to ink Chase to a long-term deal after next year.
That's without getting into the situation at tight end, running back or the offensive line.
The Bengals will go into 2023 with $44.5 million in cap space, the third-most in the NFL. They'll have $16.6 million more on top of that thanks to the NFL's new salary cap of $224.8 million per team.
"They have also done somethings to augment their cash as an organization getting naming rights deal for their stadium and other things," Rapaport said. "This is a Cincinnati organization that's spent a lot in free agency over the past couple of years and expect them to spend on their quarterback this year."
Burrow's calculated market value, according to Spotrac, is six years at $264,002,724. The average salary of that calculated contract is $44 million, which would make Burrow the NFL's sixth-highest player.
The $44 million salary for Burrow would be more than Buffalo's Josh Allen, but less than Arizona's Kyler Murray, Cleveland's Deshaun Watson and Kansas City's Patrick Mahomes.
See a spelling or grammar error in our story? Please include the title when you click here to report it.
Copyright 2023 WXIX. All rights reserved.