NKY Water District shuts down Ohio River water intakes as "precautionary measure"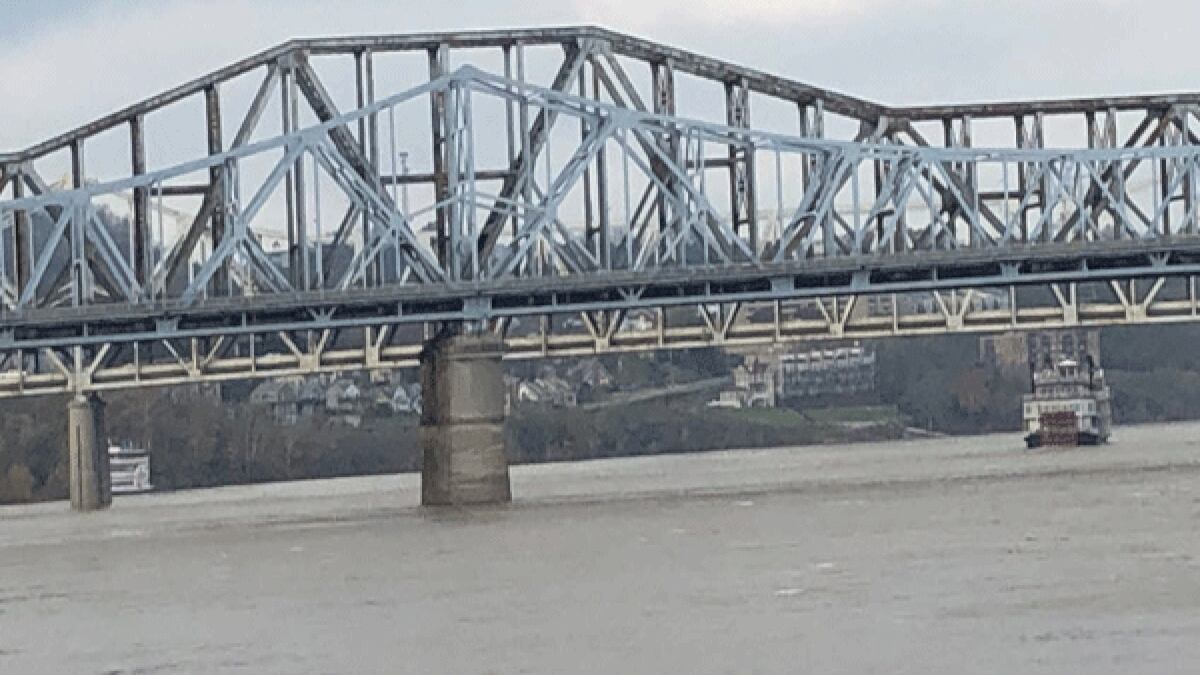 Published: Feb. 18, 2023 at 1:14 PM EST
|
Updated: Feb. 18, 2023 at 1:22 PM EST
CINCINNATI (WXIX) -The Northern Kentucky Water District, NKWD, announced Saturday that they are shutting down their Ohio River water intakes "as a precautionary measure" as the river could be contaminated following the East Palestine train derailment.
NKWD says they are working closely with drinking water utilities that rely on the Ohio River, the Ohio River Valley Water Sanitation Commission, and state and federal governments to monitor the situation.
They will also be conducting additional testing within the next few days.
"NKWD's state-of-the-art treatment processes − powdered activated carbon in addition to granular activated carbon (GAC) − will also serve as a protective treatment barrier," the water district said.
"Maintaining the safety of our community's drinking water is our highest priority," said Lindsey Rechtin, President & CEO of NKWD. "The response to this Ohio River spill event thus far has been extraordinary. I cannot express enough gratitude to all NKWD staff for their efforts to ensure that our community's drinking water supply remains safe and reliable. Moreover, the Ohio River Valley Water Sanitation Commission (ORSANCO) has been an incredible partner throughout this event. As a community member, I am grateful to know that the health of my family is safe because of their efforts."
On Friday, Ohio Gov. Mike DeWine announced that a chemical plume in the Ohio River from the train derailment has "completely dissipated."
"We do believe that there's no reason to be concerned about water from the Ohio River, and there's never really been a reason to be concerned," DeWine said during a news conference.
Out of caution, Greater Cincinnati Water Works shut off the Ohio River water intake due to the anticipated arrival of the chemical plume traveling from East Palestine after a 50-car train derailed two weeks ago.
NKWD says that any trace remnants of the spill could still be in the Ohio River and are expected to arrive in the Cincinnati area by Saturday night or Sunday morning.
Thirty-eight rail cars on an eastbound general merchandise freight train derailed on the Norfolk Southern Railroad just before 9 p.m. on Feb. 3, according to the National Transportation Safety Board.
There were 20 total hazardous material cars in the train—11 of which derailed. Here's a list of the chemicals on board, including cancer-causing vinyl chloride and butyl acrylate, which can cause breathing difficulties in cases of overexposure, according to the NTSB and Ohio Environmental Protection Agency.
While the chemicals spilled from the derailment in East Palestine have not been detected in the Cincinnati area, the water department says they are working to ensure residents are safe.
NKWD states they are working closely with the Greater Cincinnati Water Works (GCWW) to continue to monitor the Ohio River upstream.
See a spelling or grammar error in our story? Please include the title when you click here to report it.
Copyright 2023 WXIX. All rights reserved.