Charges reduced for 76-year-old woman accused of killing terminally ill husband
Published: Feb. 23, 2023 at 2:23 PM EST
DAYTONA BEACH, Fla. (Gray News) – Charges have been reduced for a 76-year-old woman accused of killing her terminally ill husband, according to Volusia County online court records.
Ellen Gilland was arrested in January at the end of a four-hour standoff with police after shooting her 77-year-old husband, Jerry, in the head at Advent Health Hospital in Daytona Beach, authorities said.
According to Daytona Beach Police Chief Jakari Young, the couple had a plan in the works for weeks before the shooting.
Young explained they decided if Jerry Gilland's illness took a turn for the worse, "he wanted her to end this."
"Apparently the goal was for him to do it, but he didn't have the strength, so she had to carry it out," Young said.
So they turned to "a murder suicide in which she would kill herself," the police chief said. "But she decided she couldn't go through with it."
Ellen Gilland was initially charged with premeditated first-degree murder with two counts of aggressive assault with a deadly weapon with intent to kill.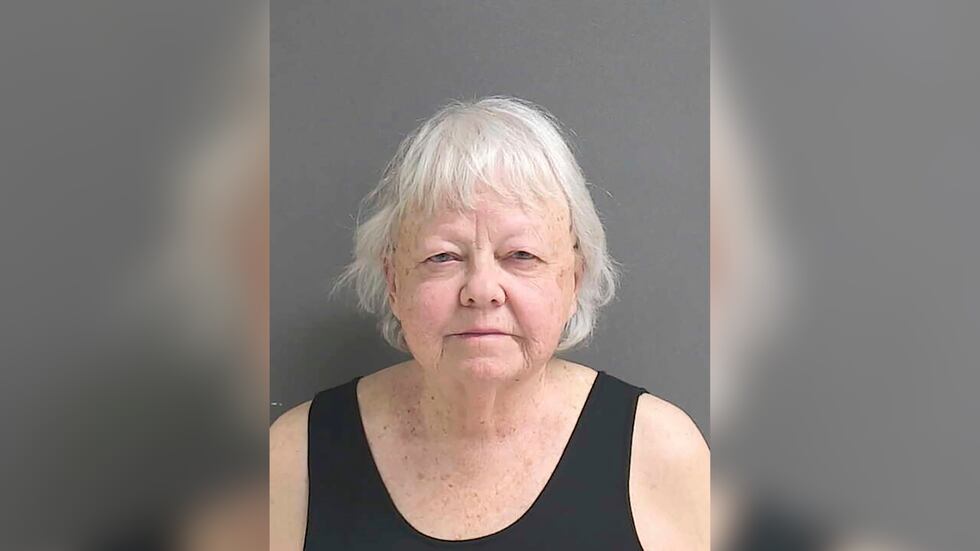 Court records show that a grand jury indictment issued Wednesday against Ellen Gilland had reduced the charges to assisting self-murder/manslaughter, aggravated assault and aggravated assault on a law enforcement officer.
If found guilty, she could be sentenced to up to 30 years in prison.
Had Ellen Gilland been indicted and convicted of first-degree murder, she would have faced a mandatory life sentence.
Copyright 2023 Gray Media Group, Inc. All rights reserved. The Associated Press contributed to this report.