9th graders host fundraiser to help students who can't afford lunch
The students at Little Miami High School blew past their fundraising goal.
Published: Feb. 27, 2023 at 4:27 PM EST
WARREN COUNTY, Ohio (WXIX) - Ninth graders at Little Miami High School brought a glimpse of Disney World to the Tri-State over the weekend to raise money for their school district.
Students packed the gym at the Morrow Arts Center for a fundraiser to ensure every student has money in their lunch account.
"I really thought we were going to dress up and no one was going to show up!" student Carley McGrath said.
McGrath, Layne Ott and Faith Thompson helped organize the fundraiser for students with negative lunch account balances.
"We dressed up as princesses and different characters from Disney, and we had 120 kids come in, and we took pictures with them," Thompson said.
The goal was to raise $1,700. The students ended up bringing in $2,150, and the fundraiser is ongoing.
Little Miami Schools Communication Director Emily Johnson says the district had around $600 in overdue lunch balances last school year.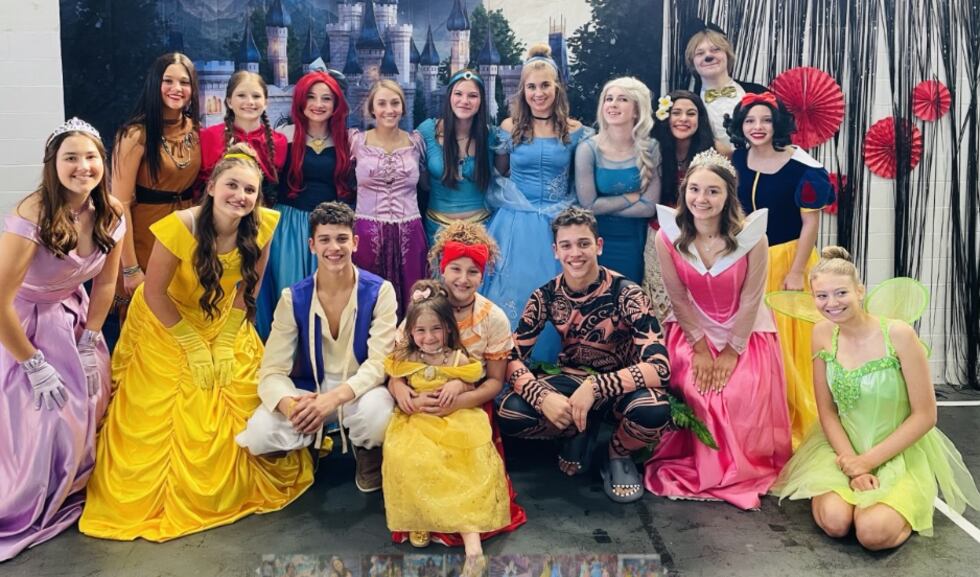 "Me and all my friends realized that due to COVID, we have to have free lunches for all the students because some parents couldn't support their kids," McGrath explained. "So now that everything is going back to somewhat normal, the school doesn't give free lunches anymore, so we noticed that and some kids had negative school lunch accounts."
Johnson says all students receive lunch no matter what's in their accounts.
It might be the first fundraiser for these students, but it won't be their last.
"People are already asking us to do more fundraising," Ott said. "So, I think it's the start of a lot more."
See a spelling or grammar error in our story? Please click here to report it and include the headline of the story in your email.
Do you have a photo or video of a breaking news story? Send it to us here with a brief description.
Copyright 2023 WXIX. All rights reserved.