Kidnapping suspect arrested hours after toddler found safe
Published: Mar. 3, 2023 at 2:33 PM EST
CINCINNATI (WXIX) - The suspect wanted by North College Hill Police is in custody several hours after a missing 2-year-old was found safe.
Lucy Bullock was wanted on charges of abduction/kidnapping, Chief Ryan Schrand of North College Hill Police said earlier Friday when he announced Brandon Rozier Jr. had been found safe.
Rozier Jr. went missing around 5 a.m. Thursday when he was taken from his great-aunt's home on Sterling Avenue by Bullock, North College Hill police said.
The Amber Alert was active throughout the night and into Friday afternoon as authorities searched for Rozier Jr. and Bullock.
Chief Schrand said they received information that Rozier Jr. was with Bullock's brother and heading to their mother's home on Wabash Avenue in Evanston.
With that information, Chief Schrand said officers went to the home and it was there that the 2-year-old was found. Rozier Jr. was taken to Children's Hospital to be checked out as a precaution, police said.
The vehicle police said Bullock stole from Rozier Jr.'s great-aunt was found on East Lawn Drive.
However, Bullock was nowhere to be found, according to police.
Shortly before 6 p.m. Friday, police announced they had taken her into custody at her attorney's office.
The toddler's mother dropped him off earlier Thursday at his great-aunt's home on Sterling Avenue in Cincinnati, according to police.
His great-aunt is his babysitter, and police say Bullock has been staying at the home.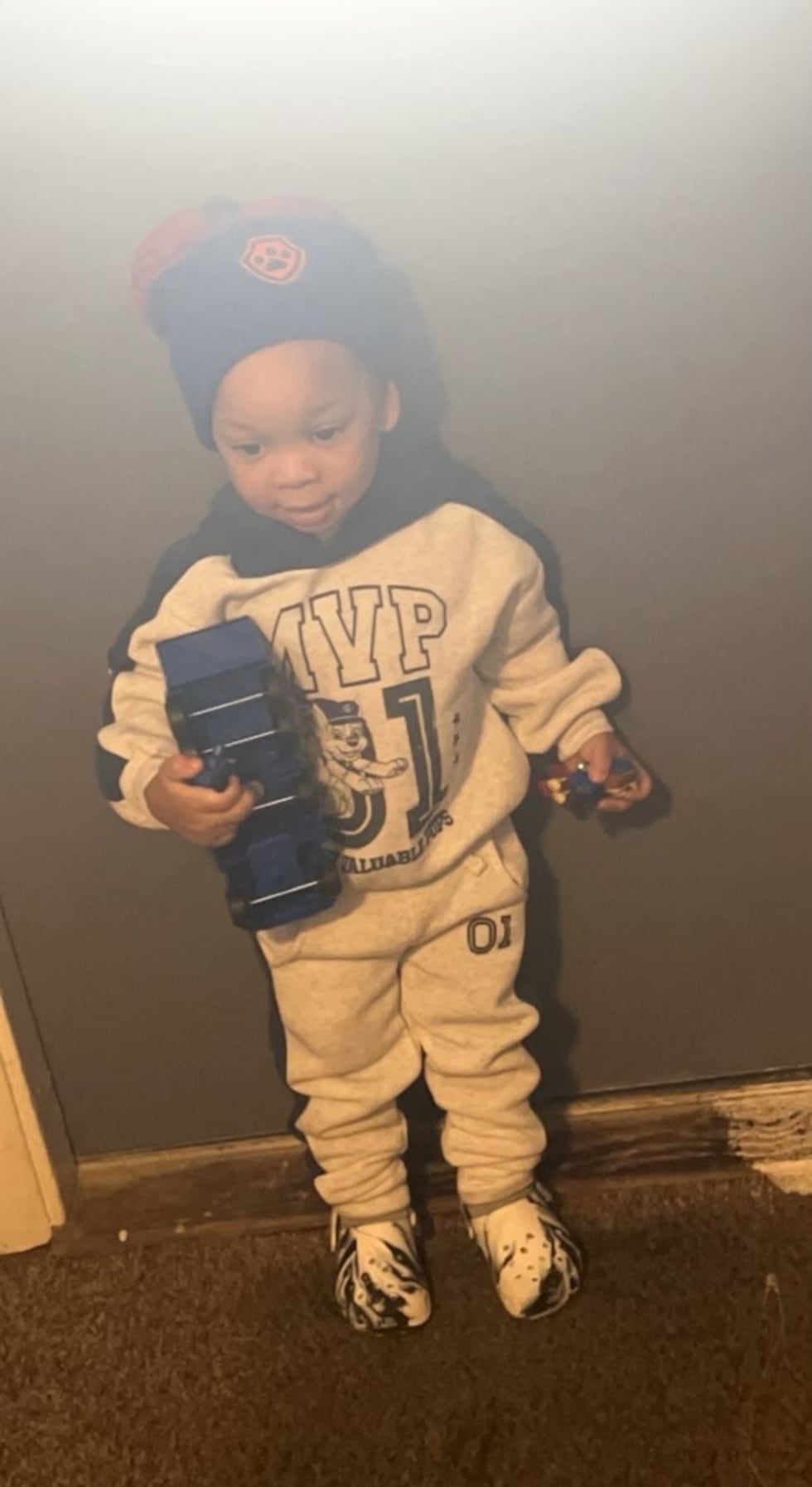 The toddler's great-aunt, Tawana Crawford, says he was asleep in bed last she knew.
She said she got up to go to the bathroom and when she got back, the toddler and her vehicle were gone.
She cried as she talked with FOX19 NOW in front of her home Thursday afternoon.
"If I hadn't let [Lucy] stay here, he would still be here," Crawford said.
Bullock and Rozier Jr. were seen on a neighbor's Ring doorbell camera leaving the Sterling Avenue address.
It was not until 10:30 a.m. Thursday when the family called police to report Rozier Jr. as missing, Chief Ryan Schrand of North College Hill Police said.
He said they then began to investigate, but the family was unable to tell them Lucy's last name and if the child was in danger.
The police department consulted with the Ohio State Highway Patrol to determine if an Amber Alert was warranted.
Once they determined Bullock's criminal history and that Rozier Jr. might be in danger, Chief Schrand says they issued the statewide Amber Alert.
See a spelling or grammar error in our story? Please click here to report it and include the headline of the story in your email.
Do you have a photo or video of a breaking news story? Send it to us here with a brief description.
Copyright 2023 WXIX. All rights reserved.