'This monster took my mother away from me': Man accused of Middletown woman's murder
The victim was found dead in her car, police say
Published: Mar. 15, 2023 at 12:43 PM EDT
|
Updated: Mar. 16, 2023 at 10:58 AM EDT
BUTLER COUNTY, Ohio (WXIX) - A man is behind bars charged in connection with the death of a woman whose body was found in a car in Middletown on Tuesday, according to Middletown police.
Darnell Dollar, 33, faces a murder charge in the death of 61-year-old Constance "Connie" Sue Reddix.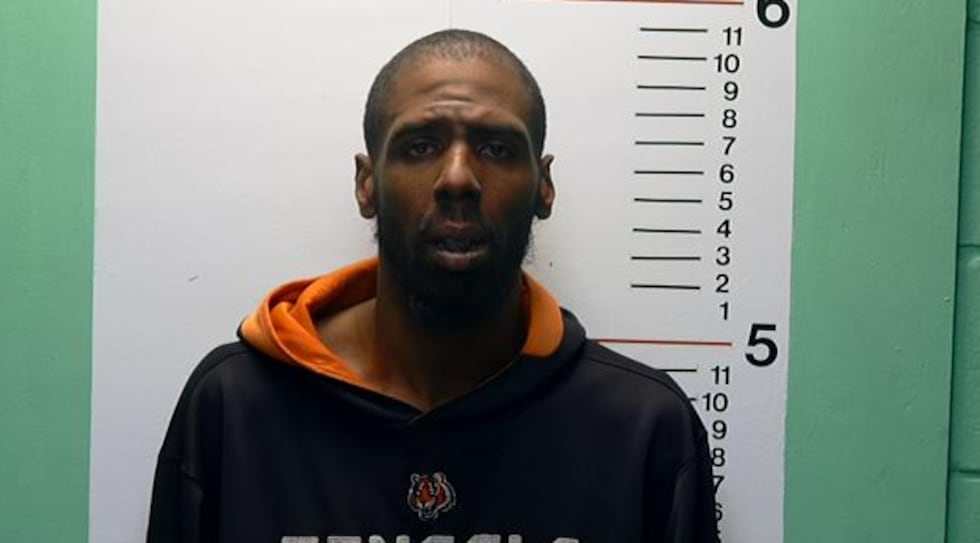 The Butler County Coroner's Office previously identified Constance, a Middletown resident, as the woman found inside a car near Hanover Avenue and South Verity Parkway.
Middletown police and firefighters were called to that area around 12 p.m. for a report of an unresponsive person inside the car, police said.
"I knew. I knew," Tabetha Reddix told FOX19′s Simone Jameson. "Last week I even told the Middletown Police Department if you find a woman dead in a car, it's probably my mom."
Tabetha says her mother met Dollar during her stay at Serve City Homeless Shelter in Hamilton, and that the two only knew each other for a couple of months.
"It'd been a long time since my mom was in a relationship, but it wasn't a relationship," Tabetha explained. "He was seeing what he could get out of her. If she had shoes and socks on her feet and you needed it, then she would give them to you."
According to 911 calls to police, a witness told dispatch that someone was beating up a woman behind Cincinnati State, where they later found Constance's body in her car.
"This monster took my mother away from me," Tabetha said. "She's laying there with all those bruises and cuts, and broken jaw because of him. And I hope that justice gets served for him. I do believe that she was being drugged by this person."
Police records show Dollar has a rap sheet and has faced criminal charges, especially for kidnapping.
"I'm amazed by the community and people coming forward, and being on top of everything, where we at least have one person off the streets who is a dangerous person to the community," Tabetha said.
But this is only a slim amount of comfort Constance's family will have as they prepare for a life without her.
"Singing is a huge part of what I'll remember the most of my mom," her daughter said. "She always liked to tag along if anyone was singing. She always enjoyed anybody singing. We'll always live her memory through us with music."
Constance's cause of death is pending, according to the coroner's report.
Dollar will be in court Friday afternoon.
Middletown police detectives are continuing their investigation.
Call Detective Hughes at 513-425-7733 or 513-425-7700 if you have any information.
See a spelling or grammar error in our story? Please click here to report it and include the headline of the story in your email.
Do you have a photo or video of a breaking news story? Send it to us here with a brief description.
Copyright 2023 WXIX. All rights reserved.