Cincinnati-native Nick Lachey ordered to AA and anger management, per report
Lachey was caught on camera last year engaging with a paparazzo in Los Angeles.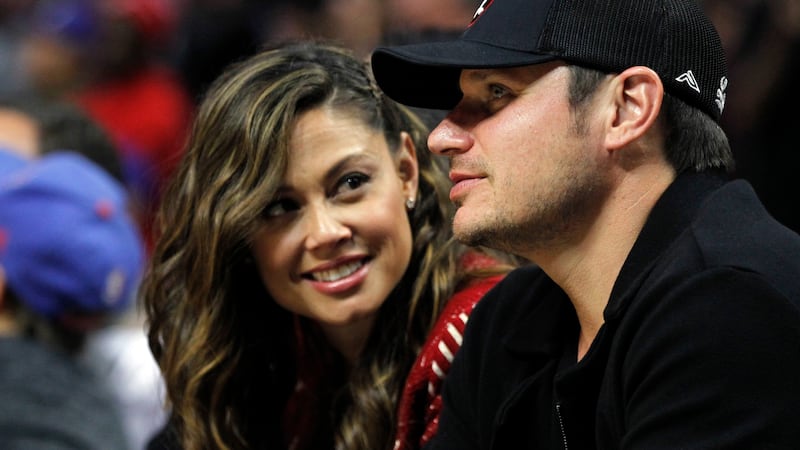 Published: Mar. 21, 2023 at 7:10 PM EDT
CINCINNATI (WXIX) - Nick Lachey has been ordered to anger management classes and Alcoholics Anonymous meetings after an incident with a paparazzo in Los Angeles, according to TMZ.
The incident happened in 2022 after Lachey and his wife, Vanessa, went out to a steakhouse in Beverly Hills. Lachey reportedly saw a woman filming the couple and became enraged, reaching for the woman's phone.
The incident was caught on camera (see below).
Lachey was not charged, TMZ reports citing the L.A. County D.A.
Instead, Lachey was reportedly sent to a diversion program to avoid prosecution for assault and battery.
[Nick Lachey, Bengals superfan, gets kicked out of NFL game for talking smack: VIDEO]
The Daily Mail carried an interview with the woman, Jody Santos.
"He's had plenty of time to apologize, but instead he just figured I would go away," Santos said. "What he did was wrong. Attempting to bust his fist through my car window when all I was doing was taking photographs of him. He should have been thanking me for the free publicity. I mean, really. Talk about an oversized ego."
TMZ reports Lachey apologized for his reaction shortly after the incident, saying he should have known better.
See a spelling or grammar error in our story? Please click here to report it and include the headline of the story in your email.
Do you have a photo or video of a breaking news story? Send it to us here with a brief description.
Copyright 2023 WXIX. All rights reserved.