Afroman sued by law enforcement officers who raided his home
Afroman has promised to countersue 'for the undeniable damage this had on my clients, family, career and property.'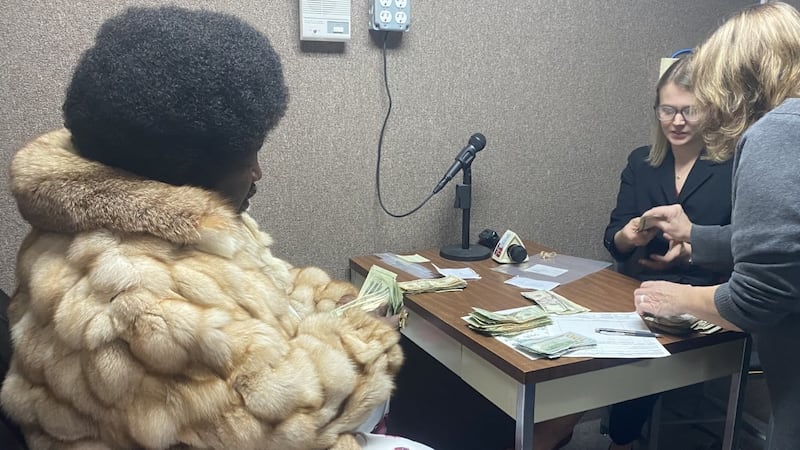 Published: Mar. 22, 2023 at 3:08 PM EDT
ADAMS COUNTY, Ohio (WXIX) - Seven members of the Adams County Sheriff's Office who raided Joseph Foreman's home last year are now suing him claiming, among other things, that he invaded their privacy.
Four deputies, two sergeants and a detective are claiming Foreman (a.k.a. "Afroman") took footage of their faces obtained during the raid and used it in music videos and social media posts without their consent, a misdemeanor violation under Ohio Revised Code.
They're also suing on civil grounds, saying Foreman's use of their faces (i.e. personas) in the videos and social media posts resulted in their "emotional distress, embarrassment, ridicule, loss of reputation and humiliation."
The plaintiffs say they're entitled to all of Foreman's profits from his use of their personas. That includes, according to the complaint, proceeds from the songs, music videos and live event tickets as well as the promotion of Foreman's "Afroman" brand, under which he sells beer, marijuana, t-shirts and other merchandise.
They're also asking for an injunction to take down all videos and posts containing their personas.
Cincinnati attorney Robert Klingler filed the suit in Adams County Common Pleas Court on March 13 against Foreman, his recording firm and a Texas-based media distribution company. Not every law enforcement officer involved in the raid is named as a plaintiff.
Foreman on Wednesday posted to Instagram promising to countersue "for the undeniable damage this had on my clients, family, career and property."
The sheriff's office conducted the armed raid of Foreman's Adams County home last August. See the bodycam video below:
Sheriff's deputies acted on a warrant claiming probable cause existed that drugs and drug paraphernalia would be found on Foreman's property and that trafficking and kidnapping had taken place there.
"They come up here with AR-15, traumatize my kids, destroyed my property, kick in my door, rip up and destroy my camera system," he said in August.
The suspicions turned out to be unfounded. The Adams County Prosecutor's Office said the raid failed to turn up probative criminal evidence, according to attorney Anna Castellini. No charges were ever filed.
In a bizarre turn of events unrelated to the civil suit, the sheriff's office appeared to come up hundreds of dollars short returning cash seized from Foreman's property. An independent investigation by Ohio BCI resolved the matter last month, concluding deputies had miscounted the money during the raid itself.
Months after the raid, Foreman published two songs referencing the raid: "Lemon Pound Cake" and "Will You Help Me Repair My Door." He also published accompanying music videos that include footage of the raid from his home surveillance cameras as well as his wife's cell phone.
The footage shows the faces of the seven plaintiffs, according to the lawsuit.
The complaint says Foreman also "created dozens of videos and images of Plaintiffs' personas and posted them on various social media platforms including Facebook, YouTube, Snap Chat, TikTok and Instagram."
The complaint specifically cites seven Instagram posts, all of which have since been deleted.
In one post, according to the complaint, Foreman allegedly congratulated a law enforcement officer involved in the raid: "Thank you for getting me 5.4 MILLION hits on TikTok I couldn't have done it without you obviously! Congratulations again you're famous for all the wrong reasons[...]"
The plaintiffs say they've been subjected to ridicule by people who saw Foreman's posts and that the posts have made it "more dangerous" for them to carry out their duties. They also claim they've endured death threats "by anonymous members of the public who have seen some of Defendant's above-described postings."
The complaint claims Foreman continuously used the plaintiffs' personas without their prior consent in a manner that is "willful, wanton, malicious" and shows "conscious or reckless disregard" for their rights.
See a spelling or grammar error in our story? Please include the title when you click here to report it.
Copyright 2023 WXIX. All rights reserved.