Deputy changes plea in deadly officer-involved shooting case
Published: Mar. 23, 2023 at 10:31 AM EDT
|
Updated: Mar. 24, 2023 at 6:23 AM EDT
HILLSBORO, Ohio (WXIX) -A Highland County deputy now faces a criminal charge after fatally shooting a suspect when a traffic stop turned into a chase last summer.
Deputy Jonathan "Dustin" Malone pleaded not guilty Thursday to a reckless homicide charge in the July 17, 2022 death of 58-year-old Richard Poulin.
Reckless homicide is a third-degree felony punishable by up to 36 months in jail.
Malone initially planned to plead no contest to the charge in a Bill of Information in exchange for probation, according to his defense attorney, Josh Engel.
A Bill of Information allows people to voluntarily waive their rights to have a criminal charge presented to a grand jury for possible indictment and agree to prosecution in court. This usually occurs in cases when a favorable plea agreement is reached.
Shortly before Malone walked into the courtroom Thursday, Engel told FOX19 NOW that was still the plan.
However, when Judge Rocky Coss asked Malone in court how wished to plea, he responded "Not guilty."
The defense and prosecutors could not reach a final deal, resulting in the plea change, FOX19 NOW confirmed.
Malone's attorney called the incident a tragic accident and said his client didn't mean to kill anyone.
He said Poulin ran a stop sign on Ohio 62 south of Hillsboro and then led deputies on a high-speed chase.
The pursuit went to an area near 5760 U.S. 62 and ended with the deputy shooting and killing Poulin, according to the Ohio Bureau of Criminal Investigation (BCI).
Malone had his gun in his left hand and a baton in his right hand, according to his lawyer, when he accidentally fired his weapon as he ordered Poulin to get out of his car and Poulin wasn't complying.
"When [Deputy Malone] approached the vehicle, he had his gun drawn," Engel said Thursday. "He struck the vehicle's window with his baton to break the window. When he struck the vehicle the weapon discharged, striking the driver, causing the death of the driver."
Poulin was pronounced dead at the scene.
"Obviously, " Malone's attorney said, "he's upset that someone was injured during the course of his duty. I think every officer wants people to come home safely. Even the people that lead them on chases and put them at risk."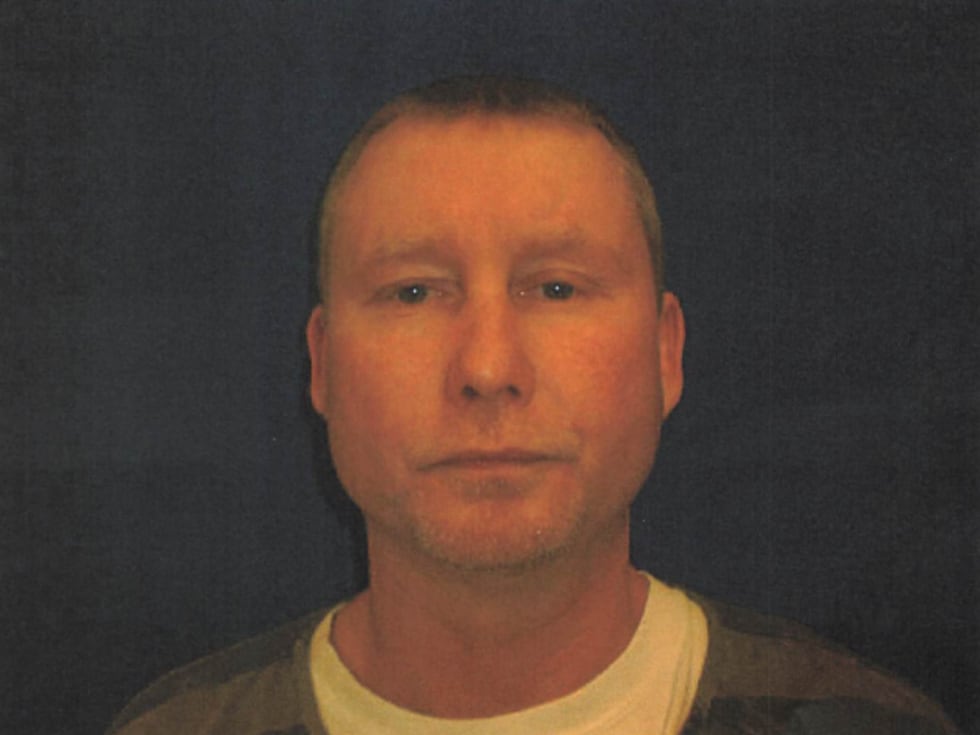 Poulin had warrants out for his arrest, but Malone was not aware of that during the chase, his attorney said.
Engel told the court he hopes to reach an agreement with the state, but if they do not, they are prepared to go to trial, and Malone is anxious to prove he is not guilty.
The judge placed Malone on house arrest and scheduled his trial for Aug. 7.
Malone was hired at the Highland County Sheriff's Office in 1998, according to his attorney, and is on administrative leave.
Bodycam footage released to FOX19 NOW last year shows the deadly scene.
The footage was from an Ohio State Highway Patrol trooper who arrived moments after the shooting occurred.
However, beyond that, few details have been released about the shooting until this week, including the deputy's name and work status.
The Highland County Sheriff's Office asked BCI to investigate the fatal deputy-involved shooting.
Highland County records released this week show that the Highland County Prosecutor's Office requested a special prosecutor be appointed from the Ohio Attorney General's Office back in July.
The judge's staff said Tuesday and again on Wednesday, they had no paperwork or copies of the Bill of Information, the special prosecutor had it all.
They referred FOX19 NOW to Anthony Pierson, a senior assistant prosecutor with the Ohio Attorney General's Office.
Pierson is the agency's lead prosecutor in officer-involved critical incidents and shootings.
FOX19 NOW requested comment from a spokesman and spokeswoman at the Attorney General's Office as well as a copy of BCI's investigative report into the shooting.
The report was not released before Thursday's hearing and we were told after the hearing by a BCI spokesman, Steve Irwin, it was still not being released.
We also reached out to Highland County Sheriff Donnie Barrera for comment on Tuesday and asked for the deputy's personnel file and other public records.
We did not hear back from the sheriff.
Highland County Prosecutor Anneka P. Collins contacted us instead.
"Sheriff Barrera will not be conducting interviews or answering questions until the case is actually concluded; a case is concluded when sentencing is complete. After that time, should he wish to comment or give an interview, he will make contact with you," she wrote in an email Wednesday to FOX19 NOW.
FOX19 NOW will continue seeking all public records available related to this incident.
correction: FOX19 NOW initially reported Thursday the deputy was going to plead guilty. However, the initial plea was no contest, according to his attorney.
See a spelling or grammar error in our story? Please click here to report it and include the headline of the story in your email.
Copyright 2022 WXIX. All rights reserved.