Ohio senators introduce bipartisan bill to end of death penalty
Published: Mar. 29, 2023 at 12:28 PM EDT
|
Updated: Mar. 29, 2023 at 7:59 PM EDT
COLUMBUS, Ohio (WXIX) - Ohio's death penalty could be abolished under bipartisan legislation a group of senators is working to pass.
Senators are both sides of the aisle are calling for the death penalty to end due to taxpayer cost to keep inmates on death row, lack of the necessary injection drugs, the potential of executing innocent people and the basic debate over a state's right to end a life.
Ohio would become the 24th state in the U.S. to repeal the death penalty if this passes both the Senate and House and is signed into law by Gov. Mike DeWine.
Life without parole would be pursued instead for capital crimes like aggravated murder.
"It is time for the State of Ohio to take the pragmatic, economically prudent and principled step to end capital punishment," said the bill's sponsor, Senate Minority Leader Nickie Antonio, a Democrat from Lakewood, during a news conference in Columbus.
"It will take all of us working together to make this kind of monumental change in Ohio. Today, we join a growing call for abolition, against a backdrop of public opinion, which increasingly favors life sentences over the use of the death penalty in Ohio and across the nation."
First-term Republican Sen. Michele Reynolds of Canal Winchester said she supports ending the death penalty because she is "pro-life" and "life is our most precious gift, and our statutes should uphold and uplift this."
The bill's local cosponsors are Senators George Lang, a Republican from West Chester Township; Louis Blessing, a Republican from Colerain Township and Catherine Ingram, a Democrat whose district covers portions of Cincinnati, Springfield Township, Mt. Healthy and North College Hill.
State Rep. Cecil Thomas, a Cincinnati Democrat, tells FOX19 NOW he "strongly" supports the elimination of the death penalty.
"All too often we hear of someone on death row, released due to new evidence that determined his or her innocence. It's usually the result of evidence withheld by police or prosecutors during the trial," he said. "Death is final and can't be fixed. However, I do support the alternative of life imprisonment without any possibility of parole."
Senators from other parts of the state who support it are Senators Hearcel Craig (D-Columbus), Bill DeMora (D-Columbus), Paula Hicks-Hudson (D-Toledo), Steve Huffman (R-Tipp City), Kristina Roegner (R-Hudson), Kent Smith (D-Euclid), and Vernon Sykes (D-Akron).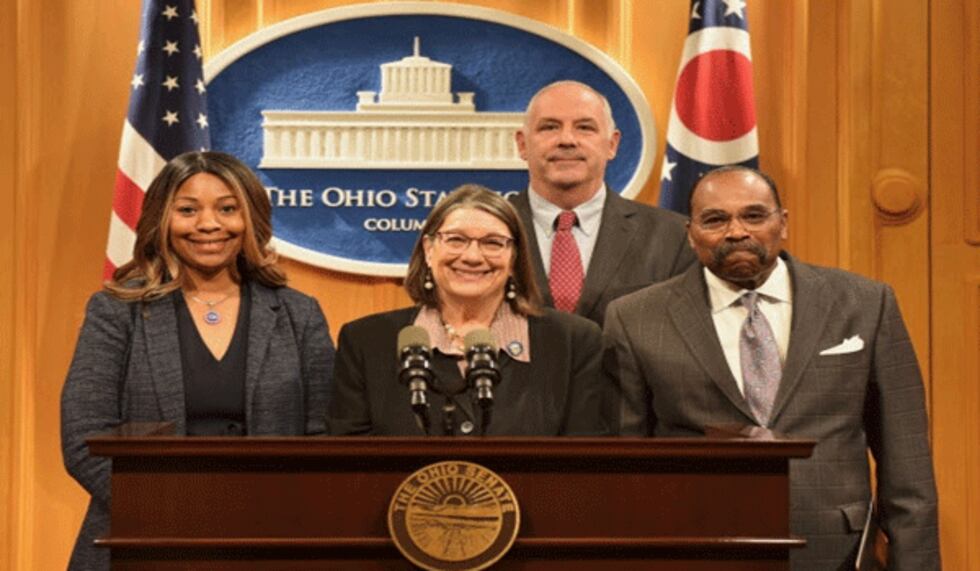 This is not the first time lawmakers have tried to stop the death penalty in Ohio.
Antonio has sponsored similar bills for years. She said Tuesday she gains more bipartisan support each time.
This comes as support "is waning" for the death penalty in the state, according to the American Civil Liberties Union of Ohio.
Ohio juries haven't returned a death sentence in two years and recent polls have indicated that most Ohioans favor other sentencing options, the ACLU said in a news release Tuesday.
The bill has support from a diverse group of organizations known as the No Death Penalty Ohio coalition, including the Ohio Council of Churches, the Ohio ACLU, the Ohio Conference of the NAACP, and the Intercommunity Justice and Peace Center.
It's not clear yet if there is enough support, however, to pass it in both the Senate and House.
House Majority Leader Bill Seitz, a Republican from Green Township, isn't voting for it and predicts it will not pass the House.
"I do not support the abolition of the death penalty," Seitz tells FOX19 NOW, "but I have worked hard and successfully to limit its use to the worst cases and to reduce any chance that an innocent person could be convicted."
The death penalty in Ohio has not been carried out in more than four years and it's been on hold since 2020.
Gov. Mike DeWine put an "unofficial moratorium" on capital punishment in the state, saying it was impossible to get the drugs needed for lethal injection.
DeWine indicated no executions would be carried out until the Ohio lawmakers another method and has delayed several executions since.
The last prisoner put to death in Ohio was a local man, Robert Van Hook, 58, of Sharonville.
He was executed on July 18, 2018, more than 30 years after murdering a man he met in a bar in Downtown Cincinnati in what prosecutors say was a particularly vicious and gruesome slaying.
Among the 134 Ohio inmates on death row is Cincinnati serial killer Anthony Kirkland, 54.
He was sentenced to death for viciously murdering 14-year-old Casonya Crawford in 2006 and 13-year-old Esme Kenney in 2009.
He also has been sentenced to 70 years to life in prison for killing two women in 2006, Mary Jo Newton, 45, and Kimya Rolison, 25.
Kirkland strangled three of his victims and burned each of their bodies, telling Cincinnati police during his 8-hour police confession "Fire purifies."
His final victim, Esme, accidentally bumped into him as she jogged at the Winton Hills reservoir on a sunny Saturday afternoon on March 7, 2009.
The seventh grader apologized and offered him her watch but he flew into a rage, punching and stomping her, according to his taped confession to Cincinnati police and court records.
She ran into the woods. He chased her, raped her, and then, as she begged him to spare her life and promised not to tell anyone what he'd done, he slowly choked her to death.
Her mother had a premonition something was wrong. She ran out of their house to the reservoir across the street and tried but could not find her daughter.
Kirkland, who later told police he heard her mother, burned Esme's body.
Police found him with her watch and iPod.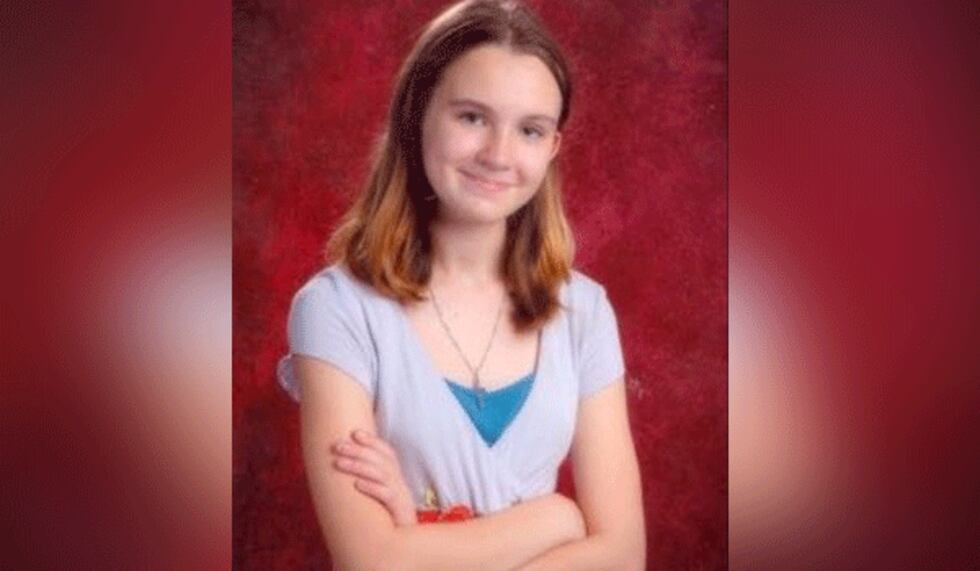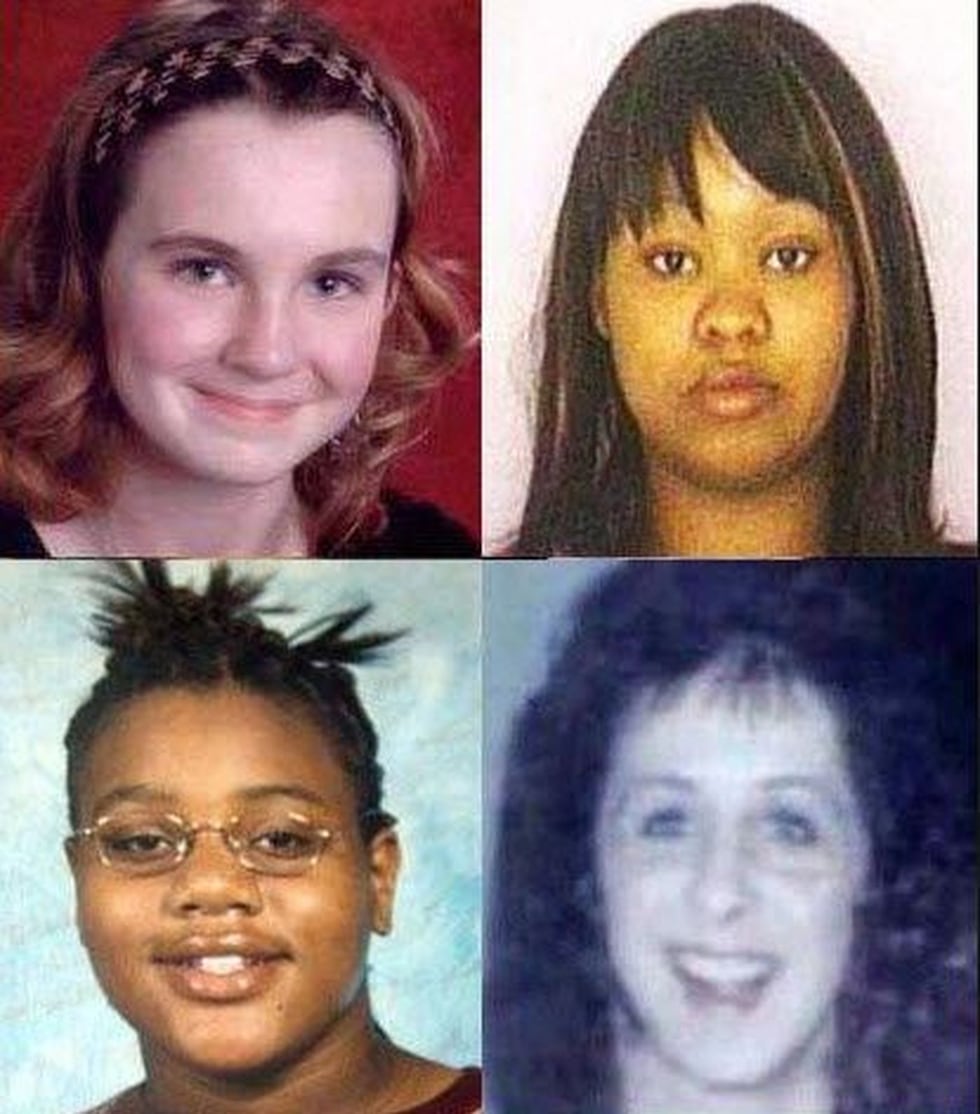 When the Ohio Supreme Court affirmed Kirkland's death sentence in 2020, then-Hamilton County Prosecutor Joe Deters (who is now an Ohio Supreme Court Justice) said in a statement he was pleased because Kirkland not only was responsible for the murder of four young women, he also previously killed a fifth woman.
"There are some progressive prosecutors around the country who vow never to seek the death penalty, instead preferring to house and feed criminals such as Kirkland for the rest of their life. Kirkland murdered five women and, if ever released from prison, would not hesitate to kill again."
Kirkland served 16 years in prison for the 1987 killing of Leola Douglas, 27, after she spurned his sexual advances. He also set her on fire.
Ohio's top law enforcement official, Republican Attorney General Dave Yost, said Tuesday this bill's introduction provides a platform for "a much-needed, long-overdue debate about our broken capital-punishment system, which fails day after day to deliver justice to victims and their families."
However, he continued, he supports the death penalty "especially for the most heinous offenders and as a way to protect our corrections officers. Consider offenders already serving a life sentence who commit murder in prison – what penalty should they receive?
"The bottom line: Ohio's death penalty is a farce and a broken promise of justice – and it must be fixed. This discussion has been a long time coming, so let's have it now.
"If Ohio chooses to end capital punishment, let it own the decision in the full light of day. I will stand on the other side, with the families of the slain."
See a spelling or grammar error in our story? Please click here to report it and include the headline of the story in your email.
Do you have a photo or video of a breaking news story? Send it to us here with a brief description.
Copyright 2023 WXIX. All rights reserved.