Katelyn Markham case: $1M bond posted for murder suspect
It's not clear when John Carter will be released from jail
Published: Apr. 3, 2023 at 5:08 PM EDT
|
Updated: Apr. 4, 2023 at 7:29 AM EDT
CINCINNATI (WXIX) - The man recently arrested on murder charges in the 2011 slaying of Katelyn Markham could walk out of the Butler County Jail soon.
A $1 million surety bond was posted Monday for John Carter, her fiancé, at the time of her death, according to Butler County court records and the sheriff's office.
It's not clear when Carter, 34, will be released.
He remains locked up at the county jail as of Tuesday morning.
Carter returns to court for a pretrial hearing later at 1 p.m.
Secret indictment unsealed
Butler County Common Pleas Judge Daniel Haughey set Carter's $1 million bond last week during his first court appearance in the case.
The judge said if Carter is released, he will be on house arrest and must wear an electronic monitoring ankle device at all times.
Carter's attorney, Christopher Pagen, pleaded not guilty on his behalf.
Carter has been held at the jail since his arrest on March 22.
He was taken into custody as he taught women a class at Neusole Glassworks in Forest Park, where he worked for years, according to Forest Park Police and the Butler County Prosecutor's Office.
Carter reported Markham missing in August 2011.
Her remains were found nearly two years later, on April 7, 2013, in a rural, wooded area at Big Cedar Creek in southeastern Indiana's Cedar Grove. A couple looking for scrap metal spotted a human jaw in a plastic grocery bag.
Her death was ruled a homicide, but her cause of death has never been established.
A Butler County grand jury secretly indicted Carter on two murder charges back on March 13.
The judge ordered it unsealed the day after his arrest.
In court last week, Butler County Prosecutor Mike Gmoser revealed new evidence in the case.
He said a forensic anthropologist determined Katelyn's left wrist showed three or four sharp force wounds. The expert also said where her remains were found is probably not the first place her body was put.
As Gmoser argued for a high bond to keep Carter in jail, he read writings he said were recently found when they searched Carter's mother's home, which is where he was living when Katelyn was killed.
The writings were found in a binder. Some had his name on them, Gmoser told the judge, adding that they are not dated but do show the "conflict and demon within" between Carter himself.
"Deep down, I love her. You ought to kill her. But I love her. She must die. I can't kill her. Yes, you can. No. Yes. How do you talk me into all these things? I'm just that good. But you're bad. I know. How do I kill you? You can't. You're right. About what? Nothing."
"I slit your wrists with the key to your heart."
Neusole Glassworks announced last week they fired Carter.
Surety bond posted for Carter
The type of bond posted for Carter on Monday is what's called a "surety bond" in an unknown amount, records from the Butler County Jail show.
As with the cash bond, a surety bond provides financial backing to pay someone's bail. Though the end result is the same, how the money gets to the court is very different.
Here are the steps to obtaining a surety bond:
Someone requests money from a bail bondsman to bail out a defendant

The bondsman usually requires this person to pay at least 10% of the full bail amount in cash and guarantee the remainder with collateral

The collateral can be in a wide array of formats from jewelry to deeds to real property

The bail bondsman then contracts with a surety company to get the full amount of the bail money needed

If approved, the surety company pays the full remaining amount of bail and secures the defendant's release
A surety bond is a good option as the initial person requesting the bail pays only a low percentage of the full bail amount in cash.
But posting any bond carries a risk of loss.
If you get a surety bond for someone, you risk losing the 10% that you put down as well as your collateral if the suspect does not appear in court.
This also is a more time-consuming method of posting bail than the cash bond method because there are multiple parties and contracts involved.
While Carter remains at the jail, he is being held in protective custody at his request.
Carter immediately asked to be kept away from other inmates when he was booked into the jail, Sheriff Richard Jones told FOX19 NOW.
Protective custody, also referred to as "P.C.", is for a small group of inmates who don't want to be with the general prison population because they fear for their safety, he said.
Inmates are monitored 24 hours a day but are not on suicide watch.
Carter is held in a cell by himself and can remain isolated as long as he wants, the sheriff said.
Carter's arrest didn't shock Katelyn Markham's father, Dave Markham, who says he suspected him all along.
Carter's mother released a statement last week declaring her son is "definitely not guilty."
Carter is the second person arrested in this investigation.
Jonathan Palmerton of Fairfield was arrested on a perjury charge last month. He's accused of lying to investigators, according to his indictment.
A judge set his bond at $50,000.
Palmerton was due in court the day after Carter's arrest last week to enter a plea or to receive a trial date.
That was canceled, however.
His attorney requested and received a delay until April 20, court record show.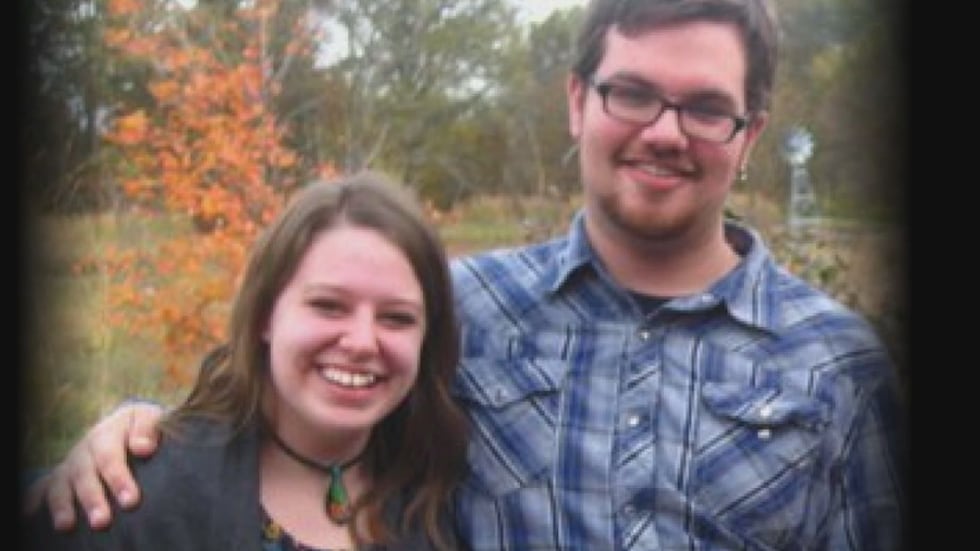 See a spelling or grammar error in our story? Please click here to report it and include the headline of the story in your email.
Do you have a photo or video of a breaking news story? Send it to us here with a brief description.
Copyright 2023 WXIX. All rights reserved.