Awareness campaign urges Cincinnati drivers to 'Slow the Flock Down'
It's a cheeky way of getting across a serious message: speeding kills.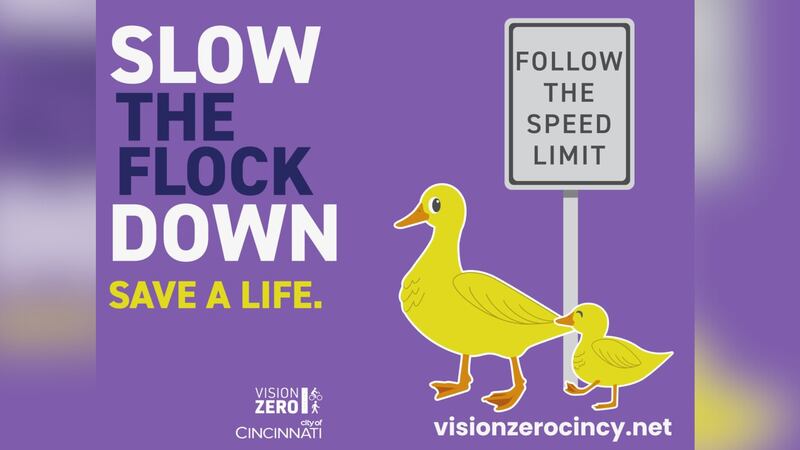 Published: Apr. 6, 2023 at 7:57 PM EDT
CINCINNATI (WXIX) - You're about to see a lot of these signs up on billboards and in yards across Greater Cincinnati.
The "Slow the Flock" down campaign urges drivers to reduce their speeds "so we all can safely get home to our nests," says Matt Butler with the Devou Good Foundation.
USDOT data show there's an 80 percent likelihood of someone dying after getting hit by a car going 40mph. By comparison, crash involving a car going just 10 mph slower cuts the likelihood of death in half.
Butler cites data compiled by Devou that show at least 44 percent of all Greater Cincinnati traffic deaths involve speeding. The same data show traffic deaths in Cincinnati are trending up.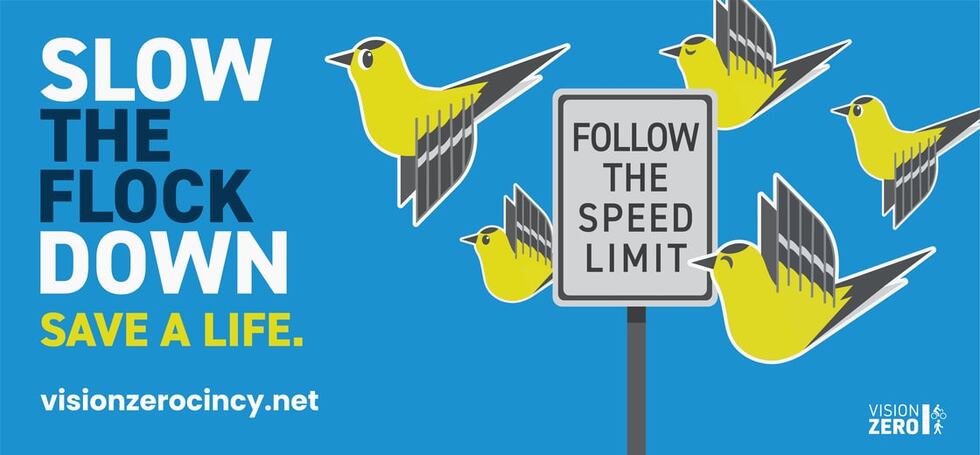 Devou is sponsoring the awareness campaign, which advances Cincinnati's "Vision Zero" goal of eliminating all traffic-related deaths and severe injuries while increasing safe, healthy and equitable mobility for all.
Billboards will go up in April along some of Cincinnati's worst crash corridors. Yard signs will be available as well.
"Safety is a shared responsibility. As the City focuses on street design changes, education tools like these new billboards remind everyone to do their part by driving the speed limit and watching out for others," Cincinnati DOTE Director John Brazina said.
Butler notes Cincinnati is taking on unsafe car infrastructure by redesigning streets, lowering speed limits and testing other interventions.
"For too long, traffic deaths and severe injuries have been considered an inevitable side effect of modern life," Butler said. "We must no longer regard traffic crashes as 'accidents,' but rather as preventable incidents that can be addressed by taking a proactive approach. Through street design, education, and traffic enforcement, we can eliminate traffic-related deaths and severe injuries."
See a spelling or grammar error in our story? Please click here to report it and include the headline of the story in your email.
Do you have a photo or video of a breaking news story? Send it to us here with a brief description.
Copyright 2023 WXIX. All rights reserved.