Prosecutor who oversees police-involved shootings to leave Ohio AG office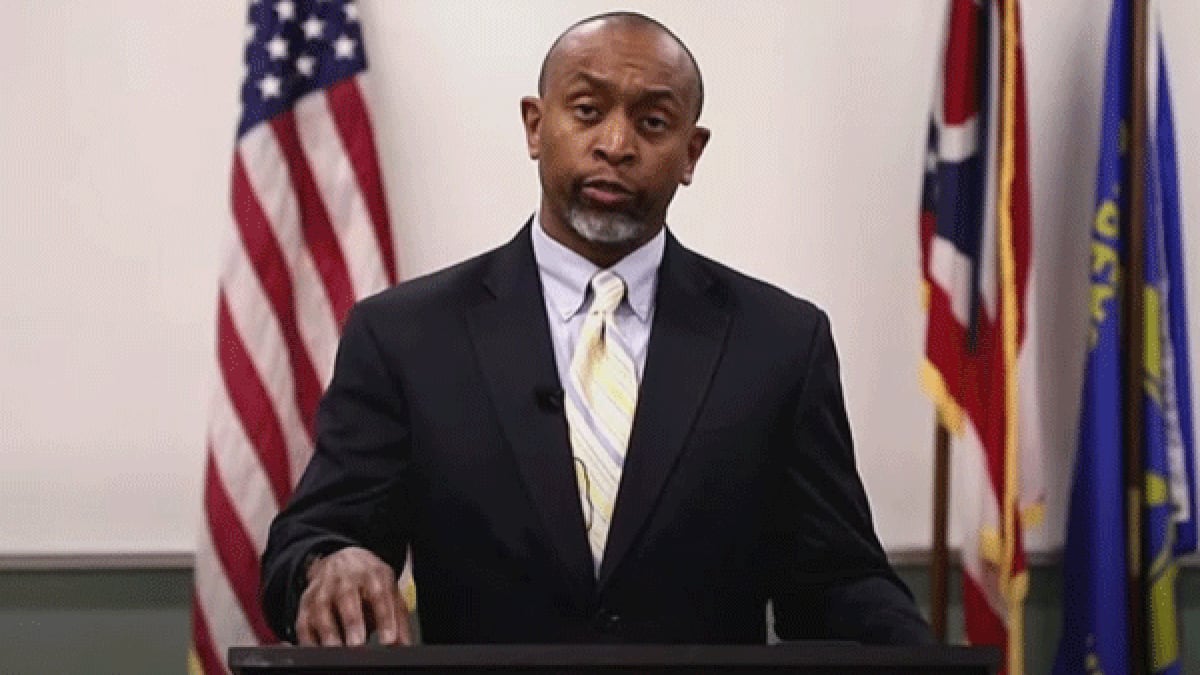 Published: Apr. 26, 2023 at 11:55 AM EDT
|
Updated: Apr. 27, 2023 at 10:13 AM EDT
CINCINNATI (WXIX) - The lead prosecutor for all officer-involved critical incidents and shootings handled by the Ohio Attorney General's Office is leaving.
Ohio Assistant Attorney General Anthony Pierson will start a new job as deputy chief counsel at the Franklin County Prosecutor's Office in Columbus on May 22, Prosecutor G. Gary Tyack announced in a news release.
Pierson will supervise the grand jury and juvenile court units; have a trial docket of homicide and other serious cases and represent Franklin County departments in civil litigation cases.
"Anthony's familiarity with the relationship law enforcement and prosecutors maintain in the search for justice made him an obvious choice for this important position," Tyack said in a prepared statement. "I know Anthony will work tirelessly on behalf of the people of Franklin County to help the team prosecute crimes professionally and competently."
Pierson said he was looking forward "to bringing my institutional knowledge and professional experiences to an office designed to protect people who live, work and visit Franklin County.
"I have spent my legal career building relationships and will continue to do so with our hard-working law enforcement officers throughout the county. I'm honored to join this wonderful staff, led by Prosecuting Attorney Tyack."
Pierson served the last 3½ years as Principal Assistant Attorney General in the Special Prosecutions Section at the AG's office.
He oversaw Ohio's police shooting cases and other critical incidents involving law enforcement at a time of increased scrutiny on police-involved killings since George Floyd's murder in May 2020.
That included the state's recently completed investigation into the June 2022 Akron police shooting of Jayland Walker, 25.
Pierson officially quit the AG's office after completing that case.
His resignation letter is dated Saturday, April 15, two days before Ohio Attorney General Dave Yost held a news conference to announce the result of a special grand jury that met the prior week to consider whether criminal charges were warranted for the eight officers who fired at Walker.
Walker fired at least once at officers from his car during a vehicle pursuit and then ran from them, reaching toward his waistband and raising a hand as they chased, Attorney General Dave Yost announced at an April 17 news conference.
Walker didn't have his gun when he ran from police and was fatally shot but Yost said officers didn't know Walker left his gun in his car. It was found there afterward.
FOX19 NOW asked a spokesman for the AG's office who will handle police-involved shootings when Pierson leaves.
Steve Irwin responded: "The officer-involved shooting cases will be presented by other attorneys assigned to the Special Prosecutions section. In most - if not all - cases, there are multiple attorneys assigned to these cases, a primary chair and a second attorney."
It's still undetermined who will be assigned to the high-profile case of former Columbus police officer Adam Coy on charges of murder, reckless homicide and felonious assault. Pierson was the special prosecutor on that as well.
Coy fatally shot Andre Hill on Dec. 22, 2020, as he came out of a garage with a cell phone in his left hand. He initially was charged with dereliction of duty for not turning his body camera on but those charges were dismissed.
Coy was fired and the city of Columbus reached a $10 million settlement with Hill's family - the largest one in the city's history.
"Our Special Prosecution Section was appointed by the Franklin County Prosecutor's Office to handle the case. Since Anthony is going to the Franklin County Prosecutor's Office, they could rescind the appointment," Irwin responded.
Another notable case Pierson is overseeing is the one against former Highland County Sheriff's Sergeant Justin "Dustin" Malone.
Malone, 44, is charged with reckless homicide in the fatal shooting of a chase suspect on July 17, 2022.
When Pierson was in Highland County Common Pleas Court for a hearing on Tuesday, he said Chris Kinsler, Assistant Section Chief of the AG's Special Prosecutions Section, is expected to take over the case.
FOX19 NOW reported last month the county coroner ruled the suspect's death was a suicide - not a homicide or an accident - earlier this year, back on Feb. 16.
Richard Poulin's death certificate shows his cause of death is listed as a single gunshot wound to his neck.
Alcohol intoxication also is partially to blame, according to Coroner Dr. Jeffrey Beery.
Poulin's blood alcohol level was 0.202, nearly three times the legal limit of 0.08.
The other significant conditions contributing to Poulin's death but not resulting in the underlying causes are listed on the death certificate as: "Suicidal ideation of dying in a final confrontation with law enforcement," a copy of it shows.
The coroner's report says Poulin's ex-wife is the one who disclosed that to a coroner's investigator when he notified her of her ex-husband's death.
"He foretold his own death to ex-wife Teresa Poulin," Beery wrote in a report to the Ohio Bureau of Criminal Investigation. "Richard Poulin planned to go out in a big way with a final confrontation with law enforcement personnel."
Pierson was well aware of the coroner's suicide ruling but said nothing to Malone and his attorney, Joshua Engel, as they negotiate a plea deal earlier this year, according to Engel.
Malone has been traumatized by the ordeal and agreed to plead no contest to the reckless homicide charge in a bill of information, his attorney says.
But that deal fell apart literally minutes before Malone made his first court appearance in the case on March 23.
He pleaded not guilty instead.
Malone, 44, faces up to three years in prison if convicted.
Judge Randy Coss placed him on house arrest with privileges to go to work, church, medical appointments and school events for his children. This week, the judge also granted Malone permission to go out of state soon for a vacation.
The law enforcement veteran quit the sheriff's office on March 30, a week after he was placed on an unpaid leave of absence due to his felony charge.
Malone works now for a package delivery company.
Engel has declined to say what caused the plea deal to fall apart.
FOX19 NOW looked into the situation and that's when we discovered the coroner ruled the case a suicide.
The following week, Malone's lawyer filed court papers asking the judge to throw out the reckless homicide charge in light of the coroner's suicide ruling.
Malone's attorney told us at that point he was disappointed Pierson hadn't disclosed the suicide theory to them during plea negotiations.
"The Ohio Attorney General's Office was not required by the constitution to give us this information before formal charges were filed," Engel acknowledged during an April 11 interview with FOX19 NOW.
"However, we think it probably should have been disclosed in the interest of justice and fairness. This information would have certainly aided Sgt. Malone in making a knowing and intelligent decision to enter into plea negotiations."
A spokesman for the Ohio AGs office declined to comment on that when Engel said it earlier this month, adding that any responses to defense motions would be through court filings.
On Monday, Pierson filed court documents opposing the defense's motion to dismiss the case that discredited the coroner's theory and said it didn't matter.
The coroner's "cause of death finding is not relevant," he wrote. "The State wholeheartedly believes it can prove every single element of the bill of information beyond a reasonable doubt."
Judge Rocky Coss sided with the state Tuesday morning and refused to throw out the case.
The judge's written decision gutted the coroner's theory as well and how the coroner reached it, noting that the only witness purporting the suicide by cop statement "vehemently" denies ever saying that.
Poulin's ex-wife rejected the coroner's report in an interview last week with FOX19 NOW and again when state agents followed up with her on April 6, court records show.
Unless there is other direct evidence to support his suicide theory, the judge wrote in his decision, it "likely will not be admissible at trial."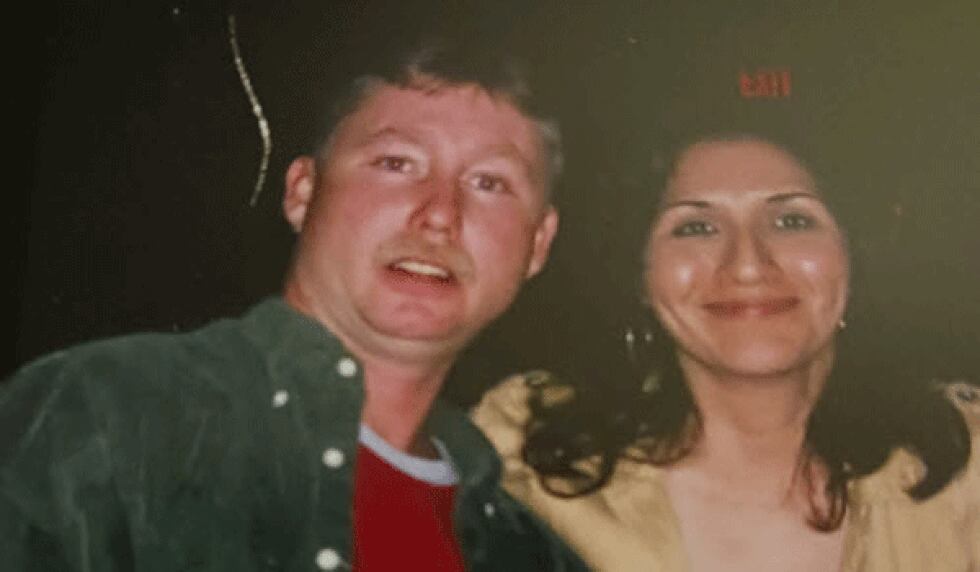 Poulin, 58, ran a stop sign in a pickup truck at US 62 and Ervin Road shortly after midnight on July 17, 2022, according to the coroner's report.
He then fled from Malone and other deputies, leading them on a 9-mile, 13-minute-long high-speed chase through Hillsboro and Highland County, court records show.
The truck finally stopped after driving through two sets of stop sticks at different locations in Hillsboro.
Four deputies approached the pickup truck once Poulin stopped.
They did now know whether he was armed with a weapon and would not learn until later that he was not, They also wouldn't find out until later that he wasn't even supposed to be driving because his license was suspended, according to the Ohio Department of Public Safety.
Poulin remained inside, windows up with the rock band "AC/DC" playing loudly on the stereo and the truck still running, according to the coroner's report, despite numerous commands to come out from Malone and other officers.
Another deputy was the first to reach Poulin's truck and "made an urgent attempt to break the driver's side window with his sidearm, but failed and in the process dislodged the magazine from his pistol which fell to the ground, causing him to swoop down to retrieve it," the coroner wrote in his report.
Malone was close behind on the passenger side of the truck with another female deputy behind him crossed in front of the truck while he moved his pistol from his right (for him, dominant hand) to his left hand and using the pistol's attached flashlight for illumination, deployed an ASP baton with his right hand and made a slashing motion to break the same window," the coroner wrote.
"The female deputy, who followed Malone, stood in front of the truck, off center and watched Poulin during this movement. Malone's first baton blow cut a grove in the window again. Glass flew back toward him and a 'pop' was heard by the other two deputies," the coroner's report states.
One of the other deputies saw Poulin leaning toward the right.
Malone, "with a look of panic, did not seem to know what happened and denied pulling the trigger and said he did not know how the gun went off," the coroner wrote.
Malone had his gun in one hand and baton in the other when he used the baton to shatter the window of Poulin's pickup truck - and the gun accidentally went off, his attorney has said.
On July 21, 2022, Malone gave an interview to BCI agents, according to the coroner's report.
"Malone maintained his position that he did not know whether his finger was on the trigger or not. He also said that he was not certain whether or not his gun had come into contact with the window or not," the coroner wrote. "When asked whether or not he had intended to shoot Poulin, Malone began to cry and said absolutely not."
The coroner believes Malone is the "only close eyewitness" but "has a memory block" and may have felt a very real threat but "suppressed it," his report states.
"I believe that Sgt. Malone has a suppressed memory for a few seconds around and regarding the shooting and is not lying when he says he doesn't know if his finger was on the trigger or if his gun touched the window or if he did not perceive a threat," the coroner wrote.
Malone's attorney is pursuing another defense. He filed another motion compelling the prosecution to release "evidence related to the investigation conducted by the Coroner into the manner of death of the alleged victim and evidence related to accidental discharges" by the model of handgun Malone had.
His attorney says there are examples of the same gun accidentally discharging in Ohio and in other law enforcement situations nationally.
The judge told Pierson to find out if BCI has any documents about this in their possession and report back.
There is no body camera footage of the minutes leading up to this shooting.
The Highland County Sheriff's Office hasn't used their body cameras since 2000 - and then only did on a voluntary basis, Sheriff Donald Barrera has confirmed to FOX19 NOW.
Malone was the only one using them after taking the initiative to start up the body camera program at the sheriff's office.
He even received an award from the sheriff for it in 2017 but the sheriff said he told Malone to stop wearing one based on legal advice from the county's insurance carrier.
See a spelling or grammar error in our story? Please click here to report it and include the headline of the story in your email.
Do you have a photo or video of a breaking news story? Send it to us here with a brief description.
Copyright 2023 WXIX. All rights reserved.