Political science expert talks Vivek Ramaswamy's rise as GOP primary debate begins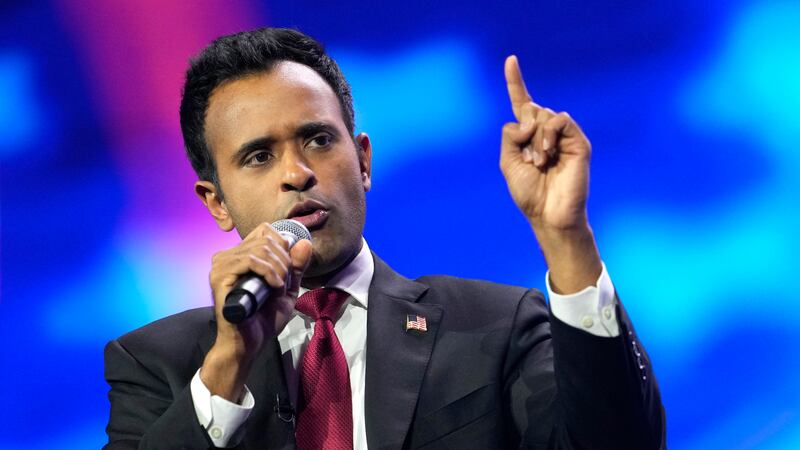 Published: Aug. 23, 2023 at 9:28 PM EDT
CINCINNATI (WXIX) - A Cincinnati-area native is on the stage with other Republican presidential candidates for the first GOP primary debate ahead of the 2024 election.
Vivek Ramaswamy has been climbing in the polls leading up to Wednesday's debate.
"He has catapulted himself into relevance into this race, but it's yet to be seen if he can take that next step which is to make himself an actual contender for this," said University of Cincinnati Political Science Professor David Niven.
Born in Evendale and a grad of St. Xavier High School, Ramaswamy has jumped in the polls recently.
According to FOX News, the 38-year-old is tied with Florida Gov. Ron DeSantis for second place behind Republican front-runner, former President Donald Trump. The former president did not take part in the first GOP primary debate Wednesday.
"The distinctions are pretty small here because you're talking about a group of candidates who are all a minimum of 50 points behind Donald Trump," explained Niven.
Ramaswamy, a biotech entrepreneur, author and founder of an asset management firm, has built his campaign on civic duty voting.
While he says he supports 18-year-old Americans voting, one of his policies would increase the standard voting age to 25, according to his campaign website.
"He is certainly somebody who has taken very, very conservative and in some cases sort of a revolutionary approach talking about limiting who's eligible to vote for example," said Niven. "Talking about taking steps that kind of undermine corporate freedoms in this country. It will be interesting to see how voters respond to that."
Niven says Wednesday's debate is an opportunity for Ramaswamy to share his campaign message with voters.
"Vivek Ramaswamy has honed his speaking skills both in the corporate world and in numerous media appearances in recent years, so he knows how to sell a message and the opportunity for voters tonight is to weigh whether they like that message. Whether they like that vision," said Niven.
The next Republican primary debate will be held on Sept. 27.
See a spelling or grammar error in our story? Please click here to report it.
Do you have a photo or video of a breaking news story? Send it to us here with a brief description.
Copyright 2023 WXIX. All rights reserved.