Ohio state Rep. Bob Young says he'll resign following arrests in domestic violence case
A state lawmaker in Ohio says he'll step down next month following a pair of arrests in less than two months in an ongoing domestic violence case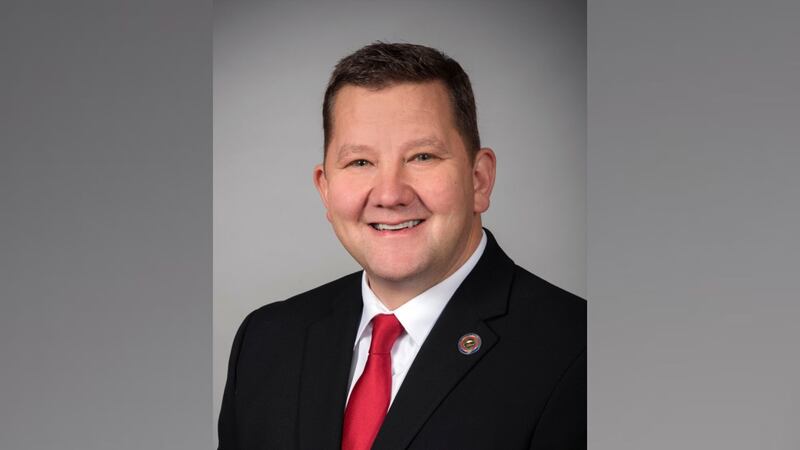 Published: Sep. 8, 2023 at 5:21 PM EDT
COLUMBUS, Ohio (AP) — A state lawmaker in Ohio announced Friday that he will step down next month following a pair of arrests in less than two months in an ongoing domestic violence case.
Republican Rep. Bob Young notified GOP House Speaker Jason Stephens that his resignation would take effect Oct. 2. Young's announcement came several days after Stephens stripped the representative from Summit County, which includes the city of Akron, of his position as a committee chair.
Stephens confirmed that he had received Young's letter but did not offer further comment
Stephens, Republican Gov. Mike DeWine and more than 30 GOP House members joined Democrats in calling for Young's resignation in recent weeks. Speaking to reporters Thursday, DeWine called the allegations against Young "some serious charges" and "not a good situation."
A grand jury indicted Young in July on domestic violence and assault charges after he allegedly struck his wife in the face and threw her phone in their pool to prevent her from calling 911. When she sought safe haven at Young's brother's home, Young followed her and charged his brother when he refused to let him inside, resulting in a shattered glass door and injuries to both men, authorities say.
Young was arrested again in late August on allegations he violated a protective order by leaving multiple voicemails for his wife. He was released on his own recognizance but must wear an ankle monitor at all times.
In his letter, Young said he plans to fight the charges against him but called the arrests and surrounding circumstances a "distraction" to the work of the House.
In a previous statement on the allegations, Young said he didn't believe his actions were criminal and he loves his family.