Suspect in viral headbutting video was erratic prior to Bengals game, witness says
Published: Sep. 18, 2023 at 4:31 AM EDT
|
Updated: Sep. 18, 2023 at 3:36 PM EDT
CINCINNATI (WXIX) - A Covington man, caught in a viral video delivering a headbutt to a Cincinnati Bengals fan at PayCor Stadium on Sunday, was acting erratic and intoxicated before the game even started, according to a witness.
The video, captured by another fan, caught Andrew Giordano, 25, lunging and headbutting another fan as he was being restrained by Hamilton County Sheriff's Deputies and security. The incident happened after the Bengals loss to the Baltimore Ravens.
The video, which was obtained by Barstool Sports, has over 10 million views.
The witness, Tracie, says her husband helped restrain Giordano at one point during the incident. They sat in the same section as Giordano during the game.
"I saw this guy and he was talking to two security guards," Tracie says. "He was in a confrontation with another guy that was there. Out of nowhere beers just started flying everywhere and this guy yells, 'Catch him, catch him.'" My husband was sitting on the end so he grabbed a hold of his arm and he just tripped up the stairs and then he took off running."
A spokesperson for the Hamilton County Sheriff's Office confirms Giordano is the man a viral video, obtained by Barstool Sports, which has now been viewed more than 11 million times. He appeared in Hamilton County court on Monday morning.
The video shows Giordano handcuffed and on the ground and then sheriff's deputies picked him up. He then lunged and headbutted another fan, knocking him to the ground.
"All of these guys got on top of him and they zip-tied him," Tracie says. "That's when the guys got him up and he just headbutted that guy. It was crazy to see."
Kyla Woods, a spokesperson for the sheriff's office, says Giordano was "displaying disruptive and disrespectful behavior that rose to the level of a criminal offense."
Giordano's bond was set at $4,000 10% cash during a court appearance before Judge Tyrone Yates Monday morning. He is scheduled for a pre-trial hearing in Hamilton County Common Pleas Court on Oct. 6.
In a separate incident, a man was arrested in downtown Cincinnati Sunday after refusing to listen to police and then resisting arrest.
Eric Bridges, 22, of Dayton, refused to leave the area after they asked and "approached officers using a fighting posture," according to his criminal complaint.
Police also say he yanked away from officers when they tried to take him into custody and refused to put his hands behind his back, court records state.
It took three officers to take Bridges into custody at 100 Broadway Street, which is Heritage Bank Center, according to his arrest report and the criminal complaints.
His bond was set at $1,250 10% by Judge Ted Berry.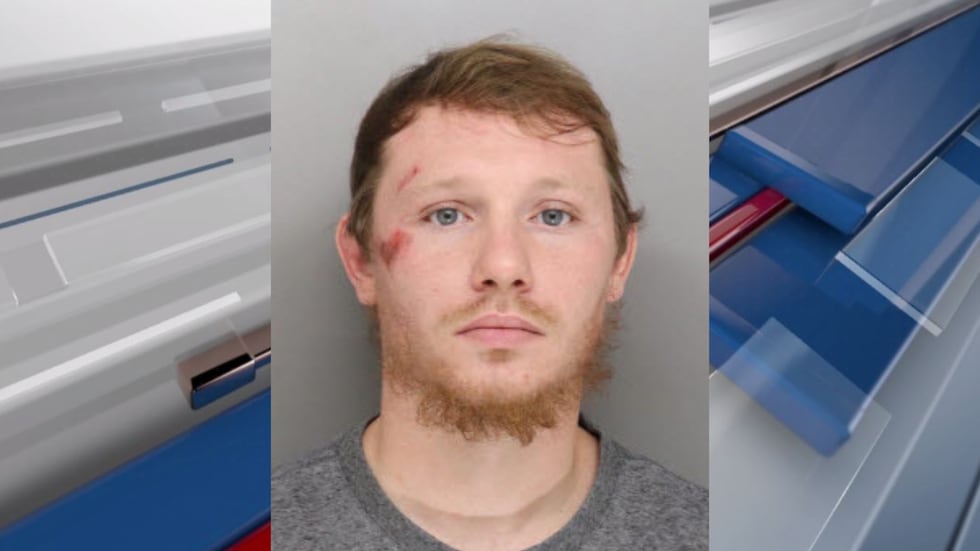 See a spelling or grammar error in our story? Please click here to report it.
Do you have a photo or video of a breaking news story? Send it to us here with a brief description.
Copyright 2023 WXIX. All rights reserved.