No special treatment for Lakota school board member with protection order, prosecutor and sheriff say
Published: Sep. 21, 2023 at 1:59 PM EDT
Video from previous coverage above
LIBERTY TOWNSHIP, Ohio (WXIX) - If Lakota School Board Member Darbi Boddy violates a court order to stay away from fellow Board Member Isaac Adi, she will be arrested, Butler County's prosecutor and sheriff said in a joint statement Thursday.
"There will be no preferred treatment no matter your elected position, if you violate a civil protection order, you will be arrested on site," both said in a news release.
Violation of a protection order is a first-degree misdemeanor.
Anyone found guilty of violating a protection order in Ohio could be punished by being ordered to pay up to a $1,000 fine and serving up to six months in the county jail (180 days).
The sheriff's office said they officially served Boddy with the civil stalking protection order on Thursday morning. Around the same time, her lawyer says he filed their notice of appeal.
Adi and Boddy campaigned together in 2021 but he claimed in court records filed last month that he was under "mental distress" because their relationship "has deteriorated to the point that Ms. Boddy is "extremely aggressive toward me and has become very confrontational."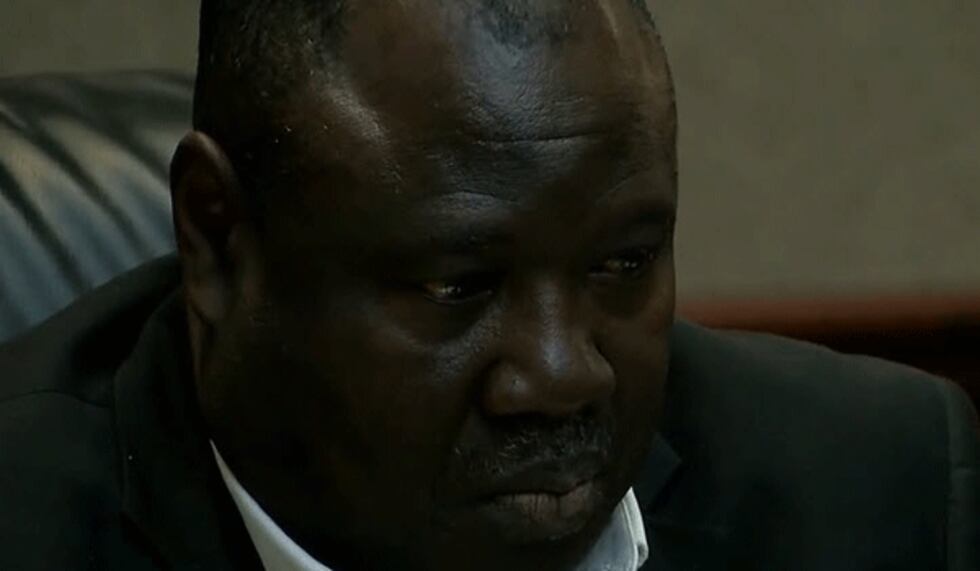 Butler County Magistrate Matthew Reed and Common Pleas Court Judge Greg Howard both signed the protection order, which was issued at 1:05 p.m. Wednesday.
It says "The Court finds by a preponderance of the evidence that 1) (Boddy) has knowingly engaged in a pattern of conduct that caused Petitioner to believe that Respondent will cause physical harm or cause or has caused mental distress; and 2) the following orders are equitable, fair, and necessary to protect the persons named in this Order from stalking offenses."
The protection order provides no provisions for her as an elected school board member.
It requires her to stay 500 feet away from Adi at all times including at his home and where he works which the prosecutor says includes school board meetings.
Boddy, the court directive says, "SHALL NOT INITIATE OR HAVE ANY CONTACT with the protected persons named in this Order or their residences, businesses, places of employment, schools, daycare centers, or child care providers. Contact includes, but is not limited to, landline, cordless, cellular or digital telephone; text; instant messaging; fax; e-mail; voicemail; delivery service; social media; blogging; writings; electronic communications; posting a message; or communications by any other means directly or through another person."
The court order also requires Boddy to avoid places she suspects Adi will be.
If they do wind up at the same place, she must immediately leave, even if he gives her permission to stay.
Darby Boddy protection order
The protection order is in effect during the appeal period, the prosecutor said, and no stay request has been filed or granted.
Gmoser wrote in his letter to the sheriff Thursday that it has been reported Boddy "does not intend to follow the Order during (the) appeal time and expected therefore to be arrested and pursue all available rights based on such arrest.
"From the media reports, (Boddy) intends to rely on the advice of another to violate the terms of the Order and she does so at her own risk of arrest unless stayed by the Court or the Order is reversed on any appeal that may be filed," Gmoser wrote.
On Wednesday, her lawyer told FOX19 NOW:
"I respectfully but strongly disagree with the magistrate and will be immediately appealing the decision to the Twelfth District Court of Appeals. This end-around by the Board through contrived actions to disenfranchise Darbi Boddy's supporters by banning her from meetings is wrong under the law, is morally outrageous, and I strongly believe it will be overturned on appeal. In the meanwhile, my client will do her job to the best of her ability, as she was elected to do and as she is required to do."
On Thursday, her lawyer said Boddy never said she didn't intend to follow the protection order and expects to be arrested.
"I don't believe she's ever said that. She has said three things," Croskery said. "She bears no ill will or hostility toward Mr Adi and wishes him well. She is going to do her duty to her constituents to the best of her ability. She is leaving the legal issues to her attorney who is confident that this clear error of law will be reversed upon appeal."
In a statement, Boddy said:
"Recently, unknown parties have suggested that I would ignore the recent Protective Order issued by a Magistrate in Butler County. This allegation is false. My attorney, Robert Croskery, will attack the Order in the proper legal forums. Sherrif Jones and Prosecutor Gmoser recently wrote a false letter claiming that I did not believe the Order was in effect.
"No one has ever suggested to me, nor have I ever considered, that the order was not in force. This allegation was spun in order to smear me. It is false.
"As to the Order, only three comments: 1) I wish Isaac Adi well, and always have. 2) I will continue to fill my legal duties to my constituents as well as I can in light of this unprecedented order. 3) My attorney, Robert Croskery, is handling all the legal issues. I can make no further comment on this matter."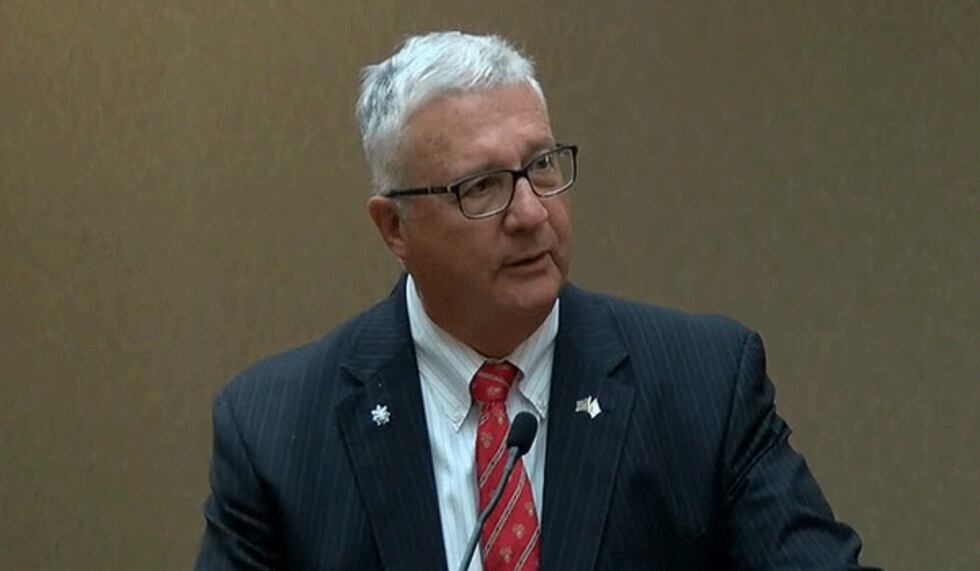 The protection order does, however, effectively freeze Boddy's ability to be an active voting school board member at all meetings Adi attends in person.
Under current state law, elected officials must be physically present again at public meetings to vote, according to the Ohio Attorney General's Office.
An exception was made during the coronavirus pandemic when virtual meetings became a way of life during lockdowns in Ohio and nationwide.
But as of July 1, 2022, all public bodies that are subject to Ohio's Open Meetings Act should be meeting in person, according to the state's attorney.
"Members of the public body must be present in person to be counted as part of the public body's quorum and to vote on any issue considered at the meeting," their website says.
"Further, all meetings of a public body must be open for the public to attend in person. Public bodies may continue to broadcast or livestream meetings as long as the public has the option of attending the meeting in person."
The next Lakota school board meeting is on Oct. 2.
Interim Superintendent Dr. Elizabeth Lolli said Wednesday they would review the protection order and make any needed adjustments.
See a spelling or grammar error in our story? Please click here to report it.
Do you have a photo or video of a breaking news story? Send it to us here with a brief description.
Copyright 2023 WXIX. All rights reserved.