Parent arrested during Anderson High School's homecoming dance, court documents say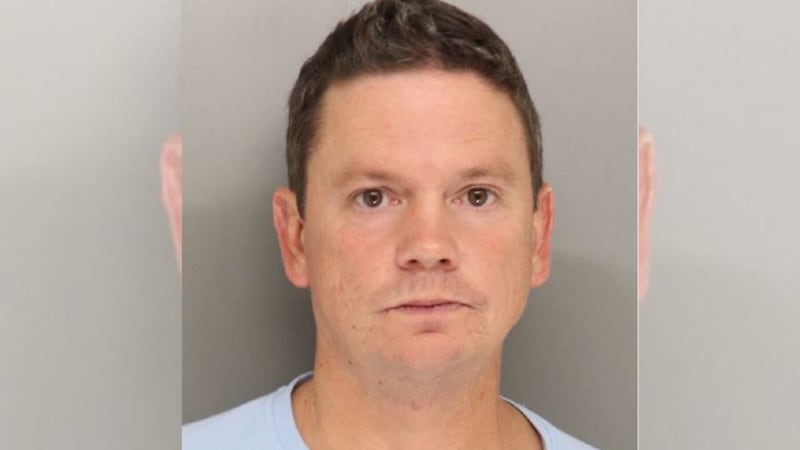 Published: Sep. 25, 2023 at 11:10 AM EDT
ANDERSON TOWNSHIP, Ohio (WXIX) - A parent was arrested at Anderson High School during the homecoming dance Saturday night, according to the police incident report.
Steven Stephens, 43, of Anderson Township is facing charges of resisting arrest, criminal trespass, and disorderly conduct.
A police officer was dealing with an altercation between students at the dance when Stephens arrived to see if he could assist his 18-year-old son who was involved, the incident report says.
"Stephens was demanding that I (the officer) explain why his son was being illegally detained," the report said. "I attempted to explain to him that his son was being held so the assistant principal could do what she needed to do while investigating the incident and when she gets back she will determine if the parties could leave."
The officer wrote that Stephens tried to take his son and was told the 18-year-old wasn't free to leave.
"Stephens continued to demand that he take his son so I told him he needed to leave," the report said. "I approached Stephens to escort him from the room and building."
He refused to leave school property on Forest Road while intoxicated and then pulled away from the school resource officer as he was being arrested and had to be taken to the ground to be secured in handcuffs, the criminal complaint shows.
In his letter to parents, Principal Kyle Fender said the parent of a guest at the dance was arrested after becoming unruly with a police officer near the pick-up line and in the presence of students waiting to be picked up.
No students or staff members were involved and the situation was resolved by a school resource officer, he added.
"The interaction between (the parent arrested) and the officer took place at the entrance and continued into the parent loop area," the district's letter states. "As you know, our SROs are members of the Hamilton County Sheriff's Office and we will cooperate with their office as they continue their investigation. Due to the nature of the incident, we are limited in how much information we can share.
"The top priority at Anderson High School is to provide a safe and secure environment for everyone. I want to thank our SROs and HCSO for working with us in our efforts to ensure the safety of students and staff at Anderson High School."
See a spelling or grammar error in our story? Please click here to report it.
Do you have a photo or video of a breaking news story? Send it to us here with a brief description.
Copyright 2023 WXIX. All rights reserved.