McDonald's adding 2 new sauces to menu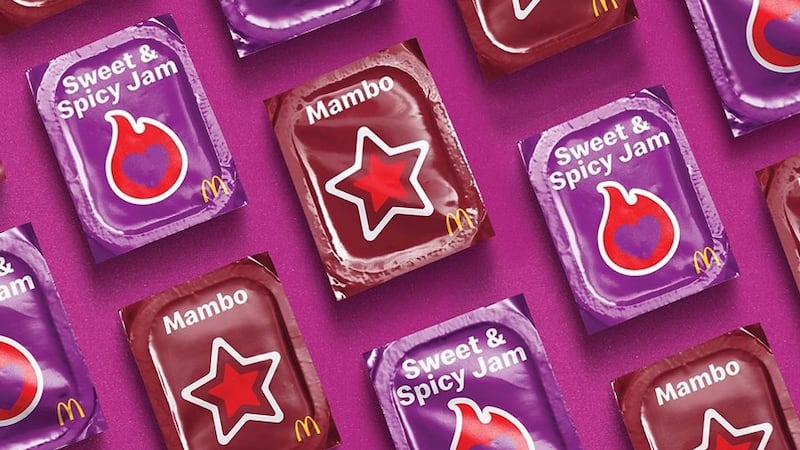 Published: Sep. 26, 2023 at 11:02 PM EDT
(CNN) - New sauces are coming to McDonald's next month.
The popular fast-food chain says for a limited time, it's adding two more to its dipping sauce lineup.
The first new addition is the Sweet & Spicy Jam.
McDonald's describes it as a "jammy red pepper sauce with a tongue-numbing Szechuan peppercorn kick and extra heat from cayenne pepper."
It's the first-ever "breakfast-inspired" dipping sauce to be served at McDonald's in the United States.
The second is called Mambo Sauce.
It's inspired by a tomato-based sweet, spicy and vinegary sauce popular in Washington, D.C.
McDonald's has partnered with chefs and influencers to show off what the new sauces can be paired with.
The new sauces will be available at McDonald's locations nationwide starting Oct. 9.
Copyright 2023 CNN Newsource. All rights reserved.