Hearing held to determine whether Billy Wagner will be granted a change of venue for his trial
Published: Oct. 4, 2023 at 1:29 PM EDT
|
Updated: Oct. 4, 2023 at 5:05 PM EDT
WAVERLY, Ohio (WXIX) - The judge assigned to George "Billy" Wagner's case in the 2016 Pike County Massacre has still not made a decision regarding a change of venue for the 2024 trial.
A hearing Wednesday consisted of oral arguments from both the prosecution and the defense as to why they believe George "Billy" Wagner's trial should stay in Pike County or move somewhere else.
According to court documents, Wagner's defense attorneys filed a motion to move his trial out of the county due to the amount of publicity the case has gotten over the years.
The defense argued that Wagner's case falls in line with presumed prejudice, an outcome that can affect a jury's perspective, due to previous coverage of the Pike County Massacre and the co-defendants' hearings.
"This is your Honor, so far in Ohio's history is the largest murder investigation that the state has seen. It is one of the most expensive, such that if the citizens of this county had to [pay] the bill for these trials and these trials alone, this county would potentially go bankrupt, your Honor," the defense argued. "This case is happening in a county that has already heard and already decided [Mr. Wagner's] case."
In addition, the defense contends viewers of pre-trial media coverage will influence potential jurors.
"[The coverage] has contained 'blatantly prejudicial information' that no reasonable viewer can be expected to shut from sight," the defense added.
In response to these claims, prosecutors cited State v. Mammone, in which the court found now-convicted murderer James Mammone was the author of his own publicity.
"You can't generate publicity and then stand up here and complain about it, and suggest that that requires a change of venue," said Special Prosecutor Angela Canepa. "Unlike most defense attorneys in this case, these defense attorneys representing Mr. Billy Wagner routinely talk to the press. In fact, last time we were here, we walked out front on the steps and gave little sound bites to the press."
Brown County Common Pleas Court Judge R. Alan Corbin says he is going to review the court cases cited, along with the oral arguments, before rendering his decision.
Judge R. Alan Corbin also set a new trial date of May 6, 2024.
Pike County massacre: Complete coverage
Billy Wagner has pleaded not guilty to all 22 charges against him.
Angela Wagner and Edward "Jake" Wagner pleaded guilty to their involvement in the killings in 2021, and George Wagner IV was convicted on all charges in November 2022.
George, 31, was accused of planning and covering up eight murders with his family overnight April 21-22, 2016 in rural Piketon, about two hours east of Downtown Cincinnati.
George, his brother Jake Wagner, 28, and their parents Angela Wagner, 52, and Billy Wagner, 51, were all indicted on capital murder charges in November 2018.
The death penalty is off the table for George after his brother and mother testified against him for the state.
Their testimonies were part of their plea deals with prosecutors.
The victims of the Pike County Massacre are Christopher Rhoden Sr., 40; his older brother, Kenneth Rhoden, 44; his cousin, Gary Rhoden, 38; Chris Rhoden Sr.'s former wife, Dana Lynn Rhoden, 37, and their children: Clarence "Frankie" Rhoden, 20, Hanna May Rhoden, 19, Christopher Rhoden Jr., 16, and Frankie's fiancé, Hannah "Hazel" Gilley, 20.
Two infants and a toddler were spared by the killers and left behind at the murder scenes: a 5-day-old baby girl, a 6-month-old baby boy and a 3-year-old boy.
Prosecutors said the motive in the murders is the custody of the young daughter of one of the confessed killers, Jake Wagner and one of the victims he confessed to shooting in the head twice, Hanna May Rhoden.
The young couple began dating when she was 13 and he was 18. She became pregnant at 15 with Sophia.
They broke up after their daughter was born.
Hanna May Rhoden, who had moved on to have a second daughter with another man at the time of her death, had refused to sign custody of Sophia over to Jake Wagner, prosecutors say.
They alleged that's why the Wagner family carefully planned the murders and killed her family and anyone else there who could be a witness.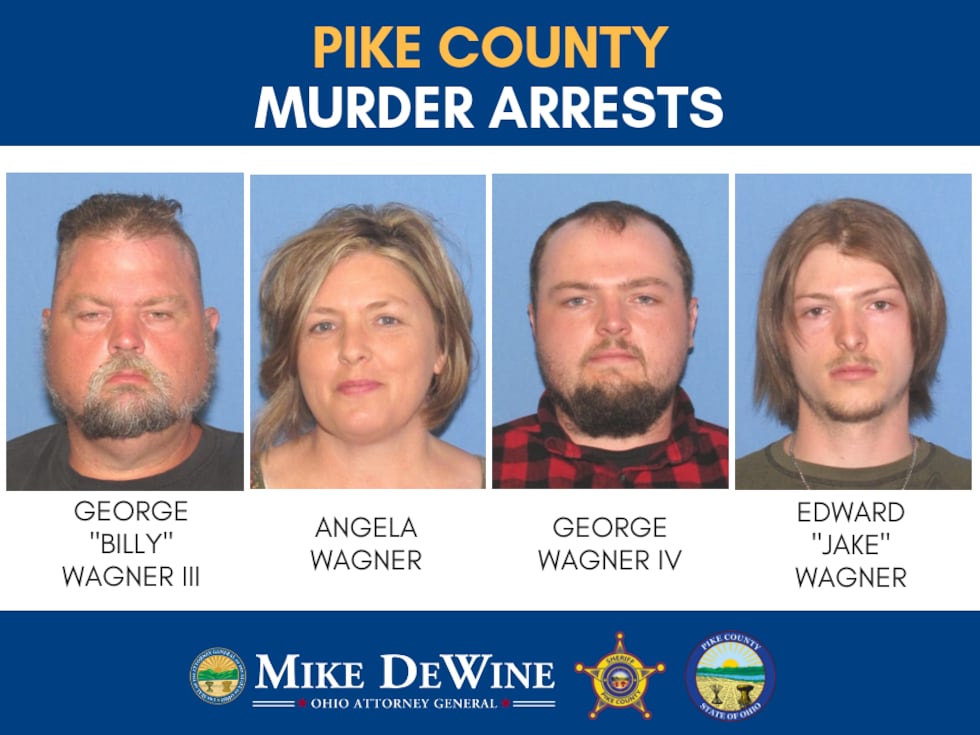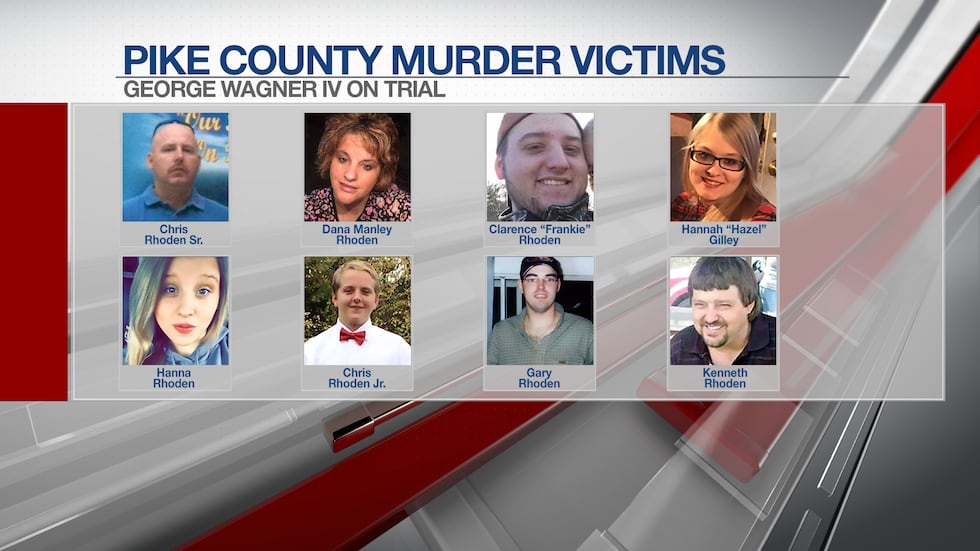 See a spelling or grammar error in our story? Please include the title when you click here to report it.
Copyright 2023 WXIX. All rights reserved.