Local sandwich franchise launches new melt to raise funds for cancer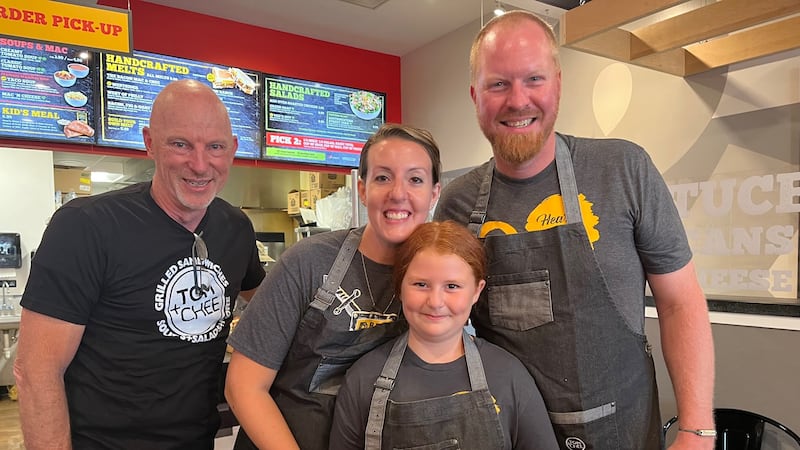 Published: Oct. 11, 2023 at 3:39 PM EDT
|
Updated: Oct. 12, 2023 at 9:30 AM EDT
CINCINNATI (WXIX) - For a limited time only, a Cincinnati-based restaurant known for its savory tomato soups and grilled cheese sandwiches is offering a new menu item to help fight cancer.
Beginning Tuesday, Oct. 17, Tom & Chee restaurants will serve a new melt called The Golden Cheese Touch to raise money for The Cure Starts Now, according to a release from the company.
Tom & Chee's spokespeople said the sandwich was created to honor the memory of Payton Slaymaker, who was diagnosed at age eight with an aggressive form of brain cancer called diffuse intrinsic pontine glioma (DIPG).
At The Cure Starts Now's "Once in a Lifetime Gala," Payton's parents Andrew and Kimberly won a chance to partner with Oakley Tom & Chee and create a sandwich in her honor.
In addition to a traditional patty melt's gooey cheddar cheese and sauteed onions, The Golden Cheese Touch is topped with mac n' cheese, barbecue sauce and comes on parmesan-crusted white bread.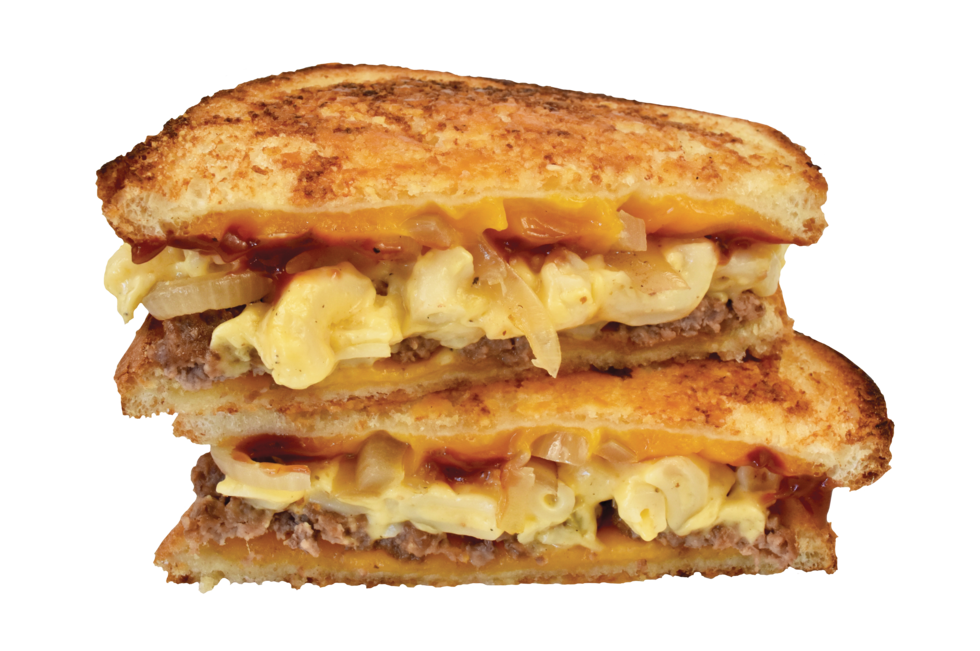 Payton's parents say it is inspired by Payton's favorite book series, "Diary of a Wimpy Kid." In the book, children believed that anyone who touched the moldy piece of cheese on the basketball court caught "the cheese touch," and to get rid of it, they had to touch another person.
As a positive spin, Andrew and Kimberly called the melt they created for Payton The Golden Cheese Touch in tribute to their daughter's favorite meal while visiting the city for treatment.
"Payton loved grilled cheese, and it just so happened that we were driving around in Cincinnati when we spotted a Tom & Chee delivery van passing by. We discovered a location, and we even have a few pictures of her enjoying all the cheesy goodness there," Kimberly said.
"Payton had wisdom beyond her years and made my job as a mother easier because of her poise. I am incredibly proud of the child she was during her short time here on earth. We are thrilled and confident that Payton would be amazed to know she inspired a sandwich for people to enjoy, benefiting The Cure Starts Now."
Her parents also said that Payton's fight inspired support from all over the nation.
Tom & Chee's officials say they hope to surpass this year's $4,000 donation total to The Cure Starts Now from earlier this year.
The melt will be available at all Tom & Chee locations through Wednesday, Nov. 15.
For more information, visit www.tomandchee.com.
See a spelling or grammar error in our story? Please click here to report it.
Do you have a photo or video of a breaking news story? Send it to us here with a brief description.
Copyright 2023 WXIX. All rights reserved.