Sick fox nurtured back to health returns to her West Chester habitat
Published: Oct. 26, 2023 at 2:48 PM EDT
WEST CHESTER, Ohio (WXIX) - A sick fox returned to her old habitat after weeks of care and recovery.
Over the last several weeks, Phoenix the fox has captured the heart of the West Chester community, which she is once again a part of after her recovery and release on Wednesday.
The moment she was healthy enough to go back out on her own is one Beth Kelly has been for.
Kelly cared for Phoenix for five weeks.
Just like her recovery, things did not go as expected as Phoenix hesitantly returned to her old habitat.
"Come on, girl. There you go," Kelly said as she let Phoenix return to her habitat.
Even then, Phoenix stopped to look back at her rescuers several times.
"It was... that was really touching that she, you know, it's anthropomorphic to say, 'Aww, she was just trying to let us know she was grateful,'" explained Kelly. It's probably not at all what she was doing, but that's what we tell ourselves."
Kelly is the founder of West Wildlife Rehab, a non-profit permitted by the Ohio Department of Natural Resources to care for sick and injured wildlife.
She's successfully nursed five sick foxes from the area back to health just this year.
Kelly says Phoenix was in the worst shape of all.
"I had actually not seen that stage up close in a fox before, so she was very advanced," Kelly said.
When they trapped her back on Labor Day, Phoenix had a severe case of mange. She had lost her fur as a result, was malnourished and had sores so deep her hip bones were exposed.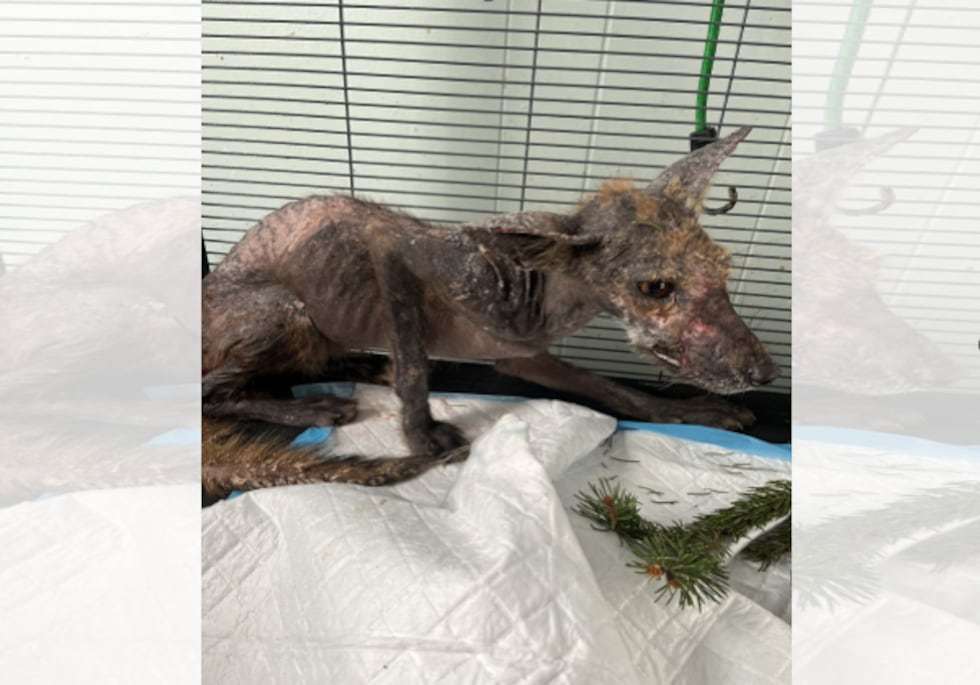 In September, Kelly said she expected Phoenix's recovery could take months.
However, she says the timeline was sped up due to signs of stress that Phoenix was showing in her outdoor enclosure.
Kelly says they were worried she may harm herself and were forced to re-evaluate her progress.
"Really, the things that we were looking for: will she be warm enough when the [cold] weather comes? Yes. Are her injuries healed enough that we don't have to worry about them getting reinfected? Yes," explained Kelly. "So, really, she really was ready."
On Wednesday, Phoenix was released back into the same West Chester neighborhood where she was first spotted and eventually trapped.
Kelly says she will have the best chance at success here close to her established den and the neighbors Kelly says are so invested in her survival.
"It is the best feeling in the world when you release an animal that you saved, but you do still worry," said Kelly. "But the cool thing about this situation is that everybody in West Chester who worked with us will be watching for her."
Kelly called the moment bittersweet but hopes to get updates on any Phoenix sightings.
Kelly said they do not chip the animals as they are wildlife and that's not something that's done in Ohio.
See a spelling or grammar error in our story? Please click here to report it.
Do you have a photo or video of a breaking news story? Send it to us here with a brief description.
Copyright 2023 WXIX. All rights reserved.