Ohio senator looks to revamp state's Move Over law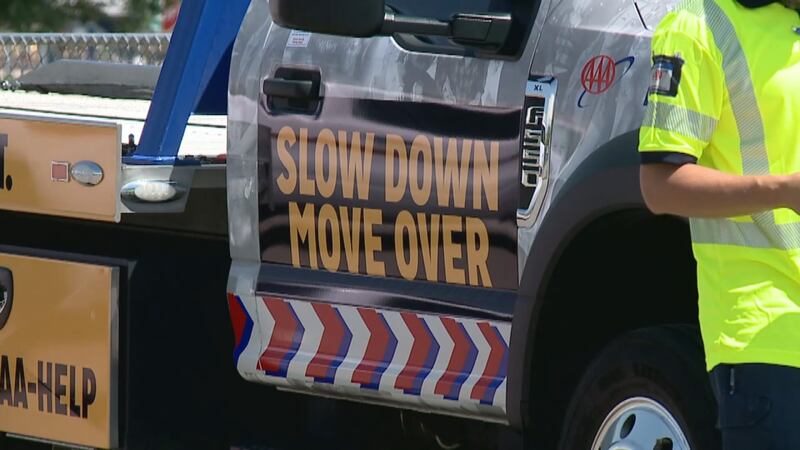 Published: Oct. 27, 2023 at 2:35 PM EDT
CINCINNATI (WXIX) - An Ohio state senator is calling for a revamp of a decades-old law.
Ohio's Move Over, Slow Down law has been in effect since 1999, but local State Senator Stephen Wilson says it is time for an update.
He wants to see it expanded to include all disabled vehicles, not just emergency vehicles, and tow trucks.
Every day, millions of people get behind the wheel in Ohio. Only 66% of drivers in the state are even aware of the existing Move Over, Slow Down law.
"I think there's a lot of people who understand they need to move over for public safety vehicles, but when you start talking to people, they don't understand," said Ohio State Highway Patrol Lt. Matt Schmenk. "Some understand that they have to move over for tow trucks, but they don't really understand that."
The law was last expanded in 2013 to require drivers to move over and slow down when passing any stationary vehicle with flashing lights like police, fire, tow trucks, road construction and maintenance crews.
Still, over just the last few years, there have been two AAA workers killed in roadside crashes.
Sixty-one OSP cruisers have also been hit, which resulted in 57 troopers being injured.
"You'll see people driving down the road when a regular vehicle is broken down, they don't move over at all," said Lt. Schmenk. "There's the no fear of no repercussions. So, it's not a fear factor, but we want people to respect everybody that's out there on the roadway."
That danger is why Sen. Wilson says he recently introduced Senate Bill 1-78.
"What this does is it brings a spotlight on this problem," the senator explained.
Wilson says the proposed legislation would simplify Ohio's move-over law and mandate drivers move over and slow down for all disabled vehicles with flashing lights.
It would not apply to abandoned, broken-down cars.
Nineteen other states have already passed similar measures.
AAA hopes to see Ohio become No. 20.
"So, we are trying to catch up with everyone else," said Kara Hitchins with AAA. "We want to add it to Ohio to protect drivers."
Sen. Wilson says now that Senate Bill 1-78 has been introduced, it will head to committee.
He says he will work as quickly as possible to get it passed so that it can start saving lives.
See a spelling or grammar error in our story? Please click here to report it.
Do you have a photo or video of a breaking news story? Send it to us here with a brief description.
Copyright 2023 WXIX. All rights reserved.