3 arrested in shooting at Texas flea market that also killed a child and wounded 4 others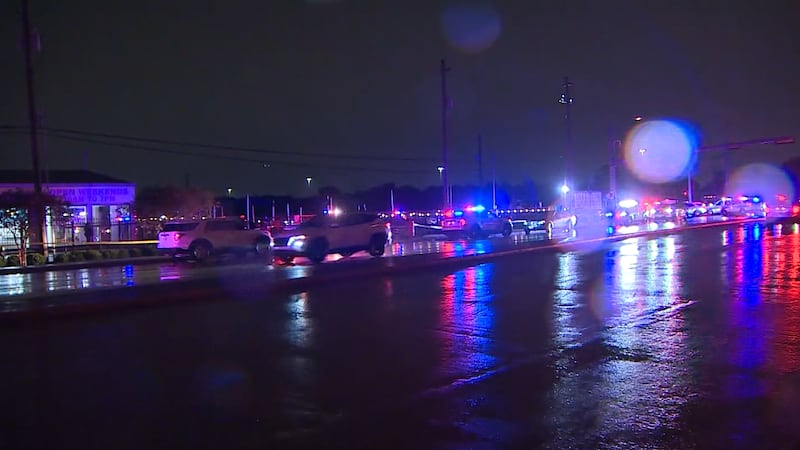 Published: Nov. 14, 2023 at 6:09 PM EST
PEARLAND, Texas (AP) — Three individuals have been arrested in connection with a deadly shooting at a Texas flea market, including one of the suspected shooters, police said Tuesday.
Three children and two adults were shot Sunday at Cole's Flea Market in the Houston suburb of Pearland, with a 10-year-old boy later dying at a hospital. The others who were shot were also hospitalized with one of them later released. The shooting happened after an argument between two people who did not know each other, according to authorities.
Pearland police said that 19-year-old David Negrete, who they had been looking for after charging him Monday with aggravated assault with a deadly weapon, turned himself in to authorities on Tuesday morning.
On Monday night, Pearland police announced that two individuals — Cruz Meza and Julianna Espino, both 18 years old — were each charged with tampering with evidence and making a false statement to an officer.
Meza was one of the five people shot Sunday, police said.
Both Meza and Espino were being held at the Brazoria County Detention Center. Jail records did not list an attorney for either Meza or Espino.
Police said that three of the people shot — the 10-year-old boy, a 14-year-old girl and a 37-year-old man —were innocent bystanders caught in the incident.
Before Meza was arrested, police said they were investigating whether he had been involved in the shooting. Police were also reviewing whether a 16-year-old boy who was shot had also been involved in the shooting.
On Monday, Texas Gov. Greg Abbott announced that authorities were offering a $15,000 reward for information leading to an arrest in the case.
Pearland is located about 21 miles (34 kilometers) south of Houston.
Copyright 2023 The Associated Press. All rights reserved.