'I'll never forget you': Matt LeBlanc opens up about 'Friends' co-star Matthew Perry's death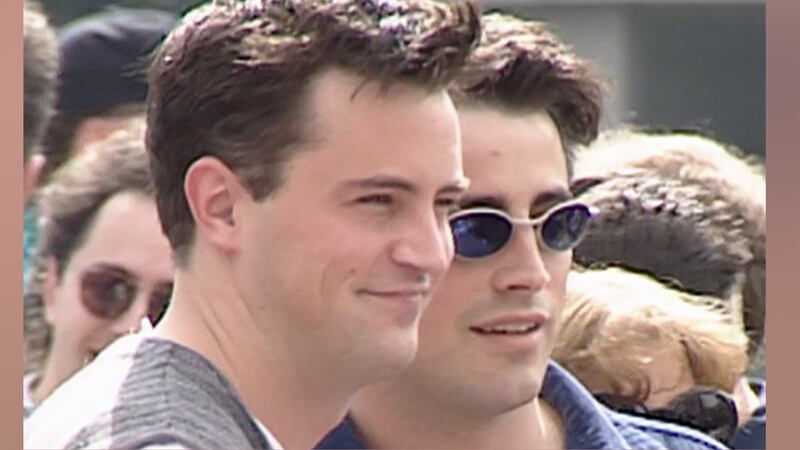 Published: Nov. 14, 2023 at 4:12 PM EST
(Gray News) - Matt LeBlanc is opening up for the first time after his "Friends" co-star Matthew Perry's death last month.
Perry, 54, was found unresponsive in a hot tub at his Pacific Palisades home on Oct. 28. His cause of death remains "deferred" by the Los Angeles County Medical Examiner's Office with toxicology reports pending.
LeBlanc and Perry spent 10 years playing everyone's favorite best friend duo Joey and Chandler on the NBC sitcom from 1994 to 2004.
The friendship between Perry and LeBlanc's characters on the show blossomed into a real-life friendship with the two being spotted hanging out together through the years.
"Friends" co-stars released a joint statement last month following Perry's death.
"We are all so utterly devastated by the loss of Matthew. We were more than just cast mates. We are a family," the statement in part read.
This week, LeBlanc shared his own goodbye to Perry on his Instagram account.
"Matthew. It is with a heavy heart I say goodbye. The times we had together are honestly among the favorite times of my life. It was an honor to share the stage with you and to call you my friend," LeBlanc wrote. "I will always smile when I think of you, and I'll never forget you. Never. Spread your wings and fly brother you're finally free. Much love."
LeBlanc added, "And I guess you're keeping the 20 bucks you owe me." His character Joey was known for borrowing money from Chandler over the years on the show.
LeBlanc shared several photos of two "Friends" along with an image of the cast hugging together at the show's final taping in 2004.
The Matthew Perry Foundation has been established to help those struggling with addiction since the actor's sudden passing.
Copyright 2023 Gray Media Group, Inc. All rights reserved.