Mason City Council votes to start the plan for the city's newest park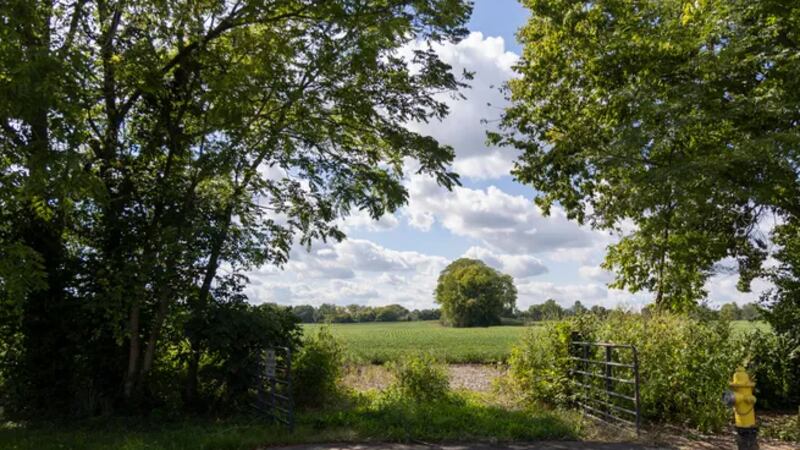 Published: Nov. 14, 2023 at 9:08 AM EST
|
Updated: Nov. 14, 2023 at 9:11 AM EST
MASON, Ohio (ENQUIRER) - Mason City Council unanimously voted Monday to start the planning process to develop the Gould property as a park, to applause from the residents in attendance.
Mason purchased a 50-acre farm property from resident Eleanor Gould for $1.8 million in 2003. Gould stipulated in the property's deed and contract with the city that the property was to be a park. She died in 2014, but her family members and other Mason residents continue to advocate for the park.
Mason residents became more vocal about their desire to see the property near downtown transformed into a park last year, when Mason City Council considered putting a regional arts center on the property. The council identified another site for the arts center in October 2022.
Monday was the last meeting for Councilmembers Kathy Grossmann and Tony Bradburn, both of whom expressed support for taking action on the Gould property.
There will be a naming ceremony for Gould Park and a 100th birthday celebration for Eleanor Gould at 5 p.m. on Dec. 11. The Gould Park Committee plans to unveil a "Future Home of Gould Park" sign on the property at 5475 Mason Road and then hold a reception from 6:30 to 7 p.m. at the Mason Municipal Building Community Room.
The city's current parks plan calls for developing the Gould property with the following, according to the legislation:
one softball field

one volleyball court

one basketball court

two tennis courts

one restroom building

one playground

4,200 feet of bicycle trail

3,400 feet of walking trail

three separate parking areas for seventy-five cars total

one retention pond, one 15-station fitness course

three separate picnic areas

an event lawn
This story was written by our media partners at The Cincinnati Enquirer.
Copyright 2023 Cincinnati Enquirer. All rights reserved.