Shillito's Elves continue downtown holiday tradition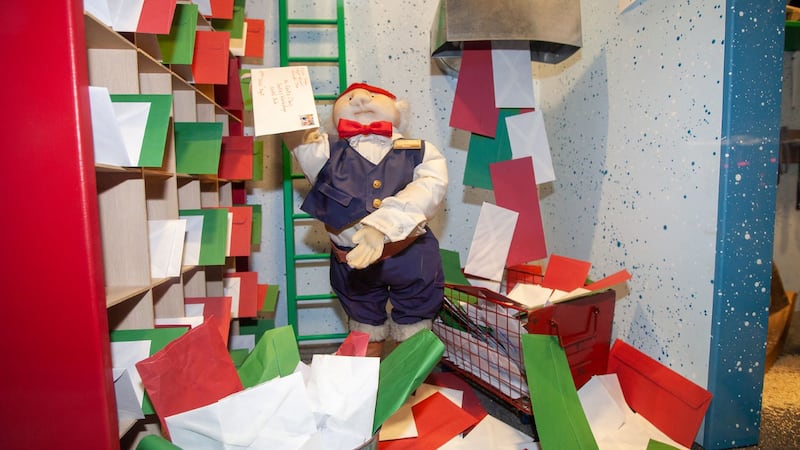 Published: Nov. 15, 2023 at 10:57 AM EST
CINCINNATI (WXIX) - A classic holiday window installation that debuted in the windows of Cincinnati's first department store is returning to the heart of the city.
Located across the street from Fountain Square in the former Macy's building, The Foundry will be home to The Shillito's Elves for the second year, thanks to a partnership through 3CDC and altafiber.
The collection of mechanical elves debuted in the 1950s and has continued to be part of the city's holiday tradition for generations. The holiday dioramas show Santa's helpers depicting activities like sorting mail, baking treats and wrapping presents in his workshop.
Many locals of all ages remember visiting Santaland at the Shillito's department store when it was located on Seventh Street. When Shillito's became Macy's and moved to Fountain Square in the 1990s, the Santaland Elves were adopted and used as part of the Santa's Toy Factory installations.
"The Shillito's Elves are a holiday favorite for many Cincinnatians, so we're beyond excited to continue the tradition for another year at The Foundry," said Joe Rudemiller, VP of Marketing & Communications for 3CDC. "We remain grateful to altafiber for providing tremendous support to 3CDC's downtown programming each year, and for their ongoing partnership in bringing the Elves back to the city. Their support, combined with artist Mark Trierweiler's dedication to continuing the tradition, is what allows this unique holiday magic to go on."
Trierweiler stores and maintains the Elves so they remain in working order and can continue to spread their magic each season.
"The holiday season is my favorite time of year because I get to help people create holiday memories they'll cherish for years to come," Trierweiler says.
The display returns on Friday, Nov. 24, and will be available to see through Tuesday, Jan. 2. The Elves are animated during these times:
Monday - Friday: 11 a.m - 1 p.m., 4 p.m-9 p.m.
Saturday and Sunday: 11 a.m. - 9 p.m.
The Foundry is located at 50 West Fifth St., Cincinnati, Ohio, 45202.
In addition to being able to see the Elves, there's family-friendly holiday programming at Fountain Square. The UC Health Ice Rink is open for operation through Feb. 19 and is open to all ages.
You can learn more about the Elves, find places to dine and shop and where to park by visiting downtowncincinnati.com.
See a spelling or grammar error in our story? Please click here to report it.
Do you have a photo or video of a breaking news story? Send it to us here with a brief description.
Copyright 2023 WXIX. All rights reserved.