Drone interrupts Bengals game... again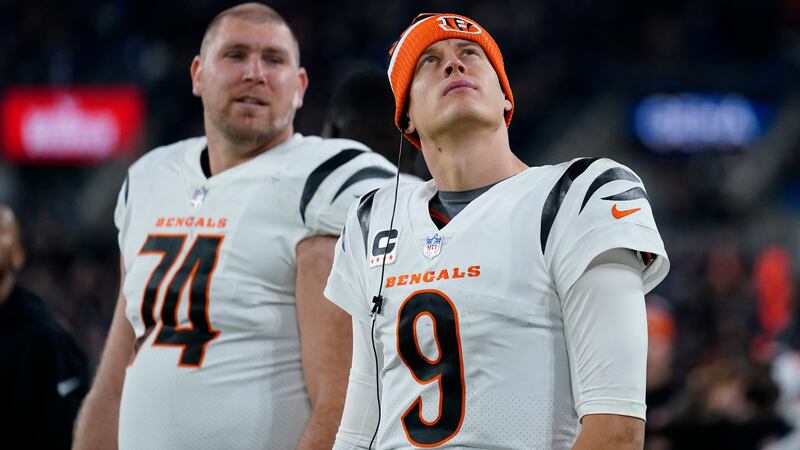 Published: Nov. 17, 2023 at 10:55 AM EST
CINCINNATI (WXIX) - A drone interrupted another Cincinnati Bengals game on Thursday.
The Bengals and Ravens game was stopped not once but twice because of an unauthorized drone hovering above M&T Bank Stadium.
Fans watching caught a glimpse of the drone with its green lights when Amazon cut to a shot of it flying around.
A little bit later on in the game, play was stopped once again because the drone came flying back over the field.
Thursday was not the first time drones have been involved in a Bengals game.
During the Wildcard playoff game between the Las Vegas Raiders and Bengals at Paycor Stadium, a drone flew in and hovered over players and the crowd.
Dailon Dabney eventually pleaded guilty to violating a temporary flight restriction in connection with the drone being flown over Paycor, according to court documents.
U.S., Judge Matthew McFarland sentenced Dabney to one year of probation and ordered him to complete 40 hours of unpaid community service. Dabney already has forfeited the drone, a DJI Mavic Air 2, which can cost more than $1,000, according to our media partners at the Cincinnati Enquirer.
Dabney, who currently does not have a full-time job or a valid driver's license, said in court that he posted video taken from the drone "trying to get more content" for his YouTube page, the Enquirer reported. He did that, he said, to increase the number of subscribers to the page, to help him earn money.
It is illegal to fly drones over stadiums that are designated as temporary flight restriction zones during sporting events.
See a spelling or grammar error in our story? Please click here to report it.
Do you have a photo or video of a breaking news story? Send it to us here with a brief description.
Copyright 2023 WXIX. All rights reserved.