Elvis, only dog not adopted at shelter's adoption event, gets forever home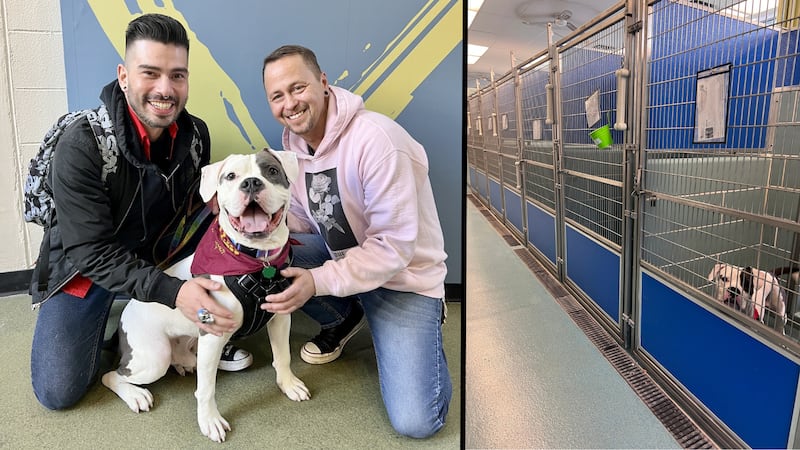 Published: Nov. 17, 2023 at 3:52 PM EST
CHICAGO (Gray News) – A 3-year-old dog at an animal shelter in Chicago has found his forever home after his story went viral.
The Anti-Cruelty Society said Elvis was the only dog that did not find a forever family during their Fall in Love adoption event.
The shelter shared photos on Facebook of Elvis earlier this week, who was sadly left behind as the only dog in the kennels.
However, after receiving nationwide attention, Elvis was adopted on Friday.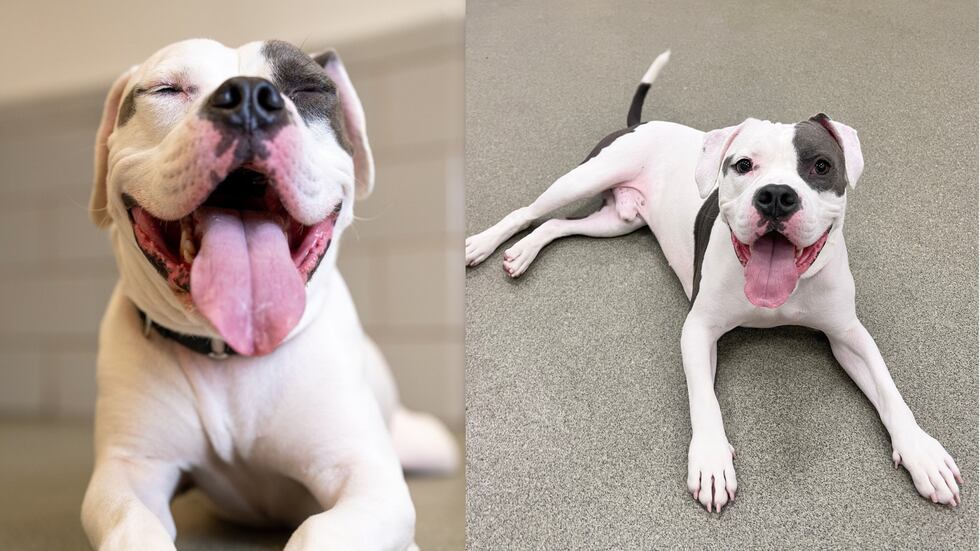 The shelter shared an update on Facebook, saying Elvis was going home with a local couple, Loren and Drew.
They shared a photo of the happy family.
The shelter said it was fate for Elvis to end up with Loren, who has worked as an Elvis impersonator in the past.
"This couple is head over heels in love with their new family member and already has a dog bed and tons of toys waiting for him at his forever home," the shelter wrote.
The shelter said Loren and Drew have also been longtime supporters of The Anti-Cruelty Society and have hosted fundraising events in the past.
The Anti-Cruelty Society said Elvis was originally brought in as a stray dog and had a fractured pelvis. Fortunately, the fracture healed while in the shelter's care, but he will be prone to arthritis in the future.
If adopting Elvis wasn't in your future, be sure to check out other adoptable animals at your local shelter to find your new best friend.
Copyright 2023 Gray Media Group, Inc. All rights reserved.