Police: Man paid women to record fake medical study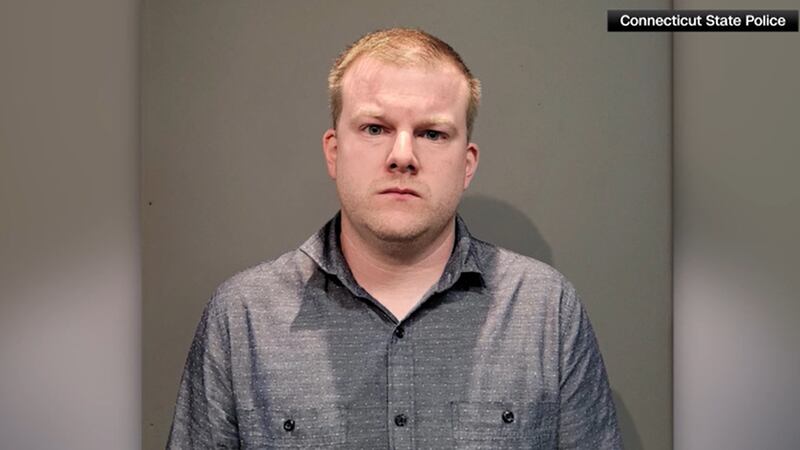 Published: Nov. 18, 2023 at 1:26 AM EST
HARTFORD, Conn. (WFSB/Gray News) - State police are searching for more potential sexual assault victims from a fake medical study that took place in the western part of Connecticut.
According to officials, 35-year-old Brian Casella is alleged to have solicited female victims for a fake medical study.
According to the arrest warrant, a victim said Casella was a business owner and her boss at Vivid Events on Federal Road in Brookfield.
That is where the alleged assault took place.
Police said the fake study started in April 2022 when the victim told Casella about her food sensitivities.
Casella said he could help her with the food sensitivity by offering to sign the victim up for a clinical study with a company that he did not disclose the name of.
Documents said Casella told her she could make up to a few thousand dollars for the study, but she couldn't tell her coworkers because they would be jealous of the money she was making.
State police said the first exam took place in the Vivid Events office area.
The arrest warrant states that is when Casella had the victim roll up her shirt to her bra and put a microphone to her stomach to listen.
Police said Casella also asked the victim if she wanted to take part in another study with a larger payout and tests that would require her to take sleeping pills.
The warrant also said Casella used electrically conductive patches on the victim. Other tests also allegedly included being zip-tied to a table.
The affidavit said the victim eventually asked Casella to stop the tests.
Connecticut State Police said Casella admitted to having an abdominal fetish.
Casella would use various instruments, as well as his hands and ears, to manipulate and listen to the abdomens of victims, according to police.
During the sessions, Casella would allegedly record and photograph the women. He then compensated the victims with cash payments that he said were from the company that sponsored the study.
Investigators found a laptop in Casella's truck that contained recordings and pictures of multiple female victims.
"We were able to get video and photographs of other victims, and they know there are multiple victims out there. They know that he utilized Craigslist to find other victims," Connecticut State Police Sgt. Christine Jeltema said.
Casella is being charged with fourth-degree sexual assault.
State police said anyone who recognizes Casella or feels they may have been a victim can call detectives confidentially at 860-904-0493.
"The more that we have, the more he can be held accountable," Jeltema added.
Copyright 2023 WFSB via Gray Media Group, Inc. All rights reserved.